Barclay Brown will captain Great Britain and Ireland for a second time when it plays against the Continent of Europe in the Jacques Léglise Trophy.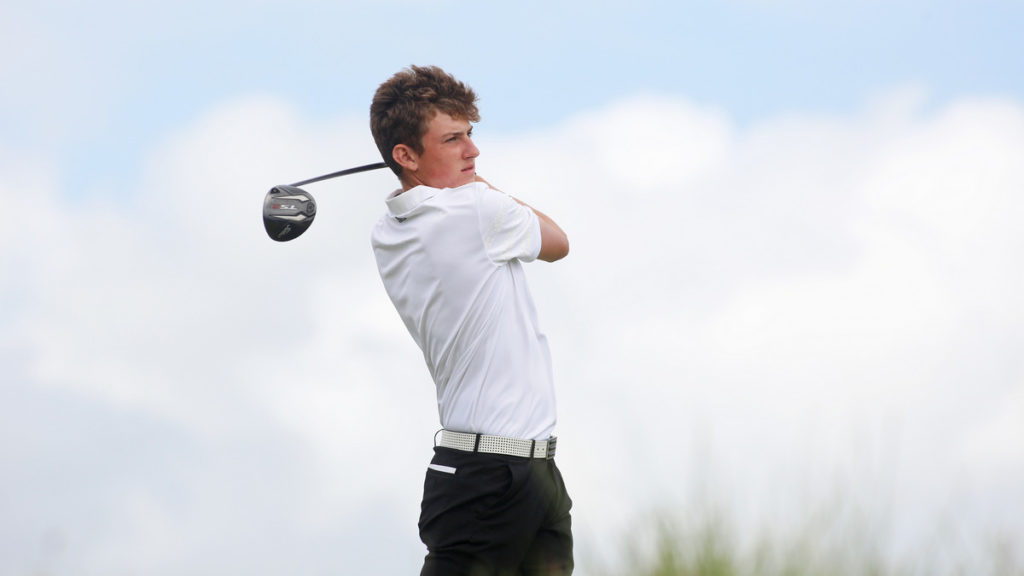 ---
The R&A announced today the GB&I team for the match at Aldeburgh Golf Club in England on Friday 30 and Saturday 31 August. The nine player team is:
| | |
| --- | --- |
| Barclay Brown (18) (Captain) | Hallamshire, England |
| Archie Davies (18) | Carlisle, Wales |
| Joshua Hill (16) | Galgorm Castle, Ireland |
| Aaron Marshall (18) | Lisburn, Ireland |
| Tom McKibbin (16) | Holywood, Ireland |
| Connor McKinney (17) | Joondalup, Scotland |
| Luke O'Neill (18) | Connemara, Ireland |
| Joseph Pagdin (17) | Lake Nona, England |
| Benjamin Schmidt (17) | Rotherham, England |
The GB&I team, which will be managed for the third time by Stuart Wilson, who won The Amateur Championship in 2004, will be looking to defend the Jacques Léglise Trophy after they won 15½ -9½ at Kytäjä Golf in Finland last year.
Wilson has assembled a strong GB&I team with five players returning from the 2018 winning line-up, including playing captain Barclay Brown who won three of the four matches he was involved in last year.
---
"It's a really good week and a tough team to make so it's always nice to get picked," said Brown.
"There are nine great players competing so I think we have a great chance of winning. We have a really strong team.
"It's a great honour to be the captain again this year. We won last year so hopefully we will be able to defend."
In good form, Brown advanced through to the semi-finals at the 93rd R&A Boys Amateur Championship at Saunton last week after defeating his teammate Joseph Pagdin in the fourth round of match play where Connor McKinney, the leading qualifier, also exited the championship. Both Pagdin and McKinney will tee it up at Aldeburgh alongside Welsh Amateur champion Archie Davies, who will play in the match again after featuring in Finland last year.
Among the newcomers is Benjamin Schmidt who is ranked No.8 in the WAGR™ and was named as the 1st reserve for the GB&I Walker Cup team this week. Also making their debut in the Jacques Léglise Trophy are Joshua Hill, the 2019 McGregor Trophy champion, Aaron Marshall, the Irish Boys' Amateur champion and Luke O'Neill, the German Boys' Open champion.
The Continent of Europe last won the match in 2017 at Ballybunion in Ireland after successfully defending the title it won in 2016 at Prince's.
Since the Jacques Léglise Trophy was first contested in 1958, GB&I has won 29 matches overall with the Continent of Europe claiming 12 victories with one match tied.
The format for the Jacques Léglise Trophy is four foursomes matches each morning, eight singles matches on the afternoon of Friday 30 August and nine singles matches on the afternoon of Saturday 31 August.
For scoring and reports from the matches please visit RandA.org.