PORTRUSH, Northern Ireland. Two former Open champions, one American and one native to the host country, were simply exposed for their inferior play during the opening round of the 148th Open Championship at Royal Portrush.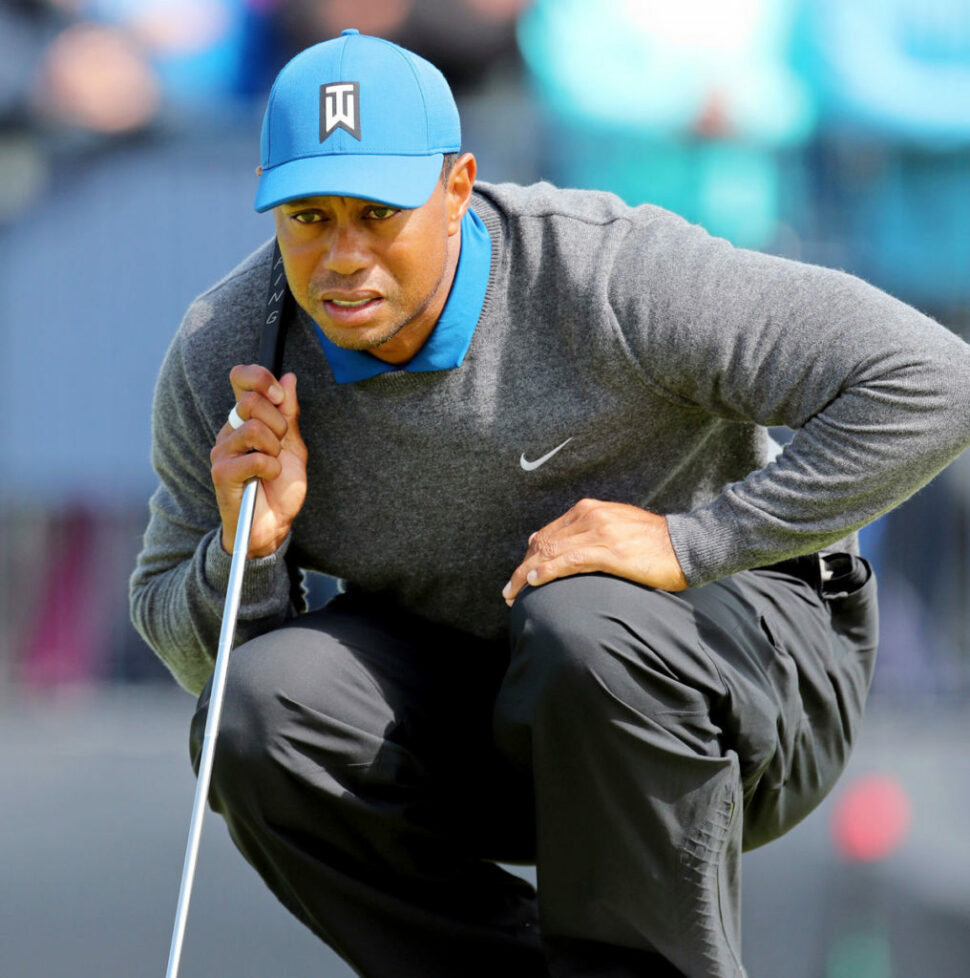 Tiger Woods, the reigning Masters champion, showed how a lack of competitive golf and thorough prep work for a course he has never played helped doom his effoorts. The 15-time major champion scored 78 and his body language suggested a golfer in search of something he could not find.
The score marked Tiger's 3rd worst in a major event -- supplanted only by the 81 he scored at Muirfield during the '02 Open and an 80 at the 2015 US Open.
Portrush marked just his 10th tournament of the year and the 5th ranked player in the world has played only four events since claiming The Masters this past April. His play on the Dunluce Links was simply having no answers to the puzzles the course provided. Woods failed to show dexterity in working the ball when called upon and, as a result, was often forced to scramble time after time. Woods got off to a slow start -- out in 41 and there was never a hint the ship was going to sail at any point. Tiger gave all indications he was a passenger on the Titanic. The bottom line produced 8 of 14 fairways hit, 10 of 18 greens in the regulation stroke along with a hefty 32 total putts. Net result - 78.
At 43, Woods has plenty of miles on his tires given the several surgeries he's endured over the years, but candidly why make the trek to Northern Ireland if you're not going to truly be prepared for what can and does happen in an Open Championship. Woods did play any of the links-like events prior to The Open with the Irish and Scottish Opens respectively. Playing at the highest of levels one has to question if Tiger simply believed he could magically assemble his game on such short notice. The Open Championship is not some sort of corporate outing where one's mere presence is simply sufficient.
Going from 90 plus temperatures in southeast Florida and then plunging into a location where temps struggle to reach 60 and where weather elements, from massive wind shifts and maddening rain squalls, are common, calls into question his overall thought process. Tiger was simply out of his element at Portrush and his play in the first round was reminiscent of how he fared at Bethpage Black during the PGA Championship. When forced to hit driver on demanding set-ups -- which Bethpage and Portrush deliver -- it's absolutely paramount to secure the short grass.
Woods was candid following his round. "But playing at this elite level is a completely different deal," he said. "You've got to be spot-on. These guys are too good -- there are too many guys that are playing well, and I'm just not one of them."
"I have to be realistic about my expectations and hopefully peaking at the right time. I peaked at Augusta well. And hopefully I can peak a few more times this year."
But for Woods to truly "peak" he will need to either enter more events -- or admit the obvious and state he cannot put the needed time and energy given his physical limitations. It will be very interesting to see if Tiger enters next week's WGC event in Memphis. Talk about a temperature switch. The deadline to commit  is today. There's also the FedEx Cup Playoffs just ahead in August.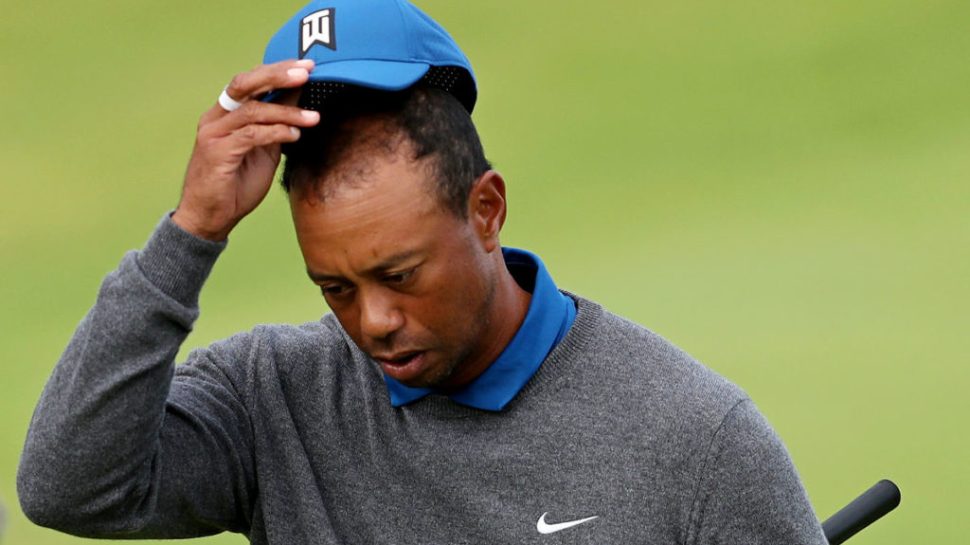 "I'm not 24 anymore," said Woods. "Life changes, life moves on. And I can't devote, as I've told you many times, I can't devote the hours to practice like I used to. Standing on the range, hitting balls for four or five hours, go play 36, come back, run 4 or 5 miles and then go to the gym. Those days are gone."
Given the reality he's presented, one can only seriously wonder if the Woods seen at Augusta was his final curtain call and that he will ever return to major championship form. It will be most interesting to see if Tiger really sinks his teeth into today's second round -- demonstrating real resolve. The memories of the pre-'08 Woods are seared into the memory banks and that golfer is now simply mortal.
When Tiger made the decision to play The Open he had to know -- given his success in the event over the years -- what it would actually take from a preparation perspective. To put in a marginal effort and then be quick to point out you're not 24 anymore makes me wonder if Woods wants to have it both ways. Today's second round could very well be the most important 18 holes he plays this year in showing whether or not the eye of the Tiger is indeed intact.
***
When you've won four majors by the age of 25 it would seem one's potential is nearly unlimited. After winning his 2nd PGA Championship at Vahalla in 2014, Rory McIlroy seemed destined to be the next Tiger Woods or at minimum worthy of special mention.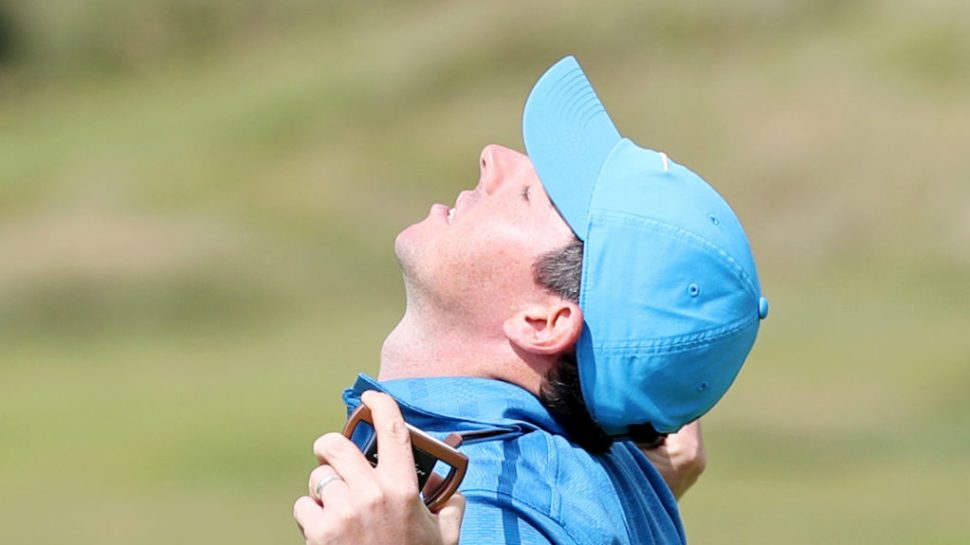 Now 30, the Ulsterman remains at four majors. And his woeful start to the opening round of The Open on a course where he set the 18-hole record with a 61 when 16, remains utterly baffling.
McIlroy commenced his round by hitting his opening shot out-of-bounds down the left side. Upon leaving the 1st green he penciled in a snowman on his scorecard -- a quadruple bogey! Credit McIlroy for not giving up from the outset but his closing at the end of the round was truly disappointing. At the par-3 16th he missed a five-foot par putt and then cavalierly decided to jam in the two feet he had left. The ball missed. Net result - double-bogey five. Then the capper at the 18th -- a drive into the deep grass right and when all is said and done -- a triple bogey 7 and a tally of 79 for the round. "When you play your first and last holes in a combined seven-over-par you're sort of starting off on a bad foot," said Rory in a totally honest appraisal befitting his character. 
But no matter the straightforward nature - a 79? Good scores were doable as 41 players broke par.
This is the same McIlroy who fired a final round 61 to claim the Canadian Open just a few weeks ago. This past March he bagged The Players Championship over the demanding TPC / Sawgrass layout. The talent is most certainly there but his performance in majors since winning at Vahalla five years ago is inexplicable.
When McIlroy is in top form there are few equals. The game looks so simple and so completely natural. For him to start The Open in such an abysmal manner - and doing so on home turf -- is beyond mindboggling. In the years to come the memories of countrymen watching him go out of bounds on the very first shot will be the talk at the pubs. It's interesting to point out that fellow countryman, and also former Open Champion, Darren Clarke hit the opening tee shot for the championship into the fairway and made birdie at the 1st -- eventually scoring a level par 71.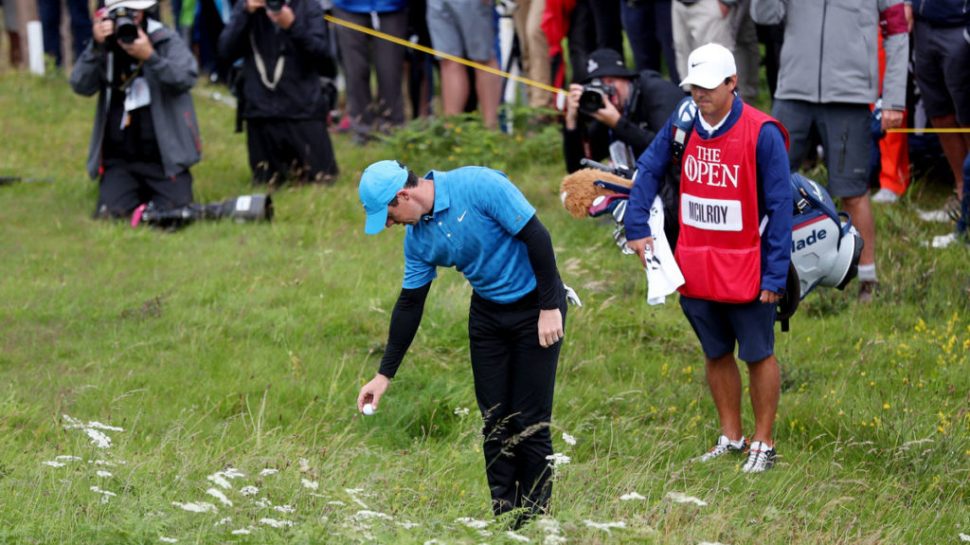 McIlroy's best finished in a major since 2015 was a tie for 2nd at last year's Open Championship. He's also shown a propensity to get off to poor starts at the biggest of events and consequently be out of the running before the weekend rounds begin.
Given Rory's age and talents it's incredibly hard to fathom that the major championship spigot has run permanently dry. But the talent ranks in golf are only intensifying and McIlroy will need to demonstrate that he's more than able to make new memories -- not rely upon past ones. It's just this simple -- major define careers and no one knows that better than McIlroy.
Like Woods, Rory's second round today will indicate a great deal. Making the cut will be a herculean feat but given his knowledge of the course and innate talent it would send a clear signal he's not going to go away quietly.
Woods and McIlroy have different motivations and all eyes will be watching most intently.