News
Spanish golfer murdered in Iowa
September 18, 2018

The Ladies European Tour players woke to the tragic news this morning that Spanish golfer Celia Barquín Arozamena, 22, has been found dead on an Iowa Golf Course.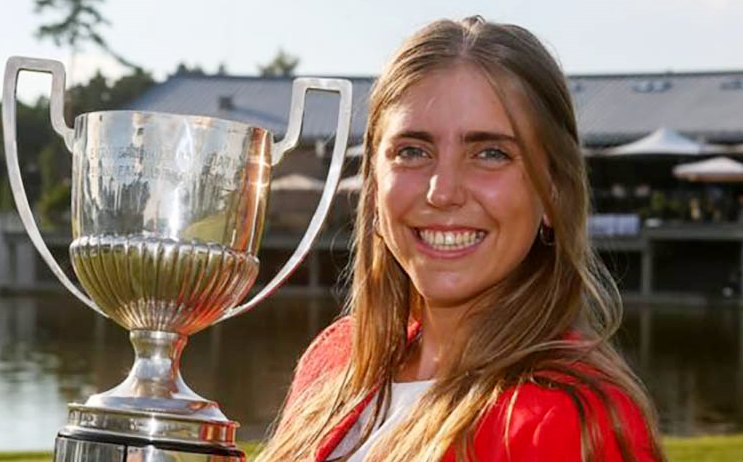 - Ladies European Tour

The BBC reported that golfers at the Coldwater Golf Links in Ames discovered an unattended golf bag on the course early on Monday. Barquín was found dead by police a short distance away.

Police in the Iowa city of Ames said they had determined that Barquín died following an assault.

Collin Daniel Richards, also 22, has been charged with her murder, police say. He has no known address, according to their statement.

Barquín won the European Ladies' Amateur championship at Slovakia's Penati Golf Resort in July and was the 2018 Big 12 champion and Iowa State Female Athlete of the Year at Iowa State University.

A native of Puente San Miguel, Spain, the European champion was finishing her civil engineering degree this semester.

Iowa State University President Dr. Wendy Wintersteen said: "This is a tragic and senseless loss of a talented young woman and an acclaimed student athlete. We mourn with her family and friends in Spain, her teammates here and all who knew her. On behalf of the entire Cyclone family, I extend our deep condolences to Celia's family and her many friends and teammates at Iowa State. We are deeply saddened."

The news has had a strong impact at the Estrella Damm Mediterranean Ladies Open in Sitges, Barcelona, and especially on the players and coaches who knew her.

Azahara Muñoz, the winner of the Andalucía Costa del Sol Open de España Femenino in 2017, pictured above with Celia, said: "It's almost surreal and so hard. I mean, how did that even happen? Everything can change in a day and sometimes you complain about the stupidest things."

Florentyna Parker, the defending champion at the tournament, commented: "It's a horrible thing to happen. I think all of us have been on a golf course alone at some point and to think that someone has purposely gone on to a golf course to assault and kill a female golfer is horrendous. It's shocking to think that would happen and obviously very sad and awful. It will make everyone feel more vulnerable now. Hopefully it's a one off and will never happen again. Golf courses are usually out of town and a bit remote but there is usually some access. I am shocked."

The organisers and players will honour Barquín with a minute's silence during the speeches at the evening function on Tuesday and also during the two Pro-Am prize giving presentations on Wednesday and at midday during the first round on Thursday. The players will also wear black ribbons as a mark of respect.