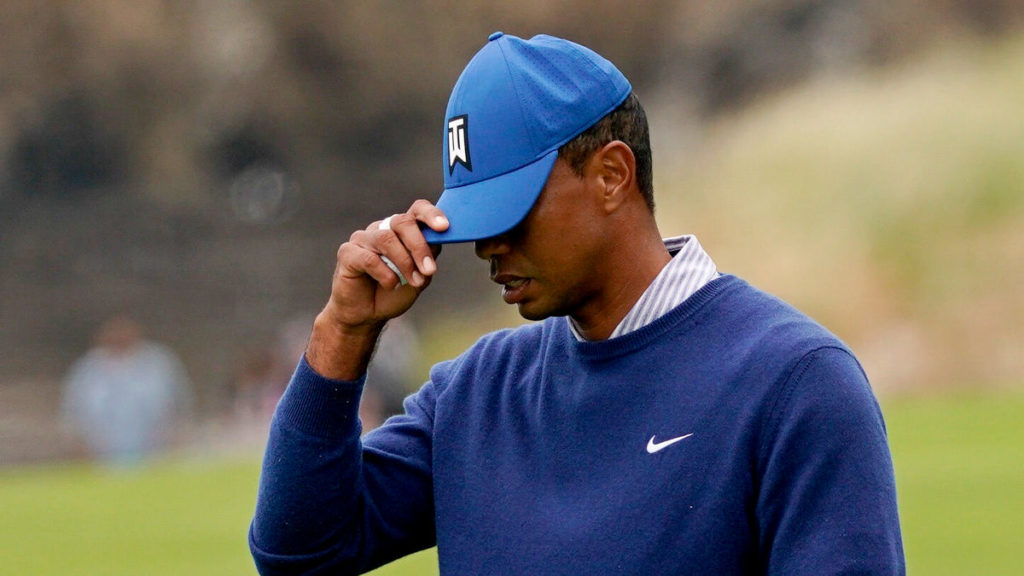 ---
Tiger Woods made no attempt to hide his frustration after two late bogeys left him seven shots behind clubhouse leader Justin Rose in the US Open.
Woods was on course for a first bogey-free round in any US Open since his closing 67 sealed a record 15-shot win at Pebble Beach in 2000 when he carded one birdie and 15 pars in his first 16 holes on Friday.
However, the 43-year-old then dropped shots on the eighth and ninth to card a highly disappointing 72 and leave himself with an uphill task over the weekend to claim a 16th major title.
Asked afterwards if he was "steaming", Woods told reporters: "Yeah, I am. Not a very good finish. Yeah, I'm a little hot right now. I just signed my card about a minute ago. So need a little time to cool down a little bit.
"I had a couple of opportunities there but overall I kept leaving myself above the hole. And unlike yesterday, when I missed it I missed in the correct spots below the hole, today I never had that many looks from below the hole. And the one I did have I made at 11."
---
Despite the poor finish Woods has not given up hope of adding a fourth US Open victory to the Masters title he won at Augusta National in April.
"Right now I'm still in the ball game," he added. "There's so many guys with a chance to win. We've got a long way to go, and, you know, we'll see how it shapes up for tomorrow.
"The golf course can be a little bit faster, a little bit more springy than it was today, and scores will continue to back up a little bit.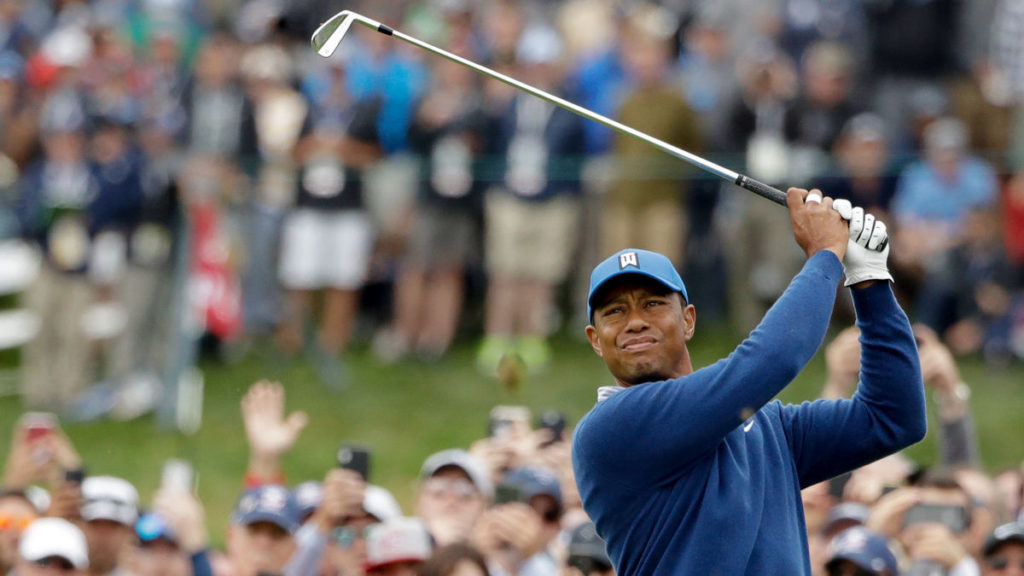 ---
"They've got it (the course) right where they want it. It's just a matter of how much will it dry out from morning to afternoon. The fairways were a bit slow and soft. I don't think they put mowers on them this morning.
"And the short areas, the run-ups, man, they're firm. So if they get the greens anywhere like that, it will be a hell of a test."