Wilmer Ederö of Sweden and Tom Gueant of France will go head to head in the Final of the 93rd Boys' Amateur Championship at Saunton tomorrow.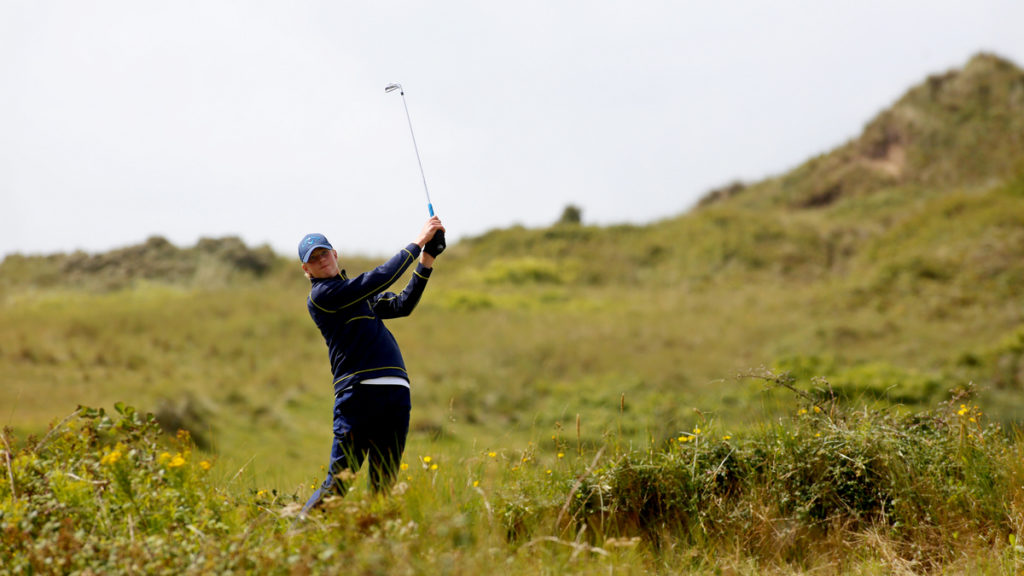 ---
"It is amazing to play my first Boys' Championship and it feels amazing to be through to the Final.
"Tomorrow will be my first final here. I am just 15 so I am going to be nervous but I like it."
Ederö booked his place in the Final thanks to a 5&4 victory over Italy's Matteo Cristoni in the Semi-Final. Earlier, he knocked out England's Jacob Kelson with a 2&1 win in the Quarter-Final.
"On the first tee I am always nervous but then on the 3rd hole I relaxed and carried on.
Nerves at the start of his match saw Ederö down by two after two holes but mistakes from his Italian competitor, who recorded bogeys on the par four3 rd and par three 5 th , had the match back to all square. A birdie at the par four 6 th hole gave Ederö the lead and he went on to control the match claiming a convincing win on the 14 th hole.
"I was two down after two holes so it was tough but I took hole three and moved on. I made some birdies and pars and he missed the fairway a few times.
"I hit some good iron shots and hit the green. There are a lot of tough par fours so you must be good with your irons."
The 15-year-old, who is playing outside of Sweden for just the third time, is now looking to claim the title on his R&A Boys' Championship debut.
Gueant battled his way into the Final after being taken to the 21st hole in his Quarter-Final against England's George Holland where he eventually advanced with a par.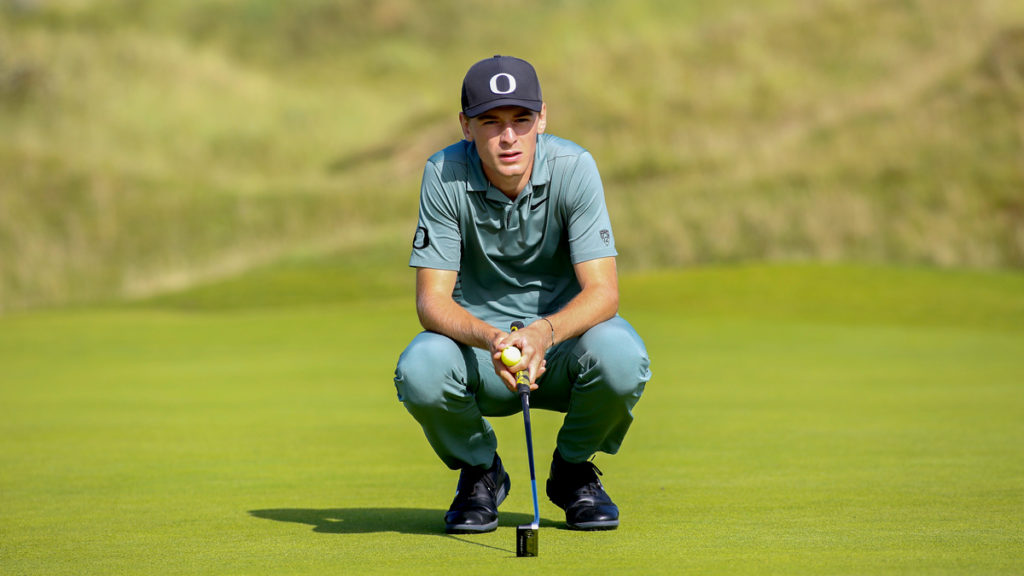 ---
"The first match (against George Holland) I finished at the 21st hole with a good four metre putt that I holed. It was a long match; we both parred a lot of holes.
A short turnaround saw Gueant back on course this time facing another Englishman, Barclay Brown in the Semi-Final.
In an even match-up the game was all square until Brown took the advantage on the 4th hole after Gueant made a bogey on the par four. The Englishman quickly gave up the lead, however, with a bogey of his own on the par-3 5th hole.
"This afternoon was a good match (against Barclay Brown), I was playing well at the start but it was tight at the end. Barclay made birdies on 12 and 15 but I made a lot of pars on holes where he was struggling a bit more than me.
"My putting was not so good this afternoon but I still managed to hole some clutch putts at important times. Like we both parred the first hole by holing six and seven metre putts.
"I am confident and happy to be in the Final, it will be a great day. But I will have to see what happens tomorrow."
Gueant looked to have a handle on the match and was two aheadafter 11 holes before Brown started to mount a charge making a birdie on the par four 12 th hole. It was short lived with Brown losing the 14 th hole to the Frenchman with a bogey before a birdie on the par-5 15th took the deficit back to one hole.
Gueant recorded a 2&1 win after he made par on the 17th hole and Brown made a further bogey.
Like Ederö, Gueant is competing in the R&A Boys' Amateur Championship for the first time and will now play the Swede in the 36-hole Final tomorrow which gets underway at 8.30am.
For full results and scoring visit www.Randa.org. Admission and parking at Saunton is free.