The 150th Open at St Andrews generated over £300 million in economic benefit for Scotland according to an independent study commissioned by The R&A, VisitScotland and Fife Council.
The historic Championship provided a total economic impact of £106 million to Scotland – new money entering the economy – according to the study conducted by Sheffield Hallam University's Sport Industry Research Centre (SIRC).
Independent research led by YouGov Sport also shows that £201 million of destination marketing benefit was delivered for Scotland, the Home of Golf, as a result of The 150th Open being broadcast worldwide through linear television and digital platforms.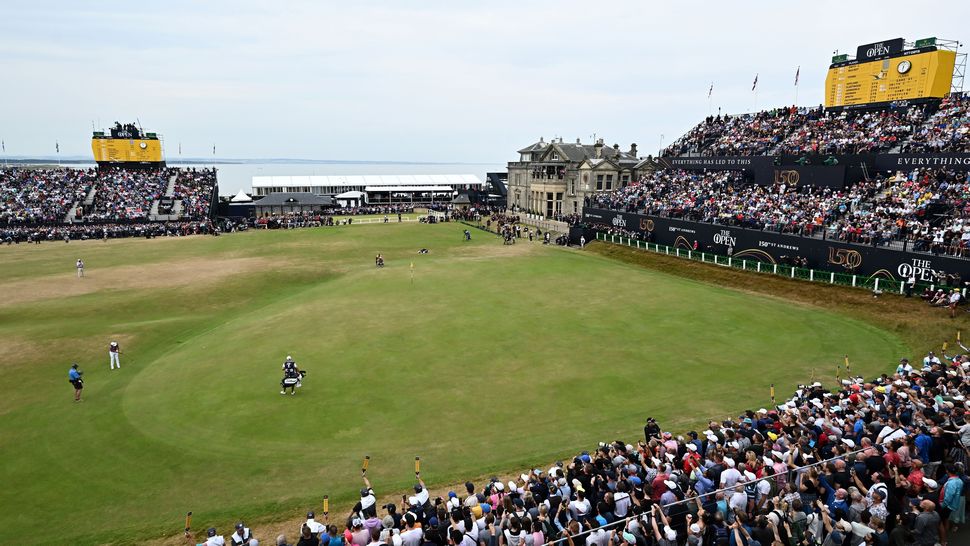 The total economic benefit delivered last year is the highest in the history of the Championship.
Martin Slumbers, CEO of The R&A, said, "The 150th Open was a historic occasion for golf which has generated a substantial economic benefit for Scotland thanks to a record-breaking attendance at St Andrews and tens of millions of fans worldwide who watched the Championship broadcast.
"We enjoyed a hugely memorable week in which we welcomed tens of thousands of visitors to the home of golf for perhaps the most eagerly anticipated Open of all time that certainly lived up to its billing. We would like to thank all of our partners for their support and commitment to staging a world-class event."
Culture Minister Christina McKelvie said, "Scotland is the Home of Golf and this independent report confirms the significant benefit The 150th Open brought to our economy.
"The Scottish Government has a long-standing track record of supporting golf events, including direct support for the annual men's and women's Scottish Open. Last year was an unprecedented success for golf events in Scotland, headlined by The 150th Open at St Andrews."
The 150th Open attracted a Championship record 290,000 fans to St Andrews, surpassing the previous high mark of 239,000 set at the same venue in 2000. The study concluded that Fife alone had received a £61 million injection of new money as tens of thousands of visitors travelled to the region to attend the Championship.
Over half of the spectators who attended The Open (62.3%) travelled from outside of Scotland, including visitors from elsewhere in the UK (31%), the United States of America (19.2%), Canada (2.6%) and Republic of Ireland (2.3%). Around 48% of spectators stated that this was their first visit to The Open and 76% of visitors from overseas were making their inaugural trip to the Championship.
More than half (52%) of all spectators expressed an intention to attend at least one of the next three editions of The Open being played at Royal Liverpool (2023), Royal Troon (2024) and Royal Portrush (2025).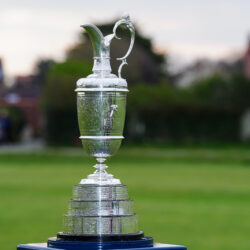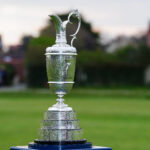 Paul Bush OBE, Director of Events at VisitScotland, said, "2022 marked a momentous year for golf in Scotland with a number of the world's biggest and most prestigious golf championships returning home to be played over an action packed five weeks. Hosting the historic 150th Open last year in St Andrews, a venue synonymous with the greatest names and most memorable moments in golf, once again underlines the quality, scale and capability which Scotland has when it comes to showcasing major events to both domestic and global audiences.
"Today's impact figures emphasise the importance of the Championships to both Fife and Scotland, and to the wider post-pandemic recovery with the scale of benefits strengthening another significant chapter in Scotland's rich golfing history."
Councillor Altany Craik, Fife Council, said, "We were delighted to welcome record-breaking numbers of visitors to Fife in 2022 for The Open. The past three years have been a very difficult time for tourism, and this provided a very welcome boost to our accommodation providers, restaurants and other tourism-related businesses. The Open is an ideal way to showcase Fife to an international audience, many of whom are visiting for the first time, and I hope that the positive experiences they had mean that many will come back again either for golf or for a holiday. The economic benefit to the area is clear to see, and we congratulate The R&A and partners on hosting such a successful event."