G4D Open champions Brendan Lawlor and Kim Moore will compete in the inaugural Volvo Car Scandinavian Mixed event next week.
The tournament at Ullna Golf and Country Club from June 5-6 will see five male players and five female players competing for the same trophy on the same course for the first time.
Lawlor, who edged out Kipp Popert to win the inaugural G4D Open at Woburn earlier this month, will be joined in Sweden by Popert – the current number one on the World Rankings for Golfers with a Disability (WR4GD) – Juan Postigo Arce, Kurtis Barkley and home favourite Rasmus Lia.
"I'm very excited for the Volvo Car Scandinavian Mixed," Lawlor said. "The fact that there's a whole diverse range of disabilities and it's a mixed field between five men and five women, it's absolutely game-changing.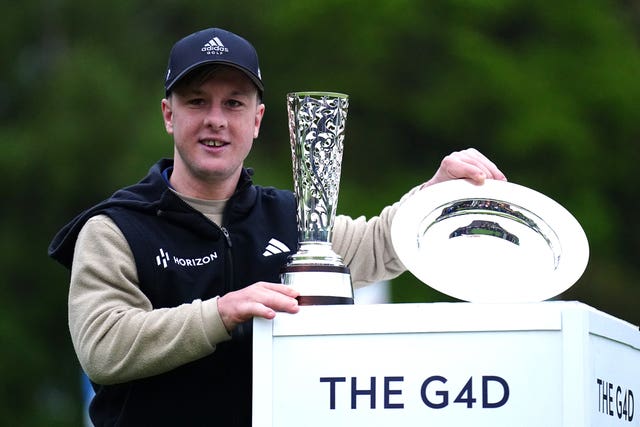 "We've gained some massive strides in the men's side of the game and in disability golf, and I think we're going to gain some massive strides in the women's side of the game."
Moore, who won the female category of the G4D Open by four shots, is joined by Aimi Bullock, Julia Bowen, Fiona Gray and Jennifer Sraga.
"I feel with the growing number of new golfers being women, it's extremely important for the G4D Tour to be opening up the event to both male and female golfers," Moore said.
"The exposure that this event gets will be huge in motivating and inspiring others with disabilities to give golf a chance."