Two-time major winner Collin Morikawa feels he has unfinished business at the Players Championship after three disappointing visits so far.
The 26-year-old maintains he felt he was ready to win on his debut in 2020 only for the tournament to be cancelled due to Covid with him four under after the first round.
A final-round 66 was the only redeeming feature of his return the following year, while 12 months ago he missed the cut by two shots having failed to break 73 in either of his rounds.
He has missed the cut twice in his last three events, the WM Phoenix Open and Arnold Palmer Invitational, but believes that was just a blip after four top-six finishes in his last six outings.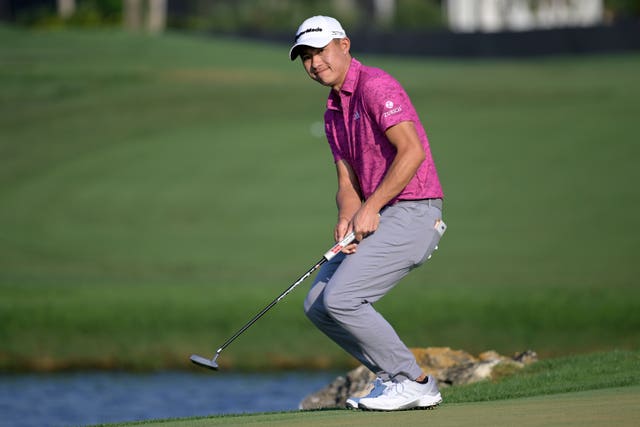 "I really thought I was going to win the Covid year one and then Covid happened. To be honest, my game has only felt good coming into this tournament in 2020," he said.
"So 2021 the game still didn't feel as good. Obviously I had that really good final round and then last year with kind of the draw I had and I just couldn't control the golf ball and was still finding my swing and it was impossible to play golf.
"I feel comfortable here and what's great about this golf course is that it does fit so I'm not too worried about my previous history here.
"I think if I look back at a lot of tournaments I've played, I've played well in years and I haven't. It's been a short career so far but I don't really dive too deep into that.
"If I already compare 2023 to 2022, I think I've done a lot more and I've actually been able to contend and that's been the biggest thing.
"The couple of missed cuts were weird as the game still felt really good but we've done a lot of good work in the past few days so I'm excited to be back."
The tournament at TPC Sawgrass is often referred to as 'the fifth major' as, being hosted at the PGA Tour's headquarters in Florida's Ponte Vedre Beach, it always has a high-quality field and the facilities are top notch.
There is currently a lot of debate around the restructuring of the tour, especially next year's designated events with increased prize funds and no cuts, and Morikawa questioned why the experience at Sawgrass could not be replicated every week.
"There's something special about this week. I think not only us as players are treated even better, everyone's treated just on another level," he added.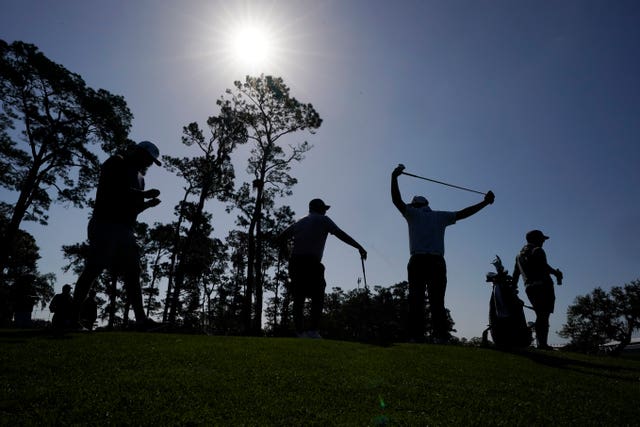 "To be honest, I think the PGA Tour should be held responsible and accountable (for that) every week we play, right?
"I mean, we shouldn't have to only have this at one event. I think this is very doable in every place we go.
"It's very small things, but I think that's on the Tour to hopefully improve upon.
"But there is something about this tournament that you know everyone who wants to be the best in the world are all showing up here this week."