5th Hole / Par-4 / 485 Yards
Architect: Ron Fream (1982)
Updated: Andrew Johnson (2020)
There are only four city/states in the world and Singapore, at the far southern end of the Malay Peninsula, is one of them.
Sentosa is a 36-hole facility and the Serapong Course is rightly hailed as the finest course in Singapore and one of the most highly rated throughout Asia.
Created by the moving of over 3 million cubic yards of material the Serapong Course provides scintillating views of the Port of Singapore and lays claims in being one of the most impressive creations of golf in close proximity to a waterway.
The long par-4 5th is both intoxicating to the eye and a clear challenge to one's golf skills. The hole is framed in the background with the Port of Singapore and the beauty can distract golfers from the arduous task the hole demands.
The tee shot is tested by bunkers on both sides of the drive zone which are slightly offset in terms of the positioning. It is essential for players to avoid landing in either of them.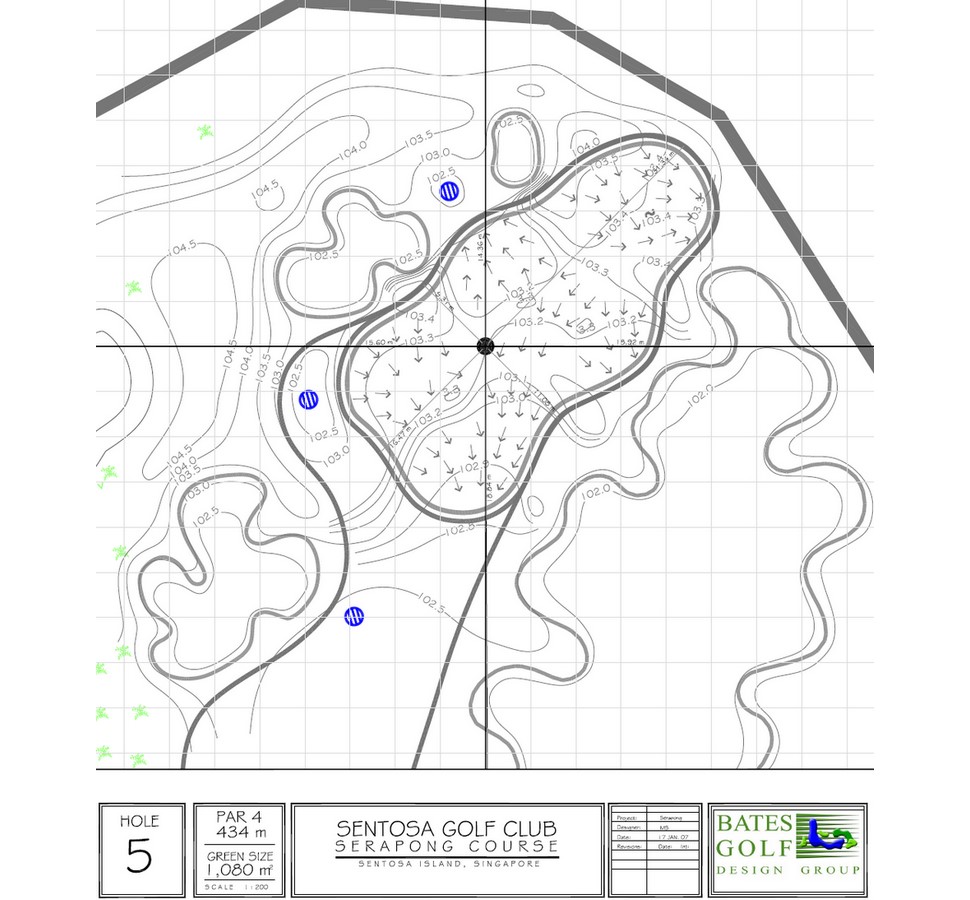 Complicating matters is a long sinewy bunker -- approximately 100 yards in length -- notably inserting itself dramatically with the approach shot.
The green is angled diagonally from lower left to back right. When the pin is positioned on the rear right side the landing area is particularly exact as water creeps ever closely from the right and the menacing aforementioned bunker awaits the half-hearted execution.
Fortunately, there is an opening on the left side for golfers opting for an attempt at rolling one's approach up to the green.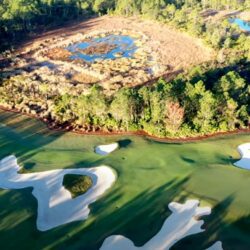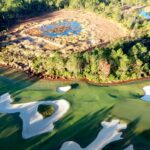 Wind patterns can be fluctuating at times so player adjustments are a constant necessity when playing the hole.
The putting surface also includes an assortment of internal riddles for players to solve.
The 5th at the Serapong Course demonstrates high caliber golf architecture. In sum -- greatness comes from the desire to test oneself again and again on such a fascinating hole.
Photos & renderings courtesy of Sentosa Golf Club