It is difficult to escape carbon in golf at the moment as club manufacturers race to incorporate the super-light substance into its drivers.
Now Footjoy has picked up the baton to bring out a Carbon version of its updated Hyperflex golf shoe.
Mark I was launched in 2021 and caused a bit of a stir with its ultra-modern vibe and dazzling array of innovations.
And now the golf shoe specialists have raised the bar again by creating a moulded carbon fibre power plate that is designed to deliver impressive stability. It also offers additional underfoot cushioning with an OrthoLite® Impressions FitBed®.
Patrick Trubiano, Director of Product Management at FJ Footwear, said: "The new HyperFlex and HyperFlex Carbon offer Tour-proven enhancements within the athletic silo, delivering unquestioned innovation, comfort, stability and a visual design aesthetic that celebrates performance technology for the golfer athlete.
"This product will excite current HyperFlex wearers and those looking to add more power to their game."
Golf equipment manufacturers are certainly not shy when it comes to blowing their own trumpet but the Hyperflex is a fantastic bit of footwear with five key selling points:
• Breathable Performance Mesh: Vacuumed formed engineered mesh with moulded ribbed knit saddle for structure and support.
• Enhanced Range of Motion: OptiFlex™ zones deliver enhanced range of motion and flex to ensure maximum ground contact.
• On-Course Traction: HyperFlex and HyperFlex Carbon are equipped with Pulsar LP cleats by Softspikes®, low profile spikes that deliver excellent stability
• Ultimate Comfort: StratoFoam & FTF+ delivers comfort and support with a 100% waterproof mesh upper. HyperFlex Carbon includes an OrthoLite® Impressions™ FitBed® that provides immediate step-in comfort and moulds for a custom fit over time.
• Increased Stability (HyperFlex Carbon-only): Thermoplastic polyurethane with carbon wrapped shank for increased comfort and support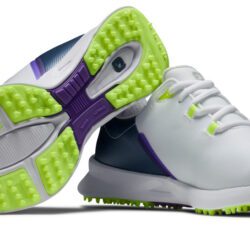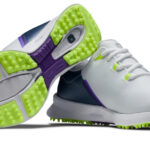 Shoe info
Men's Hyperflex
Price: £159.99 (laced); £184.99 (BOA)
Colours – laced: White/Blue; Black; Grey. BOA: White, Navy
Men's Hyperflex Carbon
Price: £189.99 (laced)
Colours: White/Pink; Black
Women's Hyperflex
Price: £159.99 (laced)
Colours: White/Purple, Pink/White
Available in Europe: March 1st.