World number one Jon Rahm is relishing chasing the new goals he has been forced to set himself after enjoying a stunning start to the season.
Rahm's victory in the Masters was his second major title and fourth win in 2023, the Ryder Cup star's triumph at Augusta National coming almost two years after he claimed the US Open at Torrey Pines.
Such form means the 28-year-old has also been installed as a short-priced favourite to defend his title in this week's Mexico Open, even though he has had just a week to celebrate his Masters success.
"I wish I could say one week off was enough," Rahm told a pre-tournament press conference at Vidanta Vallarta.
"It was a long Masters and then went right away to RBC (Heritage), so I wish I could have rested a little more, but it is the life we signed up for.
"I probably didn't help; I celebrated the Masters win on Tuesday, that delayed the recovery a little bit. I think everybody can imagine what it was like. I won't be speaking of it too much.
"But it's always good to be able to come to a place like this. This in itself, even though there's competition, you're in such a relaxing spot, great resort, great amenities, great food, great people, great weather.
"There's a lot worse places to be than this one. I'm glad to be back and I'm glad to be in good form this year.
"I've only been able to defend the Spanish Open as a professional, so it wouldn't be the worst thing if I could make the Mexico Open be my next defence."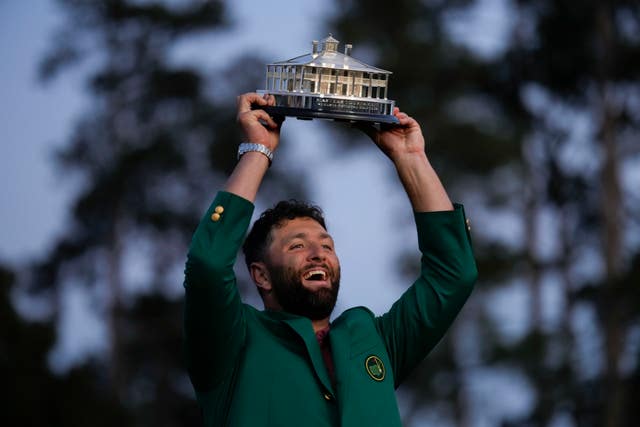 Asked if his Masters win had forced him to reassess his goals for the season, Rahm added: "I had to reassess them even before winning the Masters.
"One of my goals was to win multiple times again on the PGA Tour and I won my first two events. After LA (his third win) you kind of need to reset because I was getting close to accomplishing everything I had set my mind to.
"If you have to reset or refresh your goals, it's an amazing thing because that means you're exceeding your expectations.
"So I did have a day with my mental coach where we talked about things and reassessed and refocused on what we wanted to accomplish in the year. I had to do it, which again, it's a wonderful thing to do."