Talent. Those gifted in having it are both blessed and cursed.
In the former case those possessing it are beyond the likes of all but a handful of others. On the flip side, the expectations from having talent can mean a constant heavy anchor that only serves to weigh one down.
Rory McIlroy demonstrated supreme golf talent since his earliest years as a youngster. Those who observed him believed the limits others faced were not going to hold him back. When McIlroy turned pro in 2007 at age 19 much was expected of him and the Ulsterman did not disappoint.
By the time Rory reached 25 he joined the most elite of clubs, just the third member, joining legends Jack Nicklaus and Tiger Woods in winning four majors by that age.
Unfortunately, this is where the similarity ends. Nicklaus and Woods continued on the train track of greatness while McIlroy remained on the station platform.
What is self-evident has become crystal clear in the years since 2014.
Majors matter. Always have. Always will.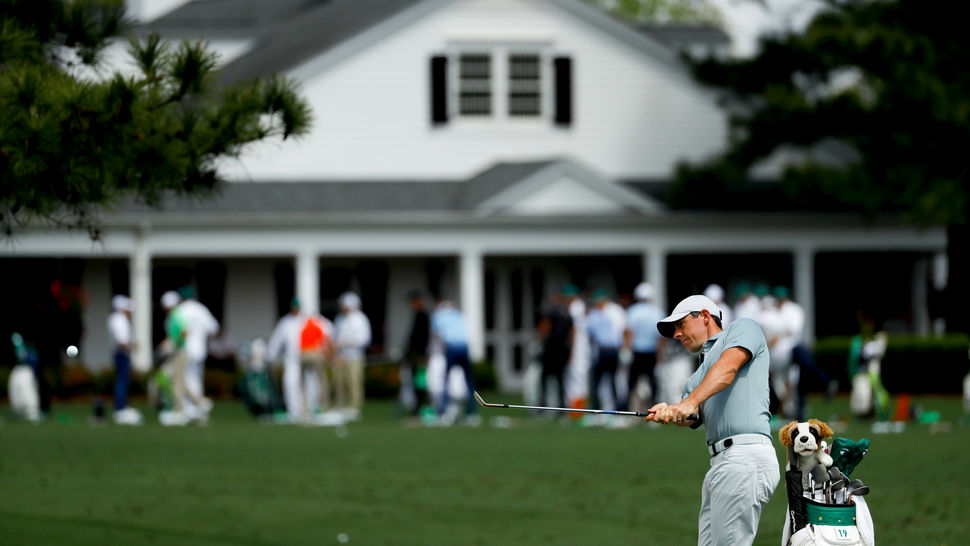 Since attaining his fourth major with his second win in the PGA Championship in 2014, McIlroy has played in 33 majors. No golfer has equaled, yet alone surpassed, his 17 top ten finishes and which also includes nine top five finishes.
Two of his chief rivals, Dustin Johnson and Brooks Koepka have 15 top ten finishes each since 2015. However, each man added major wins in that period while McIlroy remained stalled with his total of four.
Rory added an ironic twist with his performances in the majors in '22, finishing in the top ten in each of them, something he's never done before. Undoubtedly, he would have jettisoned all of those consistent finishes for a win in any one of them.
At the Masters, he finished with his best final round ever at Augusta with a score of 64 and a sole runner-up finish. A case of too little too late.
At Southern Hills for the PGA Championship he got off to a blazing start with a 65 and then went backwards for the next two rounds before closing with a 68 and an eighth-placed finish.
At the US Open at The Country Club, McIlroy was one shot off the lead after 36 holes, yet his play on the weekend was simply not consistent enough and he settled for a tie for fifth.
The year's final major was The Open. An event and setting McIlroy had total confidence in  given his past record at The Old Course at St Andrews. The event marked the 150th version of golf's oldest major and Rory sensed history was at hand with him at the centre point.
Through three rounds he was tied for the lead. And after the first nine holes of the final round, he fashioned a two-shot cushion. At that point what should have been a triumphal march into golf history turned into a painful ending.
Rory was outplayed by eventual winner Cameron Smith. The dream quickly becoming a nightmare.
His post-round comments masked regret in not sealing the deal but the physical pain on his face was clear for all to see.
"Disappointed obviously. Yeah, I felt like I didn't do much wrong today but I didn't do much right either. It's just one of those days where I played a really controlled round of golf. It's one that I feel like I slipped away."
McIlroy was quick to add: "I'm playing some of the best golf I've played in a long time. So, it's just a matter of keep knocking on the door, and eventually will open."
It is that positive "can do" spirit that has once again pushed Rory to the top of the world rankings. Ever the optimist, McIlroy sees his best golf ahead of him and not behind. The self-confidence is front and centre in tandem with his desire to get back onto the course and showcase his notable skills.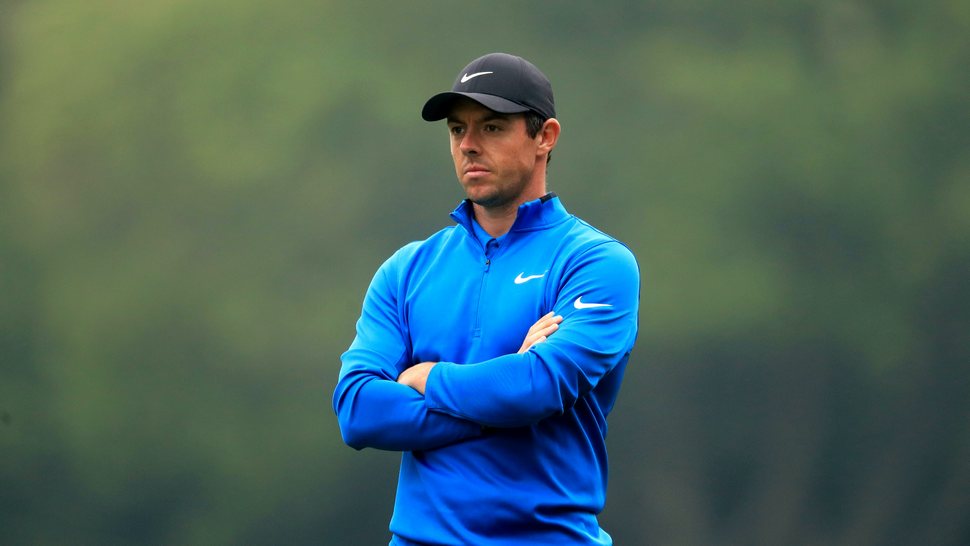 Rory has his eyes on Augusta. Breaking his streak of no major wins since 2014 would be poetic justice in claiming a green jacket there. At the 2011 event McIlroy looked invincible for 63 holes. Then disaster came crashing on him with a back nine descent.
Interestingly, that failure actually served as the catalyst for him in winning his first major just two months later at the US Open at Congressional in record fashion.
A win at Augusta would push his stature to a level only five men (Gene Sarazen, Ben Hogan, Gary Player, Jack Nicklaus and Tiger Woods) have ever achieved in the sport – a career Grand Slam. McIlroy would then join golf's Mount Rushmore.
Rory's latest win at Hero Dubai Desert Classic was most satisfying on a range of fronts. He edged out nemesis Patrick Reed by a stroke and his grit to see matters through to the very end could be a springboard for an even greater season ahead.
Golfers at the highest of elite levels can have sabbaticals where they pause before reasserting themselves through a revitalized second act. Nicklaus went without a major following a record win at the 1967 U.S. Open until The Open Championship in 1970 at St. Andrews. Amazingly, the Golden Bear was most fortunate the streak came to an end courtesy of a yipped final green putt by Doug Sanders. That precipitous event resurrected his career with Jack garnering 10 additional major victories.
Woods had an even longer drought in the majors. After winning an epic 2008 U.S. Open at Torrey Pines, Tiger waited 11 years before donning his fifth green jacket with a sterling come from behind performance.
McIlroy is now married and has a child. His life has moved from being the young promising phenom to the seasoned performer looking to create a lasting legacy that will forever mark his place in the game's annals of great champions. It's important to point out that even if his involvement with professional golf ended today, he would surely become a member of the World Golf Hall of Fame.
As mentioned before – majors matter. Always have. Always will. Money does not buy greatness – only titles of consequence do.
Few players ever achieve their fullest potential. Golf requires immense skills and a bit of fortuitous bounces with luck inserting itself at various crucial moments. One must also be blessed with the wherewithal to close out opportunities when they are presented. Woods showed this throughout his career, only losing one time after having the lead going into a final round of a major championship.
McIlroy could very well experience a second act in which he not only breaks his losing streak in major events but wins multiple ones before his career concludes.
In the pantheon of Europe's greatest players McIlroy still trails behind the likes of Nick Faldo and Seve Ballesteros. But the pathway to go far beyond what those two giants accomplished is quite doable.
When Rory is on total form his execution is glorious to watch. He is the sport's best driver of the ball and his desire to improve his wedge and putter has been front and centre in recent times.
But golf at the elite level is more than just command of the physical skills. The mental equation is what has been the separator for the best of the best. The space between the ears is now more important than ever given the depth of the quality players competing today.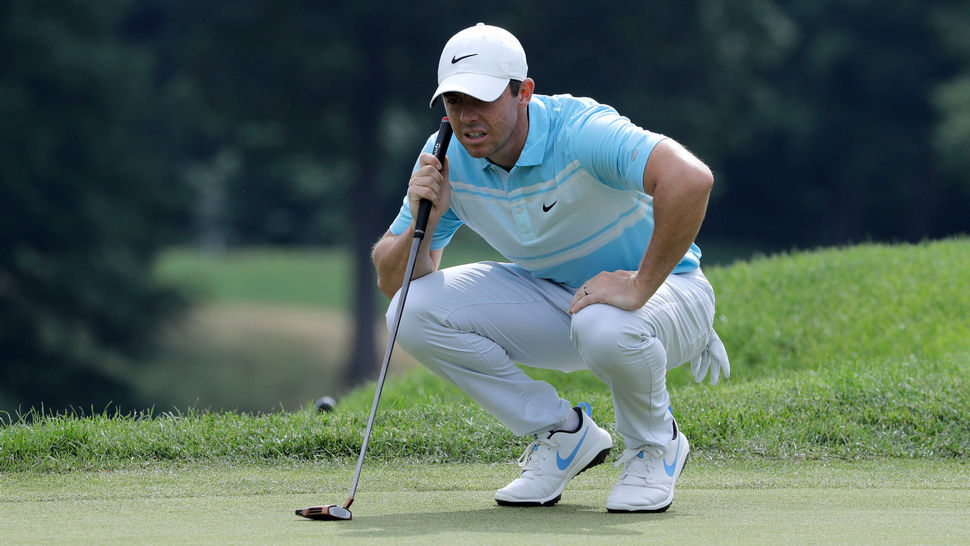 Has Rory's story been filled with too much scar tissue? Will the emptiness from what happened at St Andrews cause any self doubt going forward?
It is hard to comprehend Rory's supreme talents will not have him go beyond four majors given his still immense talents at age 33. But caution needs to be stated here. When Arnold Palmer won his fourth Masters in 1964 at the age of 34 with a wire-to-wire performance it seemed more than likely additional majors would certainly take place. None happened.
The same can be said of Ballesteros after winning his third Open Championship with a brilliant final round of 65 at Royal Lytham in 1988. It appeared certain the 31-year-old Spaniard would claim additional such titles. None happened.
Rest assured no one knows better than McIlroy how high the stakes are. He is keenly aware that pushing aside the stubborn barrier of no major wins since 2014 will be a heavy lift.
At the end of the debate the measurement of lasting true greatness is simple.
Majors matters. Always have. Always will.
McIlroy's mindset is with that mission firmly in place.
The newest chapter in Rory's ever-evolving golf story starts with a first round date on April 6.
The countdown to Augusta is on.