New York, New York. The view from above the Verrazano-Narrows Bridge on the first Sunday in November is a surreal site. Over 50,000 runners -- combining expert and novice alike -- participating in the TCS New York Marathon scheduled for November 5.
Interestingly, for the seventh consecutive years, PGA REACH, the 501(c)(3) charitable foundation of the PGA of America, will have a team of PGA of America golf professionals participate in the spectacle of one of the most prestigious long-distance races in the world.
The goal is to raise $150,000 collectively, which helps support the mission of PGA REACH to positively impact the lives of youth, veterans and diverse populations through the game of golf.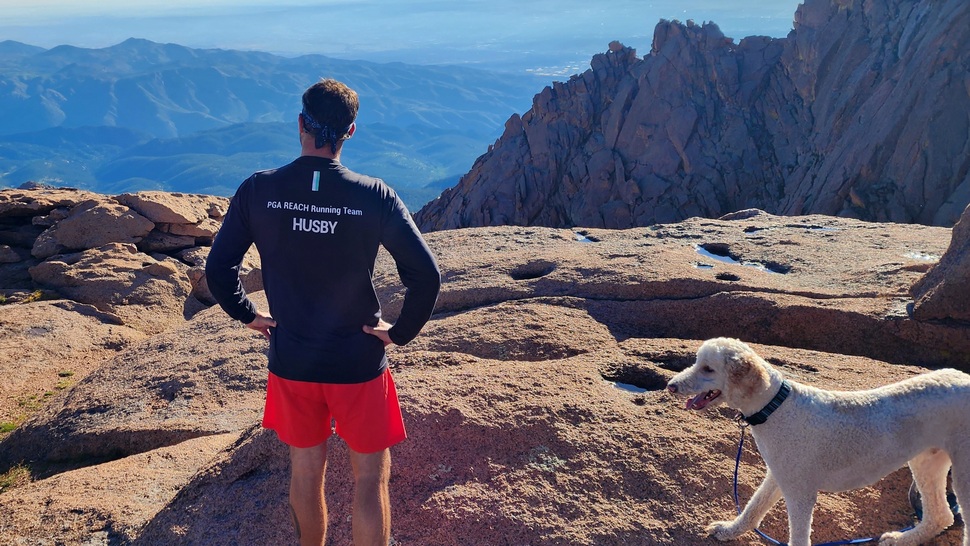 In the last six years as an Official Charity Partner of the TCS New York City Marathon, PGA REACH has raised more than $255,000 in support of its programming, including PGA Jr. League, PGA HOPE (Helping Our Patriots Everywhere), PGA WORKS and PGA Places to Play.
PGA REACH is among 550 official charity partners providing thousands of runners with an opportunity to run in the world's most popular marathon.
"The PGA of America is proud and grateful of our 17 Members who are raising awareness and funds for PGA REACH by running in the TCS New York City Marathon," says PGA of America President John Lindert, PGA of America Director of Golf at Country Club of Lansing (Michigan).
"Through their efforts, we are better able to provide resources to introduce, coach and welcome more people to our great game. We've seen many positive results from this campaign, whether it's more youth playing in PGA Jr. League, or Veterans across the country regaining joy in their life through PGA HOPE.
PGA REACH has a long-standing partnership with the New York Road Runners, a non-profit community running organization whose mission is to help and inspire people through running. The NYC Marathon is a 26.2-mile race runs through the five boroughs of New York City—Staten Island, Brooklyn, Queens, the Bronx and Manhattan.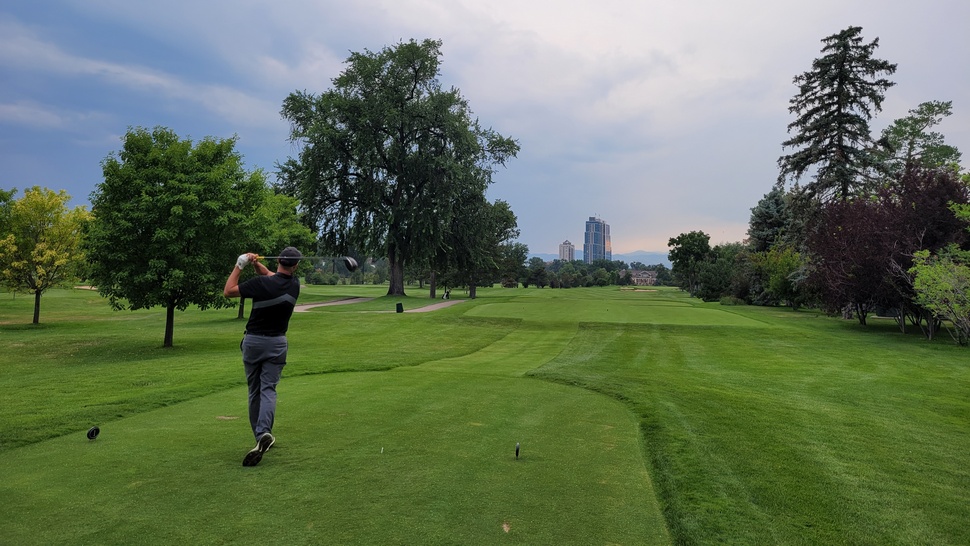 Since its inception in 2006, the TCS New York City Marathon Official Charity Partner Program has raised more than $460 million for more than 1,000 nonprofit organizations across the globe. Before the start of the official program, the Marathon had served as an outlet for individual philanthropic runners since the 1980s.
"We are very proud to support the PGA REACH team again this year as an Official Charity Partner. Their efforts have helped communities across the country as they raise funds to positively impact lives through the game of golf," says Christine Burke, Senior VP of Strategic Partnerships, NYRR. "The TCS New York City Marathon serves as one of the world's largest fundraising platforms supporting hundreds of charities and philanthropic efforts.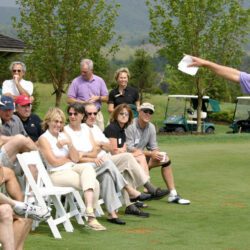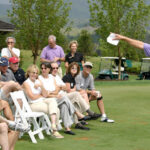 The connection to build bridges to others and to introduce golf to those not familiar with the sport plays a key role with the participants.
" I decided last winter that I was going to run a marathon and ran a half marathon in April as preparation, but before the end of 2022 I never ran more than a mile or two at a time,? said Maddy Belden, assistant professional at Salem CC in Massachusetts.
"I chose to run for PGA REACH because as a PGA Professional, I've witnessed firsthand all the good that the foundation does. PGA REACH does a wonderful job of reaching all types of populations and using golf as a vehicle for good."
The feeling of giving back to others is echoed by all the participants.
"I ran Cross Country and Track in High School, briefly in college. I then switched my focus to golf and ultimately became a PGA Member," said Scott McDonald, PGA member and CEO of Rypstick Golf. "I've ran the Twin Cities Marathon twice in 2001 and 2009. I'm a little slower than I used to be, but still love to run for a good cause."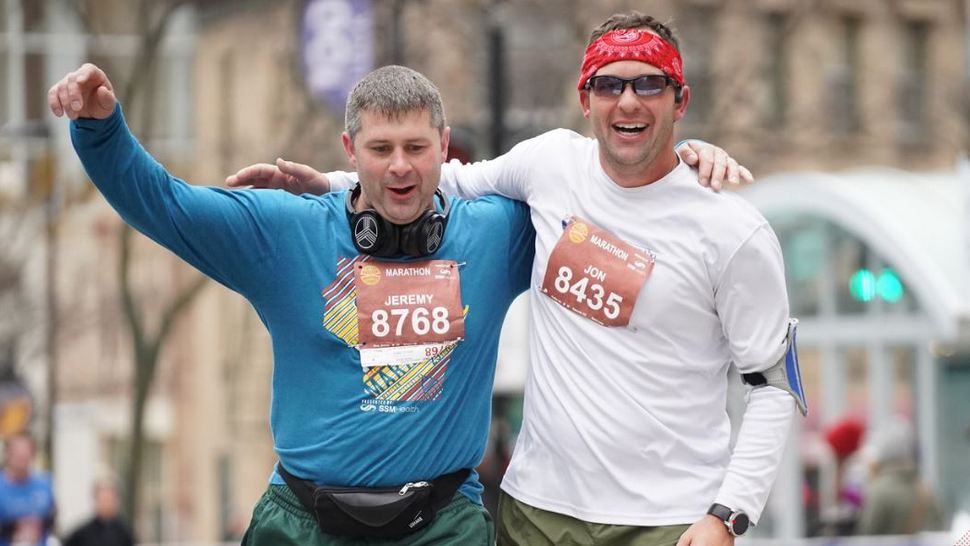 ***
PGA REACH Team Running in the 2023 TCS New York City Marathon
Janet Allen, PGA
PGA of America Reserve Member - Winter Garden, Fla.
Erick Arbé, PGA
Founder, Arbé Digital - Greenville, S.C.
Maddy Belden, PGA
Assistant Golf Professional, Salem Country Club - Holden, Mass.
Eric Dye, PGA
Assistant Golf Professional, Dallas Athletic Club - Addison, Texas
Jason Epstein, PGA
Director of Golf & Athletics, Congressional Country Club - Potomac, Md.
Aaron Fusiek, PGA
Director of Player Development, Carrollwood Country Club - Wesley Chapel, Fla.
Jon Husby, PGA
Principal Program & Internship Coordinator, University of Colorado Colorado Springs PGA Golf Management Program - Woodland Park, Colo.
Nathan Kalin, PGA
PGA Director of Golf, Fremont Golf Club - Valley, Neb.
Scott McDonald, PGA
CEO, Rypstick Golf - Alexandria, Minn.
Adam Morrison, PGA
Head Golf Professional, Diamond Run Golf Club - Moaca, Pa.
Donald Pawloski, PGA
Assistant Golf Professional, Lakeside Golf Club - Sherman Oaks, Calif.
Chris Richards, PGA
Head Golf Professional, Soldier Hollow Golf Course at Wasatch Mountain State Park - Coalville, Utah
Mike Smith, PGA
Player Engagement Consultant, PGA of America - Morristown, N.J.
Henry Stetina, PGA
PGA Golf Management Director of Player Development, New Mexico State University - Las Cruces, N.M.
Joe Sutter, PGA
Director of Golf, Quarry Oaks Golf Club - Elkhorn, Neb.
Jake Van Fleet, PGA
Lead Assistant Golf Professional, Skokie Country Club - Glencoe, Ill.
Aaron Waltz, PGA
VP of Sales, Uneekor, Inc. - Canadian Lakes, MI