Former amateur star Rose Zhang admits the brilliant start to her professional career has exceeded her expectations.
Zhang spent a record 141 weeks at the top of the amateur rankings and became the first female player to win two NCAA individual titles, a victory which saw her exceed the number of wins Tiger Woods achieved at Stanford.
The 20-year-old also won the Augusta National Women's Amateur in April and the US Women's Amateur two years ago, as well as helping the United States to Curtis Cup wins over Great Britain and Ireland in 2021 and 2022.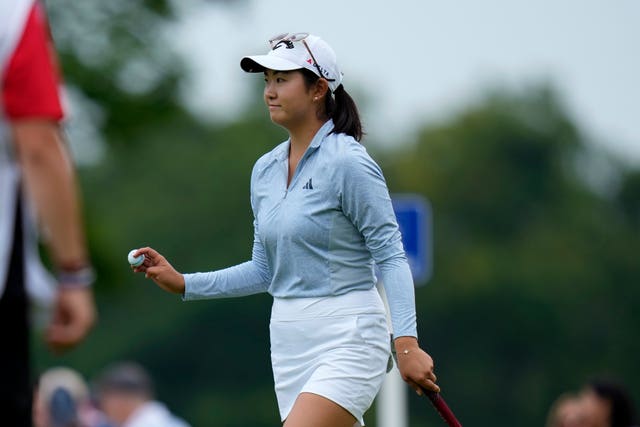 Just nine days after joining the paid ranks, Zhang defeated Jennifer Kupcho in a play-off to win the Mizuho Americas Open, becoming the first player to win on the LPGA Tour in their professional debut since Beverly Hanson in 1951.
And on her next start she contended for a major title in the KPMG Women's PGA Championship, getting within a shot of the lead in the final round at Baltusrol before finishing in a tie for eighth.
Next up for Zhang is another major as the US Women's Open is staged for the first time at Pebble Beach, where Zhang set the women's course record of 63 while in college.
"It certainly has (exceeded my expectations)," Zhang told a pre-tournament press conference.
"I would have never expected myself to be in this position. Just being able to be in contention has been incredible, feeling-wise, and I feel like my game has been on par with a lot of the professionals and the veterans out here.
"But yeah, it's not something that I anticipated and I have just felt like these positions has helped me to really realise that I have a lot of potential and I can become better, get better, but I'm always just someone to try to put my foot forward and improve even more.
"So I have never really thought about results-wise how I would end up, but I assumed that the transition was going to be a lot more difficult for sure."
Asked about her goals for the week, Zhang added: "Well, in order to be in contention and play well, you have to make the cut first, right? So that is the first goal.
"Then if I make it, if I play well, we'll just continue from there. So it's the same mindset as what I had at KPMG.
"Not any expectations on how I finish, but I certainly do have expectations on how I should perform and how I should play the sport."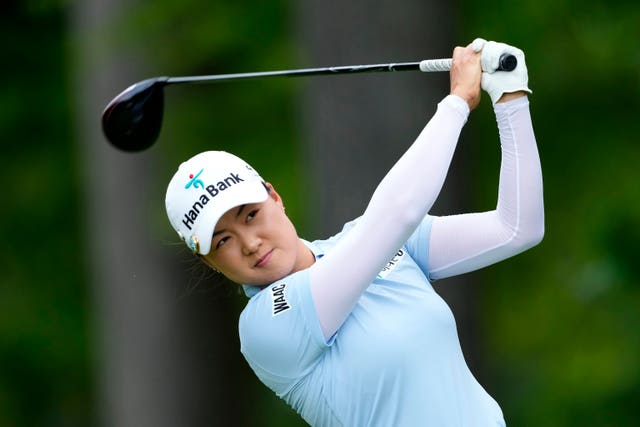 Australia's Minjee Lee will defend the title she won by four shots at Pine Needles last year, her second major victory following the 2021 Evian Championship.
"I think the course itself is in really great condition," Lee said. "The rough is very lush.
"The fairways and greens are also in great condition. I'm really looking forward to how the USGA sets up the course for the tournament.
"I do love it that the greens are small. I think the ball-striking is going to be really important, especially tee to green.
"The par threes are all very strong, so I think they'll be quite a good challenge and a good test."