Tiger Woods has yet to reveal when he plans to return to action following ankle surgery, but he will still be the centre of attention at the World Wide Technology Championship.
Woods has been on site at El Cardonal in Mexico ahead of this week's PGA Tour event, the first to be staged on a course designed by the 15-time major winner.
And world number 66 Keith Mitchell is among the players keen to judge if Woods is as talented with a pencil and paper as he is with a golf club.
"We all know we can judge him on his golf, one of the best, if not the best ever, to play golf," Mitchell said. "So we're going to see if his golf course architecture can hold up as well.
"The back nine I played today, there's a lot of options. I know Tiger likes options.
"It gives you a lot to think about going into greens, whether you want to use the slope or go straight at the hole, whether you want to play conservative and have an easy up and down or try to push it to the back of a green or to a tough flag and try to make birdie.
"A couple of par fives, the back of the greens are serious trouble.
"If you have a good number you can maybe hit it to the back flag and get a chance for eagle, but if not you've got to play conservative and try to get up and down from the front of the green, so it adds a lot of risk-reward."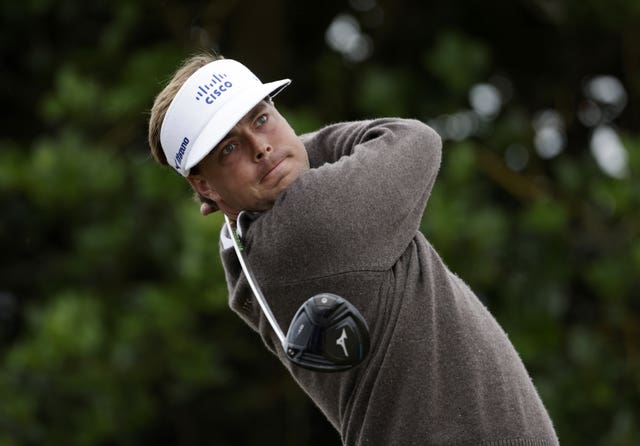 Maverick McNealy, who will contest his first event since June due to a shoulder injury, added: "My first impression is that it's not very tight off the tee, it's very wide, but if you miss it's a severe penalty.
"You don't need to murder the ball. Playing it 290 (yards) off the tee, 300 off the tee is going to be just fine. And then you really have to think about where you leave the ball into the greens. There's one side that's obviously not OK.
"You kind of see a lot of parallels between the way Tiger plays golf and the way he designed this golf course.
"You have to think about it, play smart. Quintessential second-shot golf course and no short-siding."