Brexit, hey. There's just no getting away from it. Not even if you're planning on going to the Open Championship at Royal Portrush in July. Perhaps especially if you're going to Portrush.
© Matthew Harris / TGPL
---
There was widespread pleasure in golfing circles when in 2014 the Ulster course was announced as the venue for the 2019 Open. The championship has only been held in Ireland once previously, at Portrush in 1951. But since 2014 we've had 2016 – i.e. we have had the EU Referendum. Martin Slumbers, the chief executive of the Royal & Ancient Golf Club, which runs the Open, has confessed that the whole issue, in particular the controversial Irish 'backstop', which exists to guarantee the retention of an open border on the island of Ireland, has caused the R&A nearly as much grief as it has the ERG.
Earlier this month Slumbers said: "The lack of certainty about the rules which we are operating under post-March 29 has caused us significant concern," he said. "In hindsight, would I be wanting to do Portrush in the year that we would potentially be leaving the European Union without a deal? No. It doesn't threaten the staging; we will make it happen. It's just more complex than we anticipated."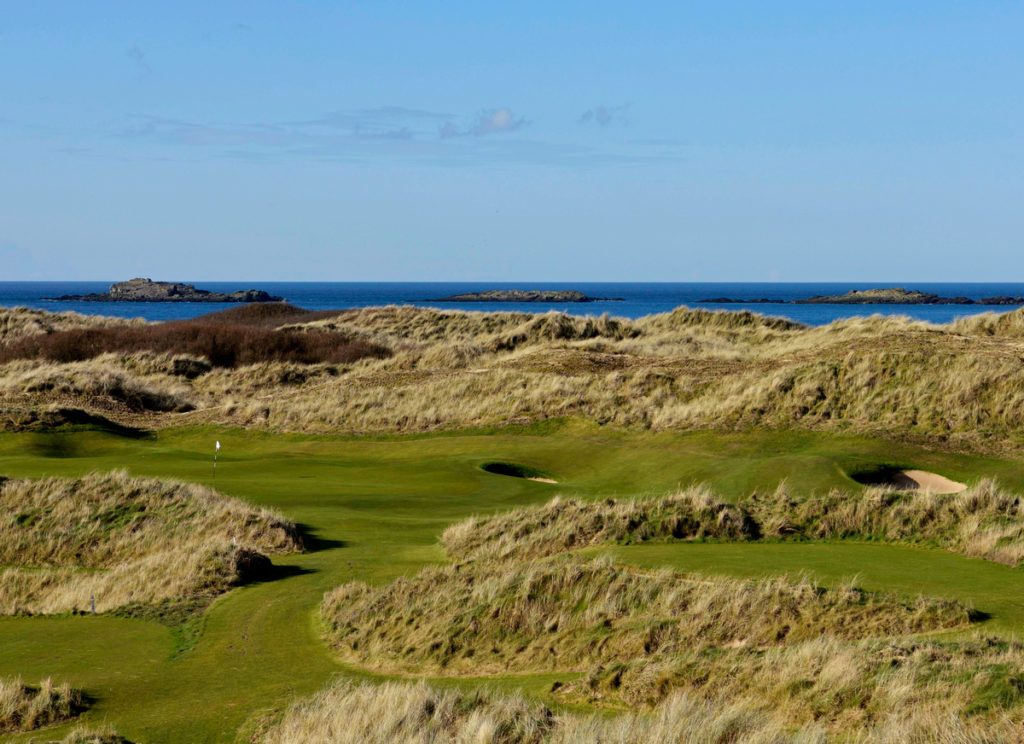 © Matthew Harris / TGPL
---
Even with hindsight, Theresa May might still be wearing blinkers. In an ideal world, I guess she would not have been in Brussels yesterday, doing her best (?) to help Martin Slumbers with his problems. In case you have got bored with keeping up completely, the situation exists that we could leave the EU without a deal at some point yet to be finalised. It is two years since the government triggered the Article 50 mechanism by which we leave. Two whole years to sort things out and we're still in a pickle. And we complain about professional golfers being slow (per my last blog)! Compared to Mrs May, Kevin Na moves like a racehorse. Anyhow, it is to be hoped that the major narrative heading into the Open will be, say, about Rory McIlroy attempting to win the title in the land of his birth rather than how Ireland has become closed.
Strategy-wise, May may have another analogy with the golf as regards her attempts to get a resolution to the Referendum end-game. If the Open is deadlocked after 72 holes, the outcome gets decided after four more. With Brexit still deadlocked after 33 months, the winner may be determined next week after three extra holes - sorry, a third meaningful vote….this even though the very act of having another go in this case effectively renders the previous two meaningless…
---
You can follow Robert Green on Twitter @robrtgreen and enjoy his other blog f-factors.com plus you can read more by him on golf at robertgreengolf.com