Golf is one of the most watched sports around. A lot of the top tournaments and events are broadcast live on TV, and now with the arrival of other golfing tours and organisations, there are more eyes on the sport than ever before. But, if you're a golf fan and know your stuff, you may want to place a bet here and there, but which markets should you explore?

Outrights
The outright betting market is one of the go-tos for a lot of golf fans and bettors, and it's one you'll find at all successful online betting platforms. If you want a straightforward market to explore, things couldn't be simpler than outright, as you're simply placing money on who you will think will run out as the overall winner.
To Win
The To Win market is an interesting one, as there are many sub-markets that fall under the header. For example, you could place bets on who you think will win a Major or even two Majors across a single season. It will often be a case that the most prominent players will feature in each listing, but you will always find some great outsiders, especially to win a solitary Major.
Top X Finish
Again, this is a market that ties into the Majors, but it will also work in a similar way of picking a player or players who will finish within a specific group across the four Majors, such as betting on someone to finish in the top five across all, or the top ten, or even the top twenty. So, depending on how good a player is or your belief in them, you can balance it off with how well you think they'll perform in the tournaments.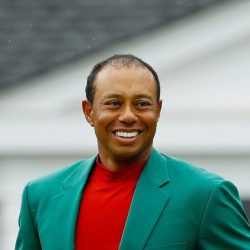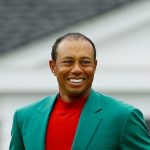 To Make The Cut
Making the cut is one of the most popular markets in golf, especially in recent times. What you can do is watch how the action begins and then decide on who you think is going to make the cut. This can be done before an event starts or during, with the latter allowing you to gain that crucial insight before pressing ahead with a bet.
Player Specific
There are many sports betting operators that will have player-specific markets available to explore. Using Rory McIlroy as a prime example, he's a renowned golfer and someone who is always there or thereabouts in Majors and other events. Therefore, bookmakers will offer prices on how well he will perform throughout the season, etc.
Major Specials
We keep mentioning the Majors, and for good reason. These tournaments are the most prestigious in golf, and every golfer worth their salt is out to become a Major winner. So, as you will expect, this is a considerable area of significance for sports betting operators, and they run many specials before and during the Majors taking place. You will often find some boosted prices included here too.