Real Club de Golf El Prat designed a new Sustainability Plan including, among other things, the renovation of the acclaimed Yellow Course. The prestigious club took advantage of the pandemic to work on one of its two championship courses to make it more sustainable as well as improve its playability.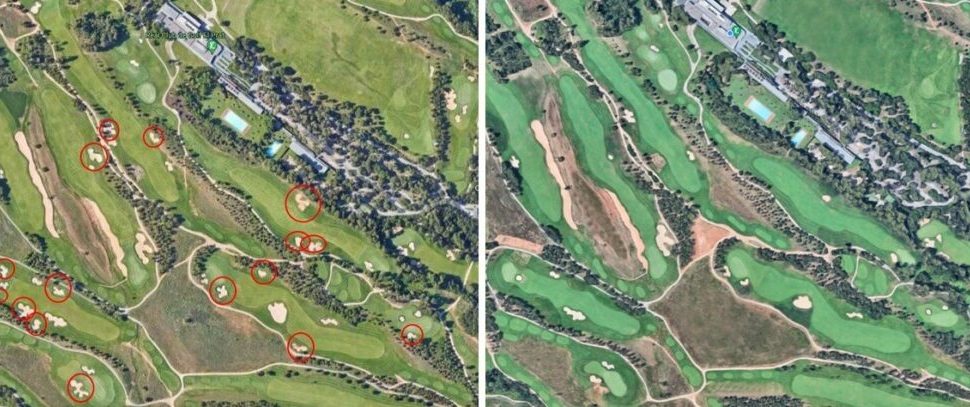 The maintenance staff was able to complete the work ahead of schedule without bothering too much our players and the course is now ready for the golf season.
The objective of this Sustainable Plan is to reduce the economic and environmental impact by eliminating some bunkers, modifying others and remodeling fringe areas. Other advantages of this project are the reduction of water consumption, energy and fuel for machineries, and nutrients or phytosanitary products to apply to the course. All of these procedures produce a more "eco-friendly" golf course.
Golf legend Greg Norman was in charge of designing the two golf courses that form Real Club de Golf El Prat, the Pink and the Yellow. It was in 2004 that, after a match between him and Sergio García, the Catalan Club was open to the public.
Norman, who led the renovation, said: "I want to thank the Club very much for entrusting us with redoing the 45 holes a few years ago, we had a fantastic journey on that trip relocating the golf courses, but the most important thing that we have come away from all this, is  the sustainability and the playability of all 45 holes. I am proud of the fact that we delivered that to such a great club. "
Besides improving the sustainability, we wanted to maintain the original design as much as possible. That is why the removed bunkers were turned into rough areas maintaining the original shape.
Around the greens and their sides, the rough areas have been increased to reduce run off. But new maintenance standards have been established for greens, fairways and rough, so that they are always in the best shape possible. For the entire 2021 for example, greens will be aerated using a new machine that, in spite of having very low impact on greens' playability and not preventing the game, ensures surface quality and speed.
Overall, 56 bunkers have been removed and 31 modified and the players' feedback has been very positive.
This plan does not only deliver a more eco-friendly course with an improved playability, but also offering members and visitors of Real Club de Golf El Prat a more varied golf Club. Especially, those playing multiple rounds will benefit from the variety of layouts with a demanding Pink course or the easier Yellow, making sure they make the most of their experience.