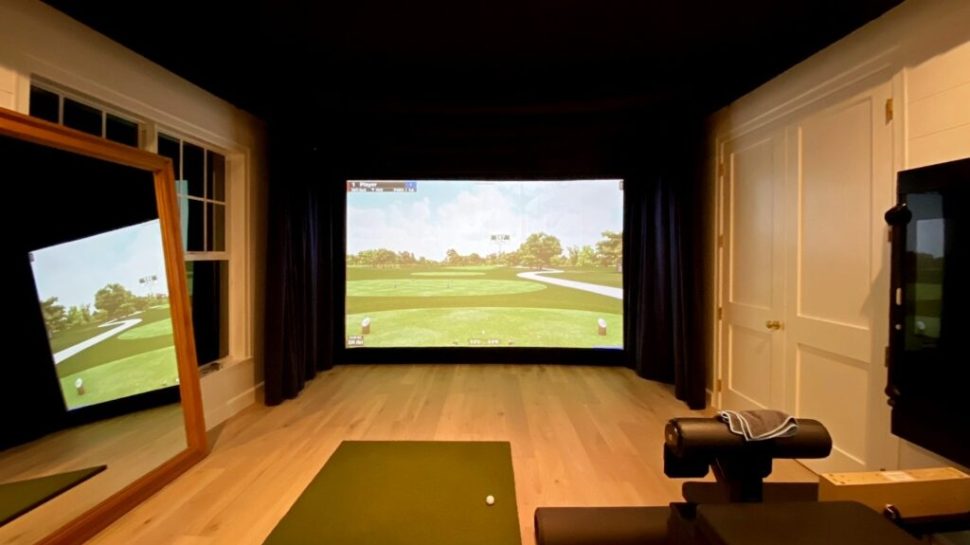 Estimated reading time: 5 minutes
Background
Bill Bales has been a force in golf simulation for over thirty years including as developer of Microsoft Golf, AboutGolf -- under Bill's control--#1 premium sim in North America -- PlayData (producer of launch tracking for AboutGolf's simulator), and Clarity.Golf. 
Bales was the first to introduce radar to simulators, the first to introduce machine vision to simulators, and will be introducing the next disruptive simulator IP in 2023.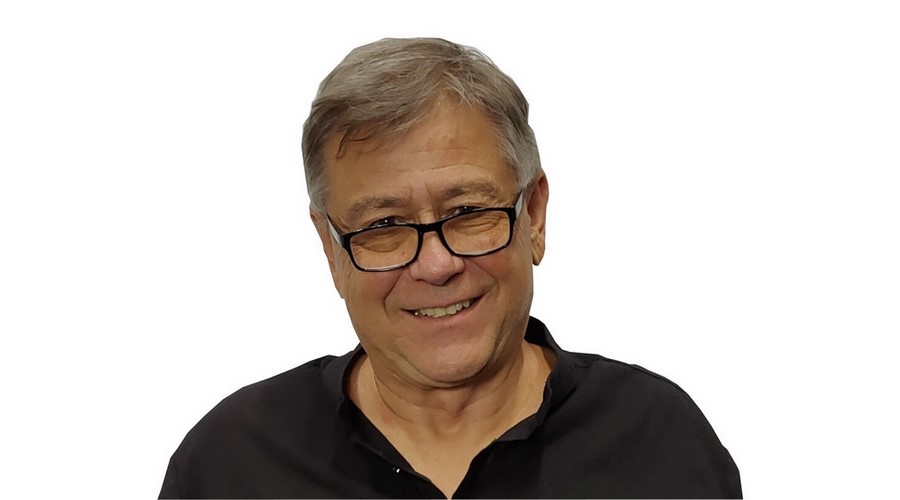 The Bales Story
My late wife suffered from depression. I left a very successful company I had founded, for family reasons. The experience taught me a lot about life. My outlook is very different from it was when I founded AboutGolf. I'm doing it now for family and legacy, not money. I love all the people I work with. Life is too short to play bad golf courses.
***

You wake up in the morning -- what's the driving passion?
Put all my competitors out of business.
What was the genesis Clarity Golf?
I have a lengthy golf tech background including as the founder/CEO of AboutGolf and the producer of Microsoft Golf. 
I left AboutGolf related to my wife's illness and ultimate passing, was sold out of AboutGolf, and am starting over with a clean sheet of paper.
How does Clarity Golf differentiate itself from the competition that's clearly present in simulator golf.
We are highly mobile, highly innovative tech entrepreneurs.  Our competition is established, provincial "suits" focused on recurring revenues, profit statements, and balance sheets.  We focus on producing new technology to obsolete our competitors' IP.  Our pricing is also disruptively low with no compromise in quality.  
Our competitors in the long run will need to reduce overhead 70% or more to compete--if they can keep up with our IP.  I take zero salary and will not take salary.  Our highest paid employee has a base salary of less than $50k/year.  But every employee is a co-founder and shareholder.

How do you see the market evolving in the category of simulators?
Prices will come down precipitously. Creative, mobile, independent innovators and inventors will blow up the established products and companies. Awareness and appreciation of indoor golf will grow exponentially, as will the simulator market. 
Simulators will get much better in every way. Creative and gamified derivatives of golf simulators will become more popular than straight simulators. There will be more simulator only golfers in the world than golf course golfers.
Who is your customer?
Golfers and derivative golfers.
Simulators are an expensive toy for many -- in what ways can your efforts provide a broader avenue for others to purchase the product?
We just quoted the University of Chicago a price of $13,215 for a full turnkey sim including delivery and custom installation. The most we've charged for a simulator is $25,000. We advise customers on how to put together a solid DIY system for under $10k and to even get a reasonable level of functionality for under $5,000.  
We make radically lower margins and still profit because we have radically low overhead and most favored nation pricing from all of our suppliers.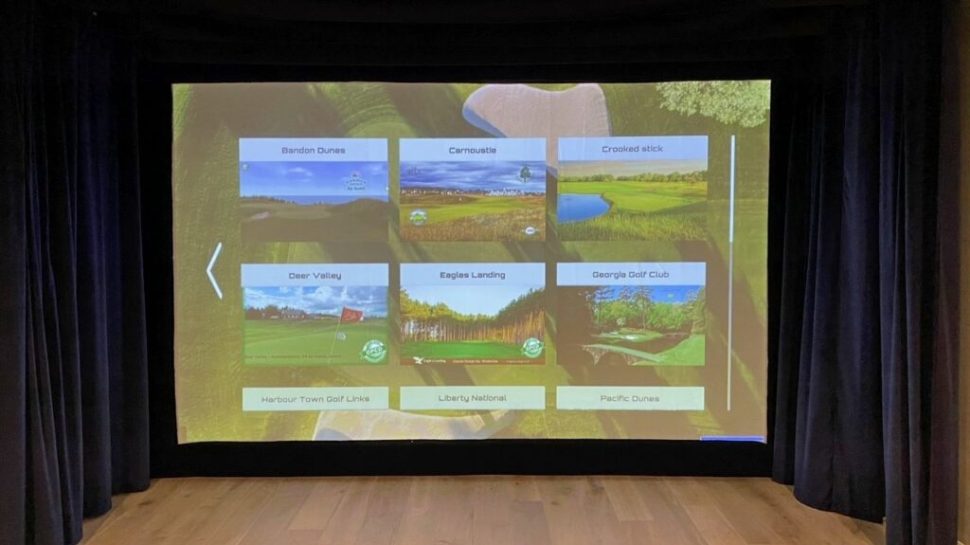 Many companies routinely tout the importance of customer service. Define the term and the approach you take. 
The real work begins after the sale is made.  Our competitors see customer service as a profit center.  We see it as a lifetime obligation.  We manage all warranty and non-warranty service for our customers for the life of their system.  
We provide totally free tech support for life.  Our investment in customer love is our most important marketing expense--not a profit center.
If you could change one thing in golf unilaterally - what would it be and why?
To know what needs to change in golf is to simply understand that golf is the most bigoted and exclusionary industry in existence--run by people who act like they care but I don't think they do.  
But, if they do, they are clueless.  A big change in golf as it is today is to let white professional educated males with 18 handicaps or better play in sneakers, or to let women tee off before noon.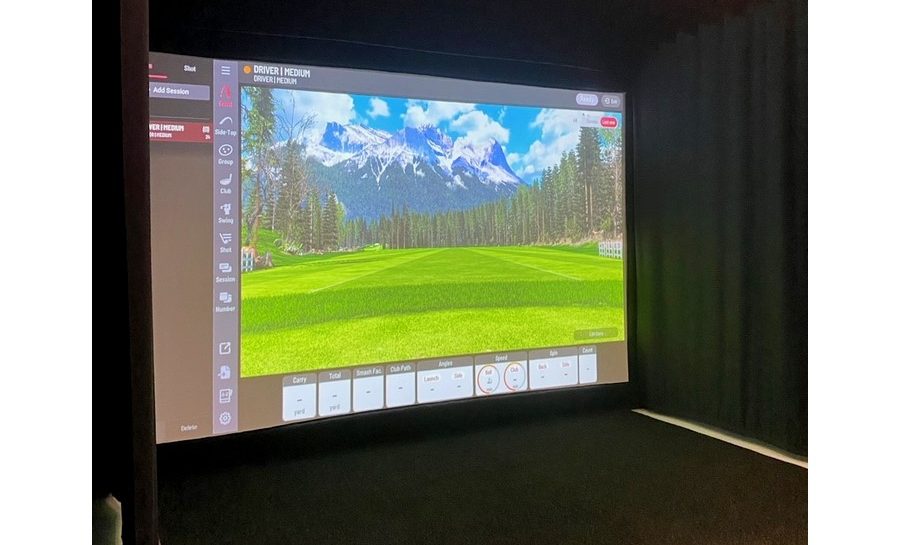 Best advice you ever received -- what was it and who was it from?
In business, "success is a team sport". By my late friend Richard Sharp who also told me that to make a business great is about a hundred things at 1% each--which was told to him by Sam Walton.
Biggest challenges facing Clarity Golf -- short and long term - and what concrete actions are you now taking in dealing with those topics?
Other than our desire to organically grow to keep the suits out of our lives, we have no challenges other than the time it will take to conquer the world. In fact, I feel as if we've brought an AK-47 to a knife fight.
***
For more info go to:
CLARITY.GOLF - All Things Indoor Golf