All six NCAA men's Division 1 golf regionals have been completed, and we now know the 30 schools and six individuals who will compete for the national championships next weekend.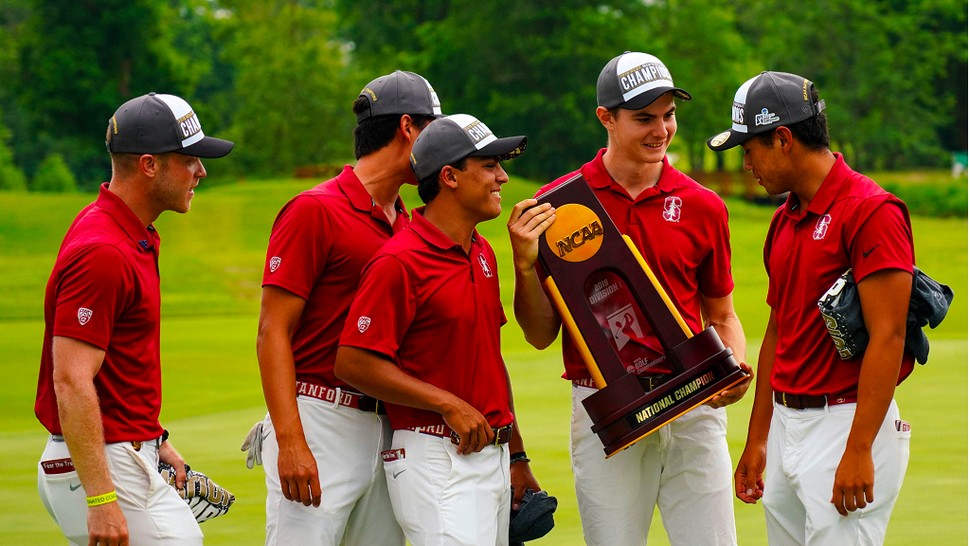 The six tournaments were all held from May 15 to 17. Those tournaments were: the Auburn Regional (held at Auburn University Club in Auburn, Alabama), the Bath Regional (Eagle Eye Golf Club in East Lansing, Michigan), the Norman Regional (Jimmie Austin OU Golf Club in Norman, Oklahoma), the Salem Regional (Cliff at Keowee Falls in Salem, South Carolina) the Las Vegas Regional (Bear's Best Las Vegas in LV, Nevada), the Morgan Hill Regional (Institute Golf Club in Morgan Hill, California).
The Grayhawk Golf Club in Scottsdale, Arizona will play host to the team and individual Division 1 men's golf tournaments. The event will begin on May 26 and run through the 31st.
Golf lovers and sports fans of all sorts should take note that the sports betting sites in Ohio will have the best promotions for future tournaments. Having launched in the Buckeye State at the start of the new year, sports betting has emerged as a popular activity in Ohio.
Let's recap some of the top players and performances at the golf regionals.
Moldovan & Bleier Help Ohio State, Colorado State Advance At Auburn Regionals
Thanks to the strong play of Maxwell Moldovan, the Ohio State Buckeyes narrowly made the final five-team cut at the Auburn Regional.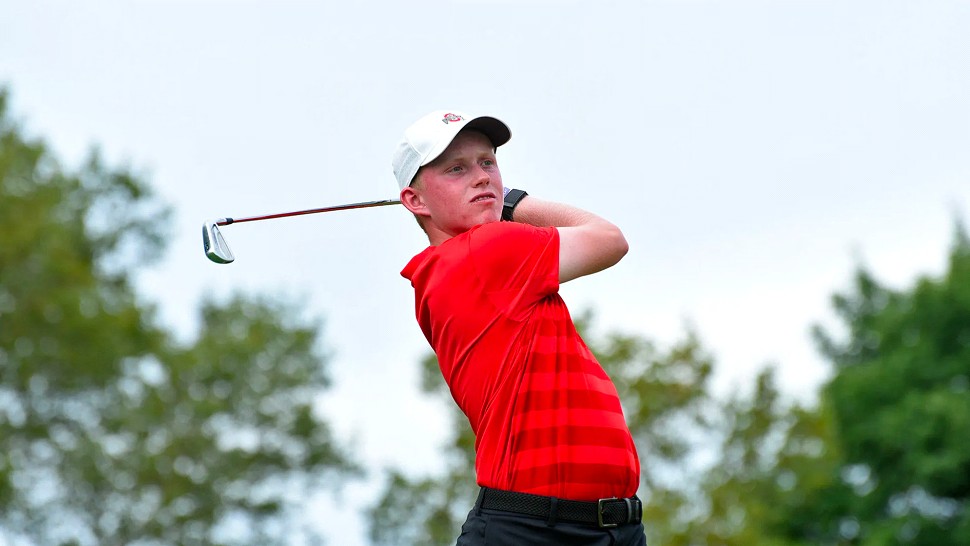 The host team, Auburn, finished first with a team score of one under par (a total score of 863). Vanderbilt was second with an even score, followed by Chattanooga (two over), Ohio State (eight over) and Colorado State (10 over).
Ohio State and Colorado State may have finished outside of the top three, but it was Maxwell Moldovan and Christoph Bleier who finished atop the individual leaderboard together at seven under.
Bleier was actually three shots ahead entering the final day of play, shooting a 72 on Wednesday for a final score of 209. Moldovan shot 69 in back-to-back days to also finish at seven under. Bleier's teammate, Connor Jones, finished third at five under — having shot 70 on both Tuesday and Wednesday.
It's been a big month for Moldovan, who earned a unanimous first team All-Big Ten selection following votes from each of the conference's 14 coaches. Per the Buckeyes official site, Moldovan averaged an impressive score of 70.53 through 32 rounds of golf.
The 30-Team Field
As previously noted, Auburn, Ohio State, Colorado State, Chattanooga and Vanderbilt qualified in the Auburn Regional.
The Las Vegas Regional saw Arizona State (-59), Stanford, Virginia, San Francisco and East Tennessee State lock down the five spots there in Sin City. In the Bath Regional, Georgia (-29), Illinois, Oregon, Florida and Texas all rounded out the top five.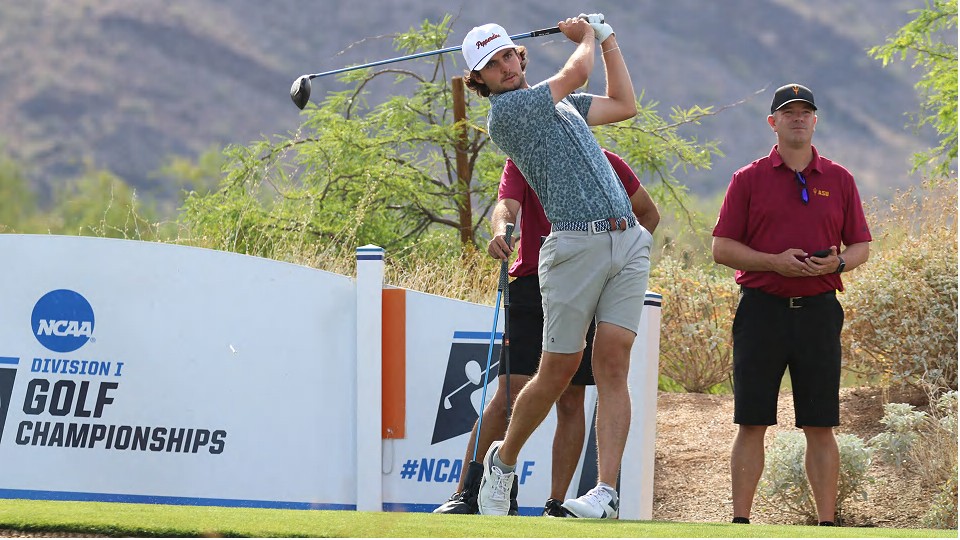 Alabama won the Norman Regional with a team score of -28. Oklahoma, Colorado, Texas Tech and Duke were the other four clubs to qualify there. Georgia Tech (-53) won the Salem Regional, with Arkansas, North Carolina, New Mexico and Texas A&M rounding out the top five.
Mississippi State won the Morgan Hill Regional with a team score of one under par. Brigham Young, Florida State, Baylor and Pepperdine also qualified for the national championship by rather comfortable margins.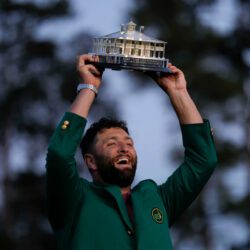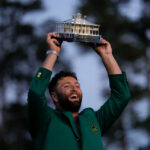 Related: Ten major moments from the 2023 Masters
The Green Jacket rests on Jon Rahm's shoulders. Other key developments also took place at Augusta National. M. James Ward provides an overview on the leading outcomes that happened at this year's first major championship
The Six Individuals Who Qualified For The Individual National Championship
Six players, whose teams failed to qualify for the team national championship tournament, will instead compete for the individual national title.
Drew Salyers of Indiana, with a score of four under par, qualified in the Auburn Regional. Salyers finished behind Moldovan, Bleier and Jones on the individual leaderboard. But of course, their respective teams all made the five-team cut.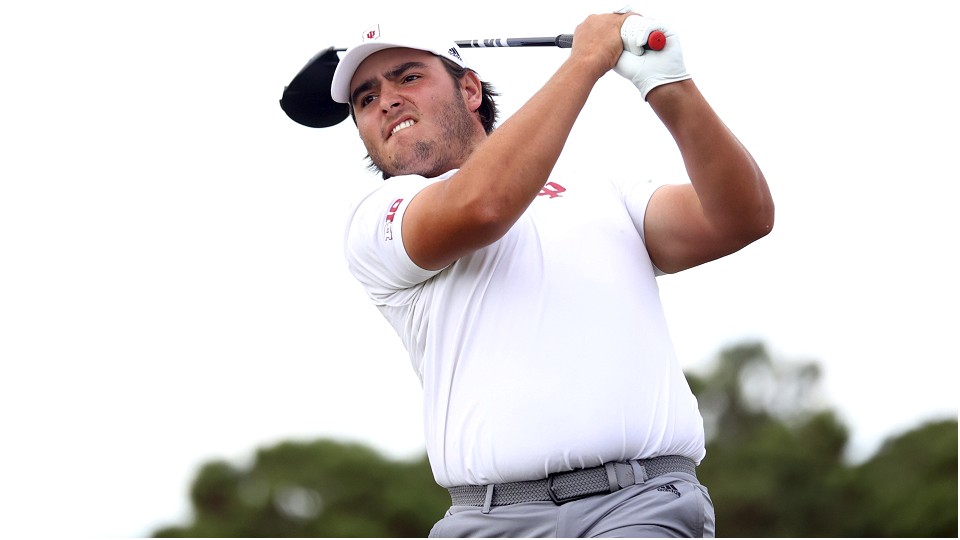 Kansas State's Luke O'Neill went 68-69-69 over the three rounds at the Bath Regional for a score of seven under par. It was enough for O'Neill — who finished in a three-way tie for second among individual players — to snag the lone individual spot in the Bath Regional.
In the Norman Regional, Will King of Kansas qualified with a score of nine under. This placed him in a three-way tie for fourth on the leaderboard.
Sam Lape dazzled at the Salem Regional with a score of 15 under, but it still wasn't enough for Furman to qualify. Only Ryan Burnett of North Carolina (17 under) finished with a better score than Lape, who will get his shot at championship glory in the individual tournament.
Loyola Marymount's Riley Lewis finished in a two-way tie for second (four under) at the Morgan Hill Regional to punch his ticket to the individual championship.
It took him four playoff holes, but Oklahoma State's Jonas Baumgartner closed out the round with a birdie to clinch his spot in the individual tournament.