"I do not permit talking when I listen to Beethoven. If you have something more important to say than he did, I'll turn him off and listen to you" Charles Price, "golfer-at-large"
Sometimes a quote will stop me in my tracks, breathless. Like a golden swing thought that promises a brighter future, such soundbites seem so vital that I want to write them on my glasses, or harder still, contact lenses, but, like golf's little secrets, they seem to wear off or get forgotten in the charge for the new.
I found the above quote from Charles Price via a friend's online signature, but in the twenty years since I first noticed it, two things haven't happened. Firstly, the blend of humour and - to me, at least - stern instruction contained within these two simple sentences has not waned as an influence on me. I love the inherent reminder to retain focus on what is important - to control one's inputs - and it seems as memorable to me as "never up, never in", a swing thought for life rather than a fleeting glimpse.
#Tbt 1987 @ASGCA Annual Meeting; golf writer Charles Price accepts the Donald Ross Award from ASGCA President Ken Killian. @GolfDigest pic.twitter.com/bzlUnWMVHk

— ASGCA Home Offices (@ASGCA) August 3, 2017
The second thing that hasn't happened, until now at least, is trying to find out what sort of mysterious creature could write such a beguiling phrase. Apparently there is a thing called the internet, which might have given me some more information on not only this Charles Price, whoever he was, but a few hundred thousand others. But somehow these twenty-nine words seemed enough, and in any case, how might anyone possibly improve on them?
So I pottered round in ignorance, with the wisdom of this gem close to hand throughout, until a golfing friend mentioned Price as his favourite golf writer. Looking back, much of what has been valuable in my life has come from the mouths of golfing friends, so I shouldn't be surprised, but it turns out Price wrote mainly about golf, for various publications. A 2014 Golf Digest article (from the web; I worked out how to use it) marked twenty years since Price succumbed to cancer, calling his monthly column "the closest thing to literature in sportswriting", and his an "indelible voice".
So the friend lends me "golfer-at-large", a collection of essays presented with a foreword by Ben Hogan that is exceptional in itself, and another soundbite leaps out at me here that points beneath the surface of a dour reputation towards the great man's appetite for the game - "there just never comes a time when we can't learn something new about it". Or in my case learn something new and promptly forget it.
By the end of the first page of Price's art I am utterly smitten. Explaining his own foray into the world of the touring professional, "if I could do it again" is a genial exploration of the way the tour purses changed the game in the middle of the twentieth century, and a fresh take on the age-old debate of which era, equipment, and conditions produced the best golfers.
Price wrote with great humour and an honesty that is rare, and by the time I finish this opening gambit and immediately flick back to begin again, I'm reminded of Seth Godin's response when someone finally presses a copy of Steven Pressfield's "The War of Art" into his hands: "why did no-one tell me about this before?"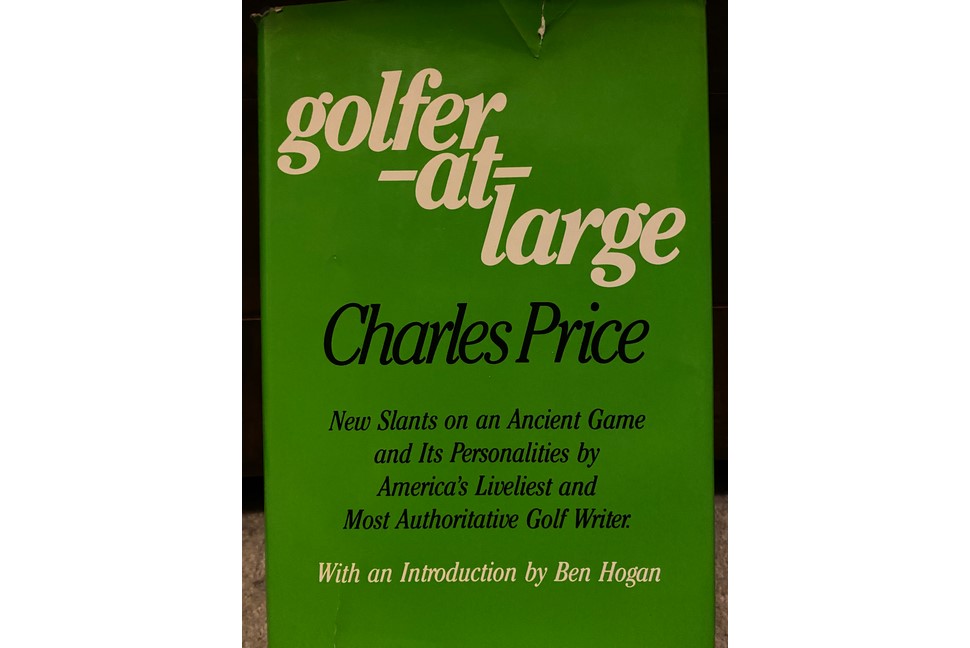 Goodness knows how cruel and funny Price would have been as an observer of golf's current turmoil, all equipment lawyers and sponsorship, rival tours and moralities. But as someone who played the circuit as an amateur, driving between the tour stops in a car possessing "two cylinders that wouldn't cooperate with the other four", and barely two dimes to rub together, one can sense a lack of patience with those who bemoaned what the circuit turned into…"sing me no songs about how much pressure there is playing for all that money today. Try playing for money when there isn't any".
Price's time on the road wasn't about cash, though. He took no prize money, and it isn't clear whether he'd have managed to win any, but his was a nobler quest - for greatness. He explains early on that "while there was no evidence to back it up, I had a sneaking suspicion, shared by no one else, that I might be the next Ben Hogan", and he simply wasn't prepared to go on wondering whether he was right or wrong, or letting that dream lay untested.
By the time he was writing this collection, he could "think of no surer way to find yourself a golf writer in your fifties than to think you were Ben Hogan in your twenties", and I simply read this and laugh out loud, for there is so much of value in seemingly every sentence - every word, even - he left behind. So while his never was the name that followed Hogan's, even Hogan acknowledged that Price's search for greatness found a valuable outlet in writing, saying "not everything about golf is here, but everything here is memorably written".
And on the age-old debate of which was the greatest era, he refuses to take sides, calling the whole discussion "imbecilic", but later in the book he talks of Bobby Jones with a fondness reminiscent of Alistair Cooke's own tribute, and I imagine these three in a cabin in the rolling hills of Georgia, smoking endless cigarettes through silver holders and dancing over the mysteries of this game that pulled them together.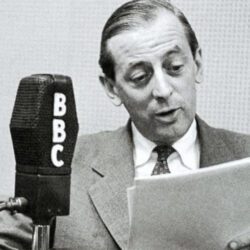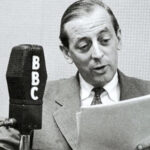 Related: Letter to America – Alistair Cooke and The Masters
In his 50s, the British-born writer and broadcaster Alistair Cooke became fascinated with golf and The Masters in particular. The first Major of the year regularly featured in his 'Letter From America' show and they certainly captured the imagination of Golf Today's Richard Pennell.
On Jones, he feels more comfortable putting his views across, saying "unequivocally that Jones was the greatest championship player of them all". The list of achievements that follows is staggering - so staggering, in fact, that when Price, "in a locker room in 1964… rattled off those figures in the company of Arnold Palmer, Gary Player and Jack Nicklaus… they didn't believe them". And, poring over those statistics, I'm not surprised. They are bordering on the ludicrous.
And so I feel immense gratitude to the friend who lent me the book, and to the game whose inherent difficulty made Price a writer rather than another Ben Hogan. In the end, he left that dream to Arnie, Gary and Jack, and instead spent time in the presence of golfing greatness, leaving us the chance to revel in his own artistry off the course.
Looking back, perhaps this generation will say the same - that the game is no longer what it once was - but on the eve of the latest edition of The Masters, reading Price almost makes me want to tune in for a change, to watch today's stars play not for their pension funds but for a place in history.
For at Augusta National, they compete for the chance to win one of sport's great championships, a form of immortality. For the chance to join that list of winners that includes nearly all the game's great players through the decades, and perhaps to be part of the transmission of dreams from one generation to the next that the game so badly needs at the moment.
Somewhere out there a young, unknown golfer will be watching, imagining themselves as "the next Ben Hogan" as Price himself did. And by Sunday night it will be the drama of the back nine, and the composure under pressure that this year's winner demonstrates that will ignite something primal in the mind of this youngster. It's history repeating itself; the triumphs of today feeding the appetite for tomorrow, and none of this has anything to do with material wealth, but with a different form of blessing.
Bobby Jones reading 'The American Golfer', a selection of 75 of the best golf articles from Condé Nast's American Golfer magazine, edited by Charles Price. pic.twitter.com/tvUBBatWoj

— TheGolfDivoTee™ (@TheGolfDivoTee) December 16, 2020
It is about the ability to play, on the hardest courses and under the greatest pressure, as if the purse is of no consequence. It is about finding the middle of the clubface time after time, when it matters most, and working towards the ceremonial application of The Green Jacket, a form of abundance that no economic downturn can diminish. For Jones and Hogan and Arnie are already long gone, but perhaps the finest part of their legacy is in the inspiration they gave to others along the way, to follow their own paths of mastery.
They are the players who "play for laughs", as Price put it. The ones who are drawn to the simple, sublime feeling of hitting great golf shots over all else. And maybe this week, as the world looks on, a new star will be born and the whole cycle will start all over again. So I will keep one eye on The Masters, for the first time in ages, but will be mainly found delving deep into more of Price's own rich back catalogue.
For professional golf's loss is golf writing's gain, and so these evenings will be spent celebrating greatness in the written word. If any of the players have "something more important to say than he did", I'll happily put the book down and listen to them instead.