Three former Portland Classic champions Juli Inkster (1999), Suzann Pettersen (2011, 2013) and Stacy Lewis (2017) return to Columbia Edgewater Country Club ahead of the 48th edition of the tournament, which gets underway tomorrow at 7:15am.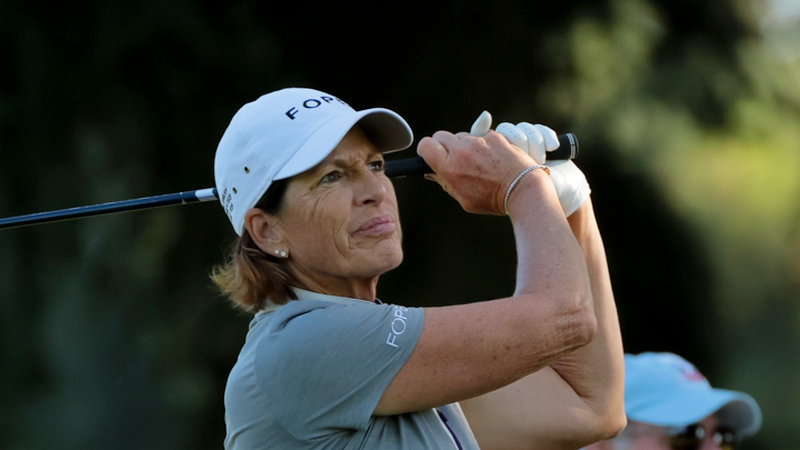 ---
20 years after the victory, which sealed her induction in to the LPGA Hall of Fame, Juli Inkster is making her 31st appearance in the tournament which features as many as 7 of the world's top 10 players and seven of her very own Team USA squad.
Inkster is back in America's North West having made one of the most difficult decisions of her career on Monday – selecting the final two captain's picks for the upcoming Solheim Cup in two weeks where she plays the role of captain for a third successive time.
"I actually slept really good last night, so I think my body finally just kind of said, get some rest. It's been a tough last week."
Looking back to 1999 Inkster said, "I remember my kids flew up with my husband and they were there on the 18th hole, and that was my last point to qualify for Hall of Fame, so it was huge for me.
---
Full of praise for Columbia Edgewater Country Club and Portland, Inkster continued,
"I love the northwest, the trees and fresh air. This golf course is just a great golf course, too. It's always in great shape and know what you're going to get. You're going to get great greens, and when you hit a putt, you know if it's in or not right away."
One of the lucky players to receive a captain's pick to compete in her sixth Solheim Cup is 2017 champion and two-time major winner Stacy Lewis.
Lewis may have missed her title defense last season due to the birth of her first child but has been a consistent performer in this event, finishing runner-up on two occasions as well as her victory in her last four starts.
"The course is amazing, as always. This is definitely my favorite track we get to play all year. The greens are firm and fast, and as always, it's going to be a good test this week."
Lewis is not the only one looking to defend her title this week, her caddie Travis Wilson is heading for a three-peat of his own having carried her to victory in 2017 before looping for Marina Alex last year.
"He gets a little grief from the other caddies. They're coming up and asking him what's the trick around this golf course and things like that. He knows some of the numbers without having to look at the yardage book, so he's been around this place more than I have, so it's nice to have somebody that knows their way around like that."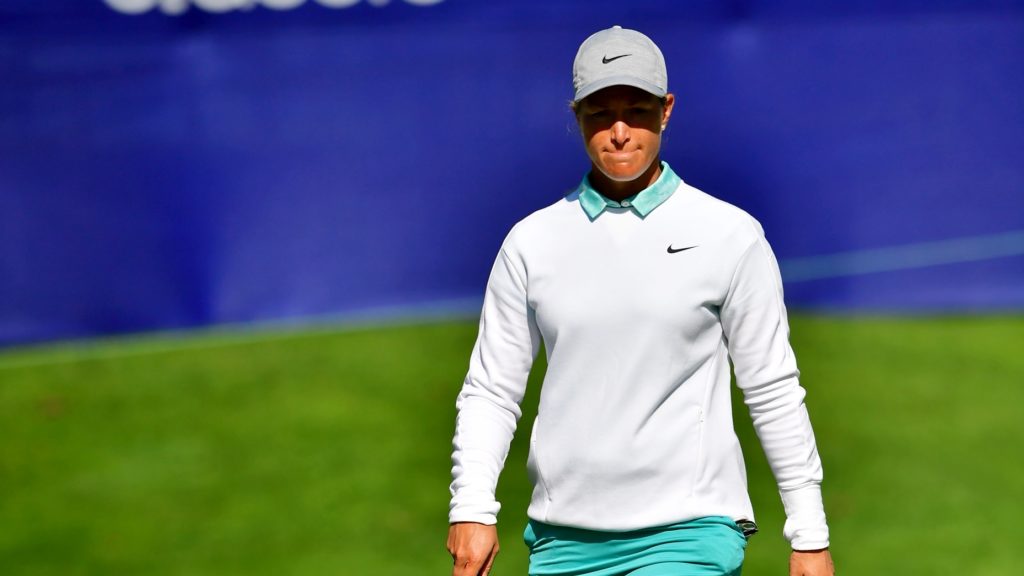 ---
2011 and 2013 champion Suzann Pettersen, who also skipped the whole of 2018 on maternity leave with her first child and received a captain's pick for Team Europe respectively, recalled it was more than just the golf course that brings her back.
The 38-year-old from Norway said, "I've always had a big heart for Portland. First, I've played well here, I've won here, and also being a Nike athlete, it's like a second home, at least this side of the country. There's a good vibe in Portland and this year I'm actually staying downtown where it is a bit more casual.
Local amateur Amanda Jacobs, who grew up on the fairways of Columbia Edgewater, received the call up of a lifetime today after narrowly missing out on automatic entry in Monday's qualifier, finishing in fourth place. As a result of Maria Fassi's withdrawal, Jacobs, who works downtown in the family heating business as a project manager, is set to make her first LPGA Tour start at 31 years of age.
"I found out while playing the Pro-Am today. I was out on the 8th hole when they came to me with the news," said Jacobs. "I was surprised. I was speechless. I had to ask twice if it was a joke." "I even joked with my parents before they headed off to Europe saying you know I'll be playing after Monday. I just called them and told them it wasn't a joke after all. They said good luck and went back to bed."
She's paired with Haeji Kang and Aleana Sharp starting off at 12:37 from the first tee.
The tournament will be televised by the Golf Channel and distributed globally to the LPGA's international television partners.
Check out the Cambia Portland Classic's social channels:
Facebook: https://www.facebook.com/lpgaportlandclassic/
Twitter: @PortlandClassic
Instagram: @lpgaportlandclassic
For more information and to purchase tickets, please visit www.PortlandClassic.com.