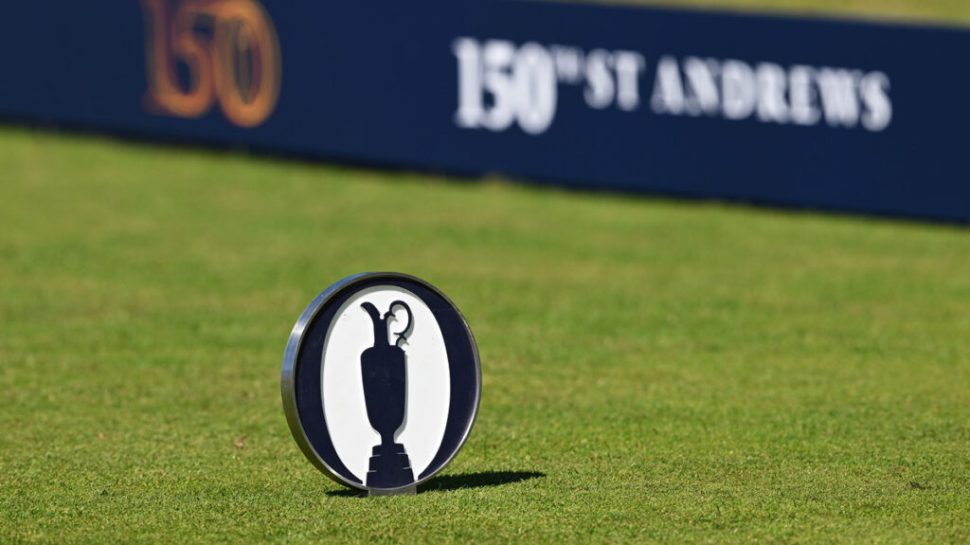 Estimated reading time: 10 minutes
ST. ANDREWS, SCOTLAND. The ongoing tussle between the PGA Tour and the developing reach of the new LIV Tour takes a "time out" this week with the first round of the 150th Open Championship starting today on the famed Old Course.
The R&A -- via CEO Martin Slumbers Wednesday's press conference -- made it a point to defend the R&A's non-invite of two-time Claret Jug winner Greg Norman. If the Aussie were on hand the resulting distractions from his mere presence would only take away from the rightful festivities of golf's oldest major championship.
Norman counter-punched saying the R&A action was "petty" but Greg was likely more upset an important platform was removed from him and therefore not able to hype the merits of LIV and what it is doing to "grow the game."
The rightful focus this week will be on the glorious intersection of the iconic Old Course and the desire from those competing to be the winner and proclaimed the "champion golfer of the year."
Nonetheless, the spat between the PGA Tour and LIV is not going away any time soon and will certainly ratchet up in the coming weeks and months.
Rory McIlroy stated his desire to have the two camps come together and work for the good of the game but that diplomatic entree is certainly not on the minds of the two lead protagonists -- PGA Tour Commissioner Jay Monahan and his nemesis Norman.
What will pro golf look like going forward?
The exact form is a work in progress. Much of that will stem from which new players bolt from the PGA Tour and seek involvement with the LIV Tour.
The implications for both the PGA Tour and LIV are clearly front and center. This week's Open Championship has placed on hold the broader implications; however, storm clouds are certainly on the horizon. The road ahead will be filled with plenty of curves and potholes to navigate safely around. Pro golf at the highest of levels is entering unchartered territory.

Road ahead for the PGA Tour

Monahan's moves
For the longest of times -- the main talking point from PGA Tour Commissioner Monahan was stating unequivocally that any player opting to join the LIV Tour will be suspended from participation on the PGA Tour.
That happened but it did not stem the tide for others to saying "adios" to the PGA Tour.
But until the Travelers press conference the Commissioner was slow to provide a clearer picture of what the PGA Tour would do to stem any ongoing tide of players contemplating a move to the LIV Tour.
Main points include:
* Beginning in '23, full exemptions for the PGA Tour will be reduced from 125 to 70. This will add a great deal of uncertainty but also free up a number of positions for the most talented players to secure their standing.
In years past the juggling of elite versus non-elite players was a constant issue for any Commissioner to contend with. Monahan's plan is clear -- protecting the elite players is crucial. The playoffs had provided opportunity for 125 to participate. Going forward only the top 70 will be included with that number reduced to 50 for the second event and then 30 for the finale.
* The Fed-Ex Cup Playoffs will commence on a calendar-year basis commencing in '24. There will no longer be a wrap-around fall schedule which has been in existence since 2013. In 2024 the schedule will begin in January and end in late August. A more condensed schedule to provide both rest for elite players and not to start behind in the accumulation of critical Fed-Ex Cup Playoff points.
* Purse increases. The most noted events on the PGA Tour will have a major boost in prize money starting in '23. The events include the Genesis Invitational, Arnold Palmer Invitational, WGC-Dell Technologies Match Play and the Memorial Tournament. Those events will go from a total purse of $12 million to $20 million. The Sentry Tournament of Champions will go from $8.2 million to $15 million; the Players Championship will have a purse of $25 million, and the FedEx St. Jude Invitational and BMW Championship will jump to $20 million.
* Expenses may be included for PGA Tour players. Monahan did not discount it but the idea is likely on the back burner for now. if more players do leave -- then the idea may have more currency for swift implementation.
* Door closed now on players who left the PGA Tour but as in all matters related to sports - what's viewed as being out of question can change as circumstances and the rationale behind it change.

Road ahead for LIV
Securing a number of star players initially provided LIV momentum with its first two events in London and Portland respectively. But the road ahead carries a number of central issues that will ultimately decide if the LIV Tour has the goods to not only go forward but actually flourish.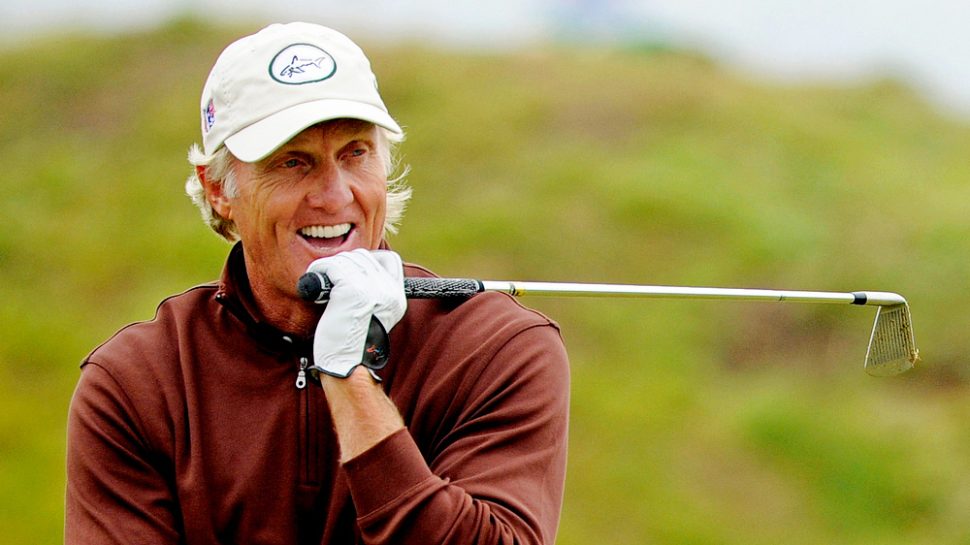 World Ranking Points​
Crucial for LIV's long term success is securing world ranking points for the events it offers. Norman indicated LIV has applied to the OWGR (official world golf rankings) but interestingly individuals such as Monahan and Slumbers sit on the very committee that will play a crucial role in legitimizing what LIV is doing now. Failing to secure world ranking points will place players in jeopardy for access to a wide range of events -- most notably golf's four major championships. Will Monahan and Slumbers recuse themselves from such a vote on the topic? That remains to be seen. If world ranking points are denied will LIV opt for legal action to contest such an outcome? That's another scenario that remains to be seen.
LIV operates under a formula of 54-hole events -- with both an individual and team concept. There is also no cut for those competing. Will such a model withstand scrutiny as a clear competition or be deemed an exhibition?
2023 Major Championships
Those players who bolted from the PGA Tour to LIV were able to secure access to the four major championships in '22. Will that remain in place for '23? That is a major unknown and will play a critical role in whether LIV can secure the involvement of other players who are in the prime of their playing careers. 
Mike Whan, CEO of the USGA stated that future exemptions for the '23 U.S. Open in Los Angeles are a question to be determined. Martin Slumbers, CEO of the R&A said as much during his Wednesday press conference on the eve of this year's Open. When this week's event at St. Andrews concludes it will be nine months until the Masters is played at Augusta in early April. Will Masters chairman Fred Ridley roll out the red carpet for LIV players who are already exempt -- such as past green jacket winners Dustin Johnson, Patrick Reed and Charl Schwartzel -- that is also to be determined. 


LIV Players
The main talking point for the players who have left the PGA Tour for the LIV Tour has been about "growing the game" but the only aspect that is "growing" has been the amount of money being pocketed. How will players deal with the fact that the main benefactor -- the Saudi government -- has a long history of human rights abuses and been implicated by the U.S. Department of Justice for the murder of Washington Post journalist Jamal Khashoggi.
Does any of this matter to the players participating under the LIV banner? Thus far, there has been no backing away from the players who are playing on the LIV Tour. Even when letters were sent by survivors of those killed on the 9/11 terrorist attacks the players involved expressed condolences -- namely Phil Mickelson -- but none backed away from their involvement now.  
The '23 calendar will be an interesting one. For '22 the total number of tournaments players have to compete in is eight. That figure will jump to 14 next year and not all of them are in the United States. Players who abandoned the PGA Tour cited the need to be an independent contractor -- free to play where and when they wish. The LIV schedule does not provide that luxury and it bears watching if any players have second thoughts on what they must do in order to receive the money they are receiving.

Key questions ahead

Can LIV secure a major television network to broadcast its event?
Right now -- there is limited viewing options. Without a network connection LIV will have a hard time living -- no pun intended. Related to that -- will a USA network opt to get involved with LIV and therefore incur the wrath of the PGA Tour in doing so?

What will Augusta National Chairman Fred Ridley say about LIV players competing in the '23 Masters?
No decision is imminent but with Augusta front and center as the next major event -- Ridley's decision could well set in motion what the other majors event decide. The Masters has always prided itself in bringing forward players from all different parts of the globe. Will the involvement of Saudi money be a tipping point for Ridley to take a clear stand. Hard to imagine that current players who have won a green jacket would not be invited to play -- but as anyone who understands Augusta knows -- the club follows the beat of its own drum and anything is certainly possible.

What tour do the next generation of up-and-coming players pursue? 
Right now, LIV has mainly secured players in the 7th and 8th innings of their careers-- using a baseball metaphor. Monahan in his press conference at The Travelers did indicate a more competitive process will be in play for the '23 season so those finding themselves in the bottom half of eligible positions on the PGA Tour will face increased competition to retain their tour cards. Young talented players now compete on the Korn Ferry Tour before the most successful ones graduate upwards. The Tour best able to attract the next grouping of top tier players will have a major advantage in demonstrating long term relevance on a range of fronts.
Monahan believes the game plan he announced in Hartford will keep the PGA Tour front and center and retain the next generation of stars. LIV counters by attracting players with a boat load of cash.  Who succeeds going forward will be hotly contested and one that bears watching closely.

Will key companies within the broader golf industry continue to support players who have left the PGA Tour for LIV?
When players such as Phil Mickelson, Dustin Johnson and Bryson DeChambeau opted for the LIV Tour various long-time sponsors of these top players opted to move in a different direction. In short-- they were dropped.
​Most top players have equipment and apparel contracts, among other areas. Will the companies continue such relationships? Will the PGA Tour place pressure on such companies to disassociate themselves or risk alienation? Remaining neutral will not be a position that's readily accepted.
Confirmed with a spokesperson that Rocket Mortgage has ended its sponsorship agreement with Bryson DeChambeau because of his decision to join LIV golf. pic.twitter.com/z6acnkudE0

— Tom VanHaaren (@TomVH) June 9, 2022

Will source of sponsorship dollars matter going forward?
Various sports leagues globally will need to think long and hard about the relationships they create and what the implications are in receiving deep pocket monies from questionable sources. The topic of "sportswashing" is not one solely associated with the upper realms of professional golf but with sports generally. Do such sports leagues care about this? Will they take action in being transparent about such associations? More generally, do fans of a respective sport even care about these connections or is simply the playing of the given sport the answer that matters most? 
Sports leagues that show a lack of concern for such connections could run the real risk of being subjected to investigations for such involvements. Those countries with poor records in human rights abuses have long viewed sports sponsorship as a platform that elevates their stature on the global stage. Will sports leagues of all types resist the addiction to increased revenues from questionable sources? Or simply accept the money without really doing any due diligence or even caring to start with.  Moral clarity may be sacrificed on the altar of convenient bottom line expediency.