Sustaining golf - Sunset Hills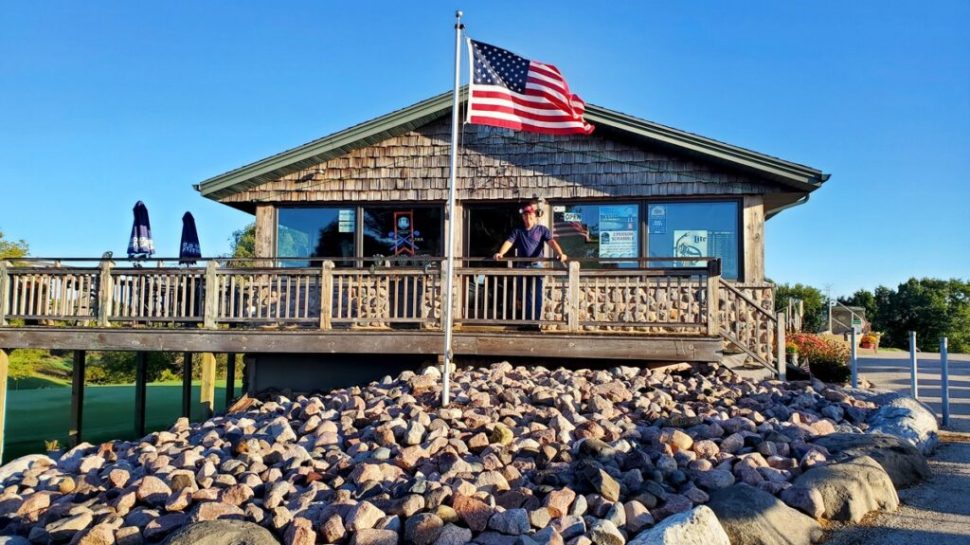 Estimated reading time: 6 minutes
HAVEN, WI. While the golfing world has its eyes fixated on the happenings at the 43rd Ryder Cup matches at Whistling Straits, there is a deeper more impactful connection taking place just 15 minutes away.
The entrance to Sunset Hills is fairly nondescript sideroad off highway 23 in Sheboygan Falls. Candidly, if you blink you might just miss it.
Unlike the several hundred dollars it takes to play the famed Straits Course -- you can access Sunset Hills for a mere few dollars and the entertainment is wide ranging and ever memorable.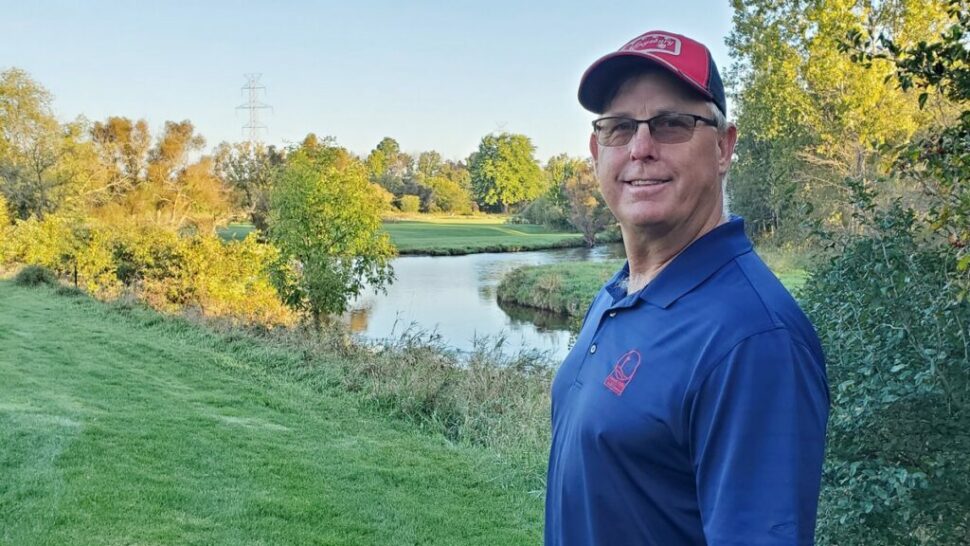 The facility provides a quality 9-hole par-3 course with holes ranging from 133 to 215 yards. There's also an 18-hole engaging miniature golf layout and a finely manicured grass covered driving range all on a canvass of less than 50 acres. The most compelling dimension? The atmosphere is vintage Midwest. Down to earth hospitality reigns supreme. Best of all, you see the fullest range of patrons -- young and old standing side-by-side fully enamored with the sport. 
While golf has suffered with a lingering feeling of being stuffy and off putting - particularly to women and children -- the vibe at Sunset Hills is easy going and most welcome.
At the center of Sunset Hills is its owner -- Ed Kirchenwitz. Born in 1960, Ed has lived in Sheboygan his entire life. His first job started in golf -- at Pine Hills Country Club when in high school. In 1985 he started his involvement with the Kohler company and it was through that connection his involvement with course construction took hold. In the years to follow it was the rapid development of world class golf that propelled Kohler up the ladder in terms of global awareness.
Wisconsin became planted into the consciousness of golfers as major events came calling and returning. After a short time away building a 9-hole public course - Ed returned to Kohler and ascended the ranks -- eventually becoming superintendent of Meadows Valley and then in the same role at three of the four courses at the complex.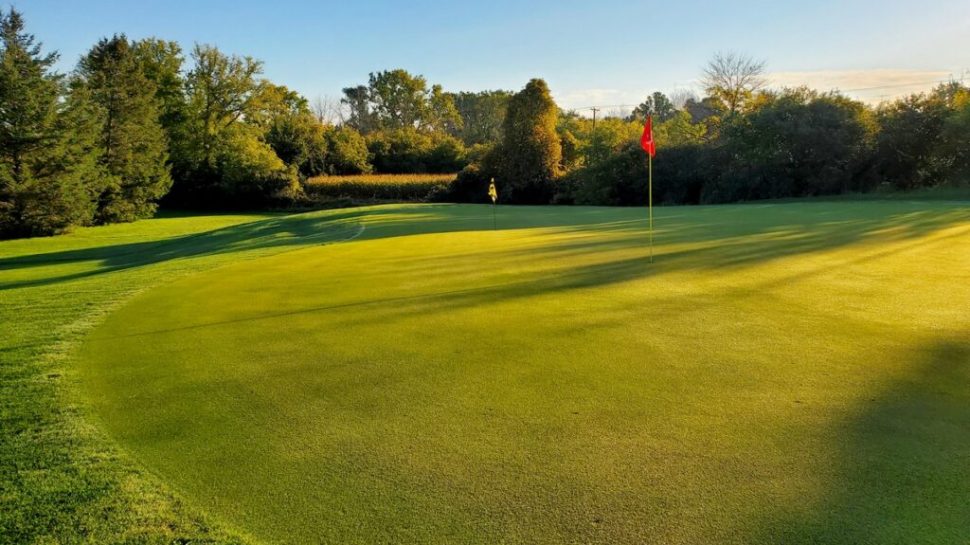 Going back to his days as a youngster, Ed harbored the desire to open his own facility. That dream moved into motion when he teamed up with Ron Kreuger who owned a tree farm in Sheboygan Falls just off highway 23. Matters took a bit of time to get rolling -- but in the summer of 2000, the driving range opened and five holes of the par-3 layout opened in August of 2001 with the remaining holes opening a short time after that.
The 9-hole layout provides a golf fix but without consuming all the time 18-hole regulation courses can take up. Ed has seen that firsthand from his time at Kohler when golfers would need five hours or more to handle the minefield of horrors that await hapless players on the Straits course. If anything is a major concern in keeping active players involved and drawing new ones to the game, it is the time factor. Golf's success has to bend to the kind of availability that people have in their daily lives.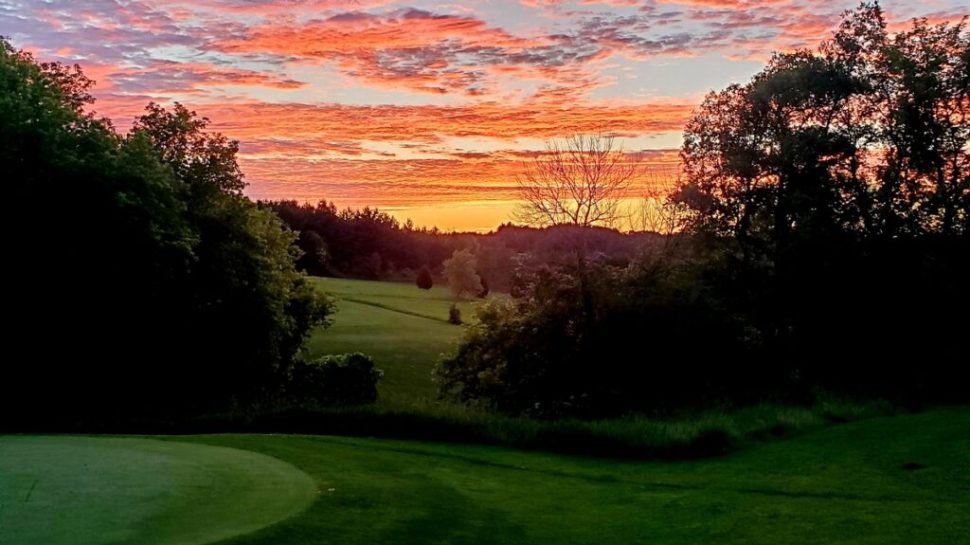 Ed created a layout that doesn't provide a one and done round but entices players back time after time with a range of diversified holes and topographical features that bring to life the Wisconsin countryside. The 60-year-old is particularly proud to mention that 9 holes with a cart and three beers with ice costs just $23! Too much of golf today is off limits because of the escalating costs to play. Ed has seen fit to make sure his customers realize that fun golf times do not need to be paid for with excessive costs that drive them away from the game. 
For just $20 you can get a daily pass for the 9-hole layout. Want something longer. For the entire season you can play unlimited golf for just $300. You can get a golf and driving range pass for just $450. Should you want to rent a power cart -- it's just $5 per person.
The 18-hole miniature layout opened during Ryder Cup week and the design is thoroughly centered around fun with a range of twists and turns and various water features. At the center of the design is a windmill Ed purchased featuring at its apex Old Glory flapping its red, white and blue majestic colors.
The matter-of-fact clubhouse serves as the center point. The vibe? Utterly down-to-earth. Interestingly, the actual building was a dentist's office which Ed moved to the property. The minute you walk in the greeting is cordial and ever helpful to get you on your way.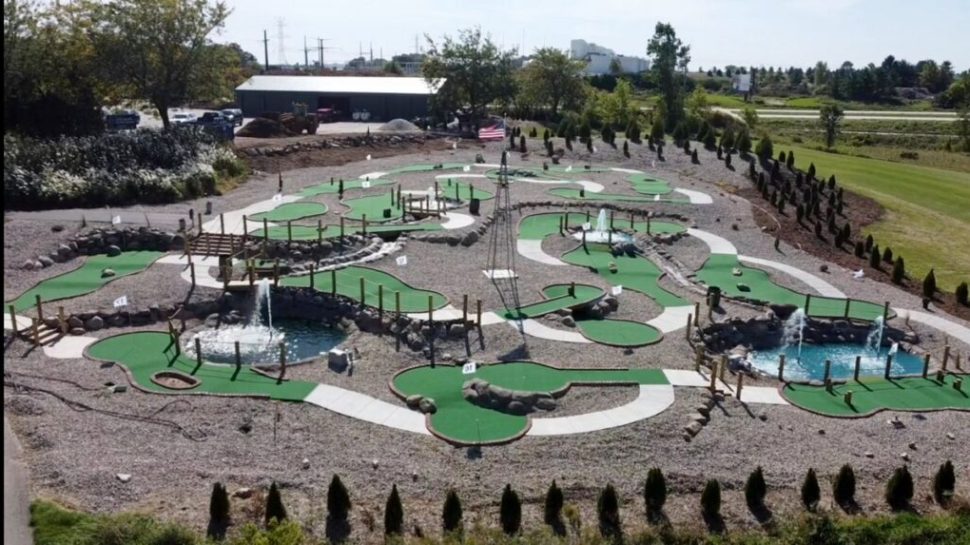 Sustaining golf in the years ahead will need more of what Sunset Hills so uniquely provides. There is little question this week's Ryder Cup competition will highlight the tremendous design genius of Pete Dye and how its lead promoter Herb Kohler has elevated the Badger State to such incredible heights. But the slice of people able to access that option represents a tiny sliver with the deepest of pockets and is on the top side of the age meter.
Sunset Hills will not garner the major headlines as its more famous nearby neighbor but the bedrock of the game depends on creating a future generation of players. The young smiling faces you see at Sunset Hills can just as easily be going elsewhere -- nearby soccer fields are full of young kids interacting with others.
No one understands both the promise and peril of golf better than Ed. He's been on the frontlines and seen firsthand what golf is about and how it needs to be more connected to long time players while placing a "welcome mat" that plants seeds that truly germinate.
Go to Sunset Hills and you will see not only Ed but the entire Kirchenwitz clan. Wife Amy and their three children -- Becky, Andrea and Ellis form the nucleus of the family-owned business.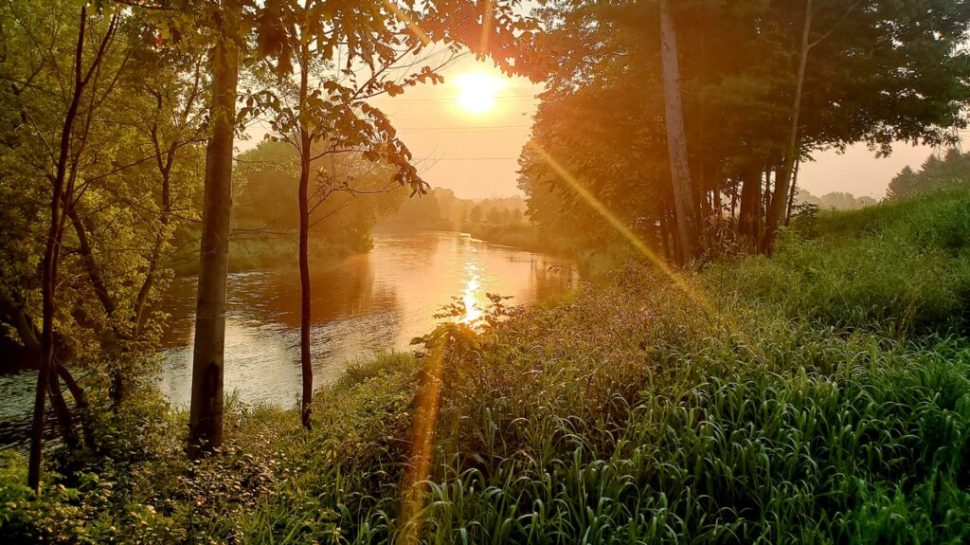 The movie "Field of Dreams" romanticized baseball and forever made famous the words, "If you build it, he will come." Ed Kirchenwitz has done just that.
For golf to truly be a game of the broader masses the roadmap he is following is one the major golf organizations need to rally around and foster on a far wider basis. 
The stakes are high but if carried out the future for the sport can reap a truly rich bounty.