The DP World (European) Tour's current season concludes in Dubai next weekend but already Keith Pelley and his colleagues at Wentworth are having their attention shaped by a tournament in early December. That is LIV Golf Promotions, a pathway to the 2024 LIV Golf Tour played for three days (of course) from December 8 over 72 holes (what!?) in Abu Dhabi. It clashes with the Alfred Dunhill Championship on the DP World Tour and has been declared a "conflicting event". The PGA Tour has made no such ruling. Given that a place on the LIV Tour in 2024 might guarantee at least £1.35 million in prize-money, one can understand the case for consternation.
Meanwhile, there remains considerable uncertainty over the future of the "framework agreement" signed between the PGA Tour and the Saudi Arabian Public Investment Fund (PIF), not least whether any deal could survive legal scrutiny in the American courts. Furthermore, there have been indications that the PGA Tour may instead get into bed with some big-hitting US companies, including Fenway Sports Group (FSG), the owner of Liverpool FC. (PIF, of course, is the backer behind Newcastle United.) Among the people you might imagine would be pleased to hear this would probably be Rory McIlroy, the self-identified "sacrificial lamb" when the PGA Tour announced to his chagrin its détente with the PIF in June. But you would be wrong.
He told James Corrigan in the Daily Telegraph last week: "I feel like we've got a fractured competitive landscape right now and I would prefer if everyone sort of got back into the same boat. I think that's the best thing for golf. I would hope that when we go through this process, the PIF are the ones involved in the framework agreement…and we can bring the game of golf back together." Put another way, swap his analogy of a boat for a tent and McIlroy wants PIF to be doing its stuff from inside rather than outside.
He was speaking at a press conference for the January launch of the inaugural TGL, an indoor golf league played on a virtual course which has been established by a company called TMRW Sports. McIlroy and Tiger Woods are founding partners. FSG is one of its financiers. FSG is a company founded in Boston. There will be 24 four-man teams in the TGL. McIlroy will be captain of the Boston Common team. (Keegan Bradley, Tyrrell Hatton and Adam Scott, since you asked.)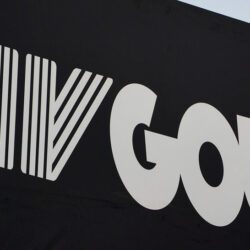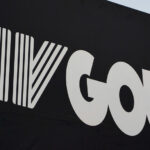 Related: LIV Year II
On June 6, the PGA Tour commissioner, Jay Monahan, and the head of Saudi Arabia's PIF, Yasir Al-Rumayyan, announced an end to the litigation they had been pursuing against each other.
For his part, Woods could not resist a dig at LIV in his puffery for the new product.: "Some of the stuff I've seen in LIV," he said, "I couldn't figure out what the hell was going on. Here, it's very simple." Actually, by way of an example, take the LIV Golf press release issued last Wednesday regarding the ongoing status of players in its 48-man fields. "Phase Two marks the start of free agency. In addition to any Top-24 players who opt to become free agents, players who finished 25th to 44th (Open Zone) whose contracts also expire at the end of 2023 are free agents. These players may be re-signed by their previous team or can negotiate a contract with another team that has an open roster spot." No, me neither.
Well there you have it, for now at least. What with PIF funding LIV, TMRW launching the TGL and the FSG perhaps lining up to invest in the PGA Tour, it's a heck of a time to be a golf fan if you're into acronyms.
You can follow Robert Green on Twitter @robrtgreen and enjoy his other blog f-factors.com plus you can read more by him on golf at robertgreengolf.com