Venerable Oak Hill CC returns to the centerstage of major championship golf in hosting its seventh major event and fourth PGA Championship.
Those in the field will encounter a stout Donald Ross designed East Course. The par-70 7,394-yard course was updated by architect Andrew Green and completed in 2019. Green's involvement meant the creation of three new holes which are in alignment with the original Ross philosophy.
Oak Hill East's resurrection has also meant wider vistas and the removal of countless trees planted years ago by Dr. John Ralston Williams on the previously cleared farmland.
"Oak Hill has always been a great golf course and continues to be an even better golf course. I can't wait for the championship to start and the best players in the world to come and be challenged by the new Oak Hill," said Kerry Haigh, the PGA of America's Chief Championship Officer.
"The removal of some of the trees is going to give the players a lot more options than they used to have, which in my mind will hopefully turn into more excitement and potentially more birdies," Haigh said.
"Players going for shots that previously, because there were so many trees, they were literally forced to chip out into the fairway. Whereas now there's an opportunity, potentially, to hit shots towards the green. I think the players will actually enjoy it more."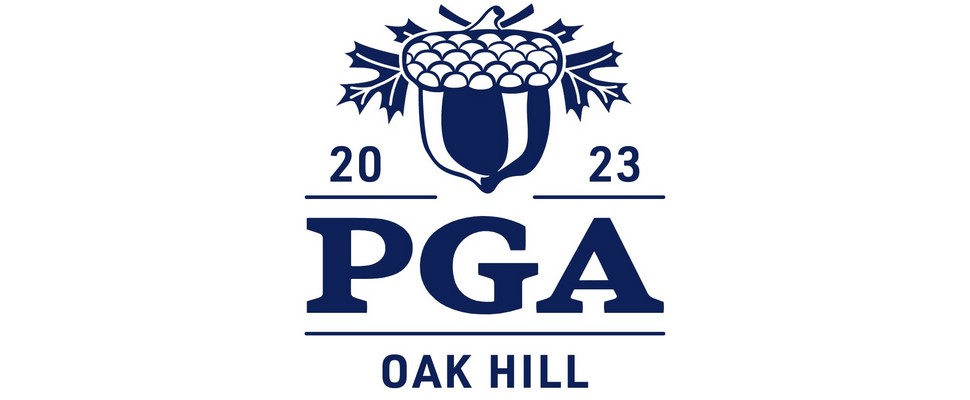 State-of-the-art drainage was also installed under every green, a godsend for when heavy amounts of rain fall, and all of the putting surfaces were re-planted a couple years ago with a new strain of grass. All of the bunkers were rebuilt with improved drainage.
Putting greens were restored with more than 175,000 square feet of new bent grass installed. In a few instances, the alteration of existing contours was carried out to provide for the re-establishment of classic hole locations that had been lost from years past. Many of the areas in front of the greens have been shaved down almost to the length of the greens warranting more short-game creativity.
Oak Hill's East Course has always been viewed as a strong layout and the "new version will be one receiving global awareness with this week's PGA Championship.
Five architects were asked to weigh in on how they view the course and the man responsible for its creation, Donald Ross.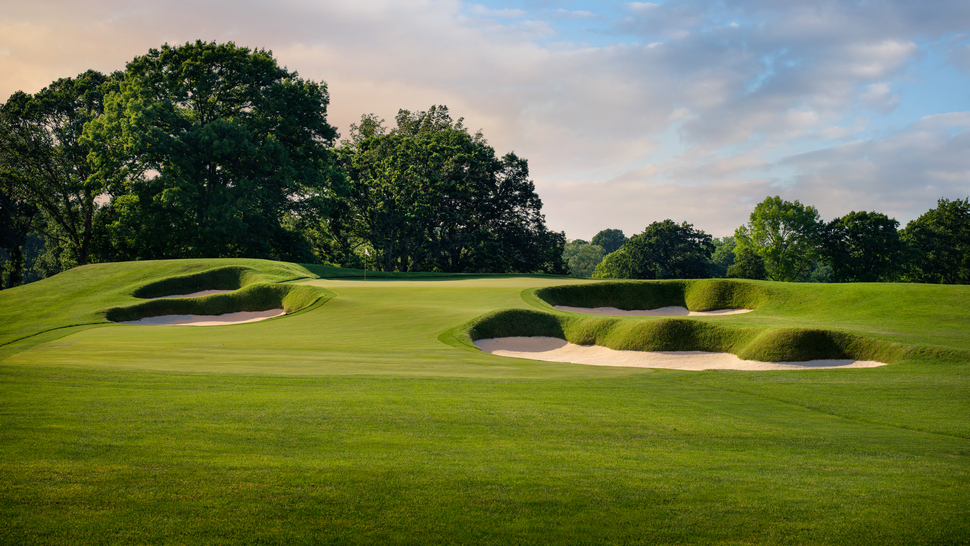 ***
The PGA Championship returns to Oak Hill, one of the outstanding courses designed by Donald Ross. If he were alive today, what do you think his assessment of modern golf would be and the manner by which elite level golf is now played?
Ron Forse: I think Ross would be appalled at equipment making (his) courses so obsolete. And at the contorted extremities that are done to make classics suitable for how elite players play the game. The intended strategies he built-in are meaningless now for the most part. PGA Tour caddies will attest to this.
Jeff Mingay: I don't know if Ross would be surprised that playing equipment technologies have advanced this far. The same was happening throughout his architectural career. Between the 1910s and Ross' death in 1948, the ball continued to travel farther and straighter, just as it's done over recent decades.
Ross consistently responded, even changing his previous work in response. Curiously, Ross was commissioned to redo his own work on the South course Oakland Hills in preparation for the 1951 U.S. Open. The club now famously turned to Robert Trent Jones to do the same following Ross' death.
Mark Mungeam: I think he would be impressed with the athleticism of modern golfers, the improvement in the equipment that players use and the level of turf and bunker maintenance courses get today.
But I think he would be disappointed that golfers no longer play with any feel and thoroughly dismayed that Oak Hill needs to be about 1,000 yards longer today than when he designed it to test today's elite players.
Richard Mandell: My first reaction is that he may be like the rest of his contemporaries, as well as many of us today, in his frustrations of how far the ball goes which limits much of what we do strategically. When you hit the ball so far off the tee, there is very little an architect can do to combat that when we want to introduce angles to the game, such as creating a strategy that promotes one side of a fairway versus another.
When one has to defend the professional's talent with just narrow fairways, it really doesn't matter what side of a 20- yard fairway you are on. That said, one side of a 45-yard fairway can be much different, strategically, than the other side.
Tyler Rae: He was constantly evolving and adapting during his career from 1899-1946 with numerous changes to the golf ball and with the introduction of the steel shaft in golf clubs in the middle of his busiest time in his career. mid-to-late 1920s. This, with major changes along the course of his career, I think he would find it rather a normal transition in our time today.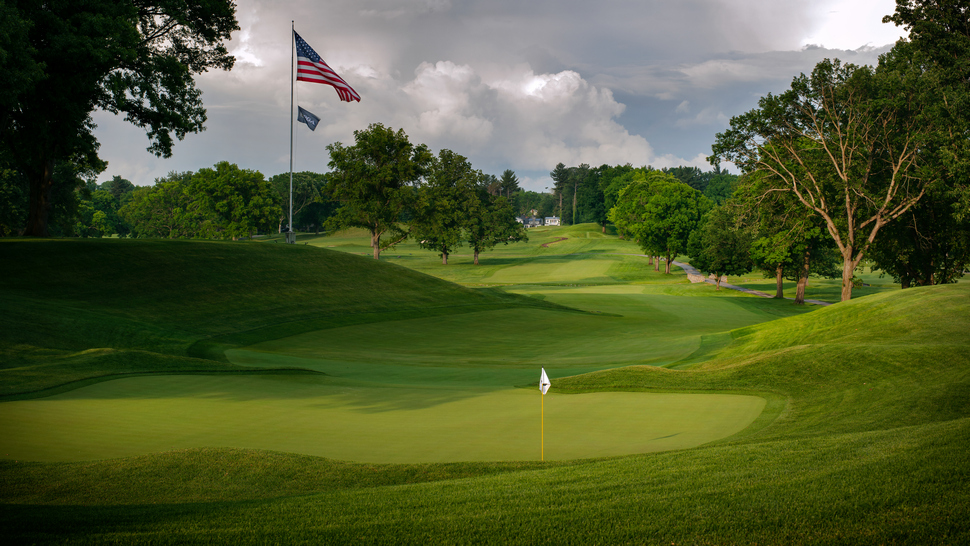 Oak Hill East was recently updated through the efforts of Andrew Green. The same happened recently with other key courses notably Gil Hanse doing an updating with this year's U.S. Open site -- LACC / North. Is golf overall going through a second golden age in that longtime respected classic courses are being returned to their original pedigree?
Tyler Rae: 100%. The amount of high quality, hands on "craftsmen" in this era is likely the most we've seen since the roaring twenties. We have gone back to more hand-detailed, pain-staking efforts to create antiquity and character in our work only found in that time period. The creation of the bulldozer and introduction of it into building golf courses in early thirties, I believe the first "Caterpillars" were used at Augusta National in 1930, created bland, smooth efforts that watered down and dulled the final product.
We've gone back to the more rugged look found in old black and white photos and I think the fine details are being noticed. Also, as a golf architect and shaper who spends 200+ days a year on the bulldozer, it's hard to explain how much more complex and refined the 8-way blade, hydraulics and weighting are on newer models - past 1990 or so.
We can now shape and sculpt bunkers and greens in incredible detail with a bulldozer unlike in the past with the rudimentary straight blade and pedal and lever system they utilized. It was incredibly taxing and the grading very difficult and produced subpar work. With technological advancements, the equipment has progressed to new levels. Same with excavators with the knuckle buckets and swivel buckets. We can shape incredible details in our work much more seamlessly than ever before.
Jeff Mingay: With a century of golf architecture to look back on, and a lot more architectural resources available these days, I think a lot of golfers have come to realize that the design philosophy employed by the most successful golf architects during the 1920s and '30s era simply works better than what came before and after.
Donald Ross and his contemporaries-built courses that genuinely reflect the nature of individual sites and cater to the enjoyment of golfers of all abilities. It's often a practical decision to restore that work, for those logical reasons.
Mark Mungeam: Its great vintage courses are recognizing the attributes of their original designs and bringing back that early character, but I don't agree that we are in a second golden age of design.
The 1920s were a golden age because there were many new courses being built and designers were creating bold and exciting new courses of their own style. There are too few current golf architects creating new courses in unique styles. Most, including myself, are mostly renovating or refreshing existing layouts.
Ron Forse: It took many years of written articles and books in the culture on the merits of the classics. But the fruit of those labors of love is, yes, a new era rose like a phoenix where the true art of golf design was again seen, with all its nuanced character and playability.
The dead architect societies also made a huge impact on the average golfers' taste and appreciation. A great time in golf!
Richard Mandell: It's been going through that second golden age for a few decades now on a more personal level with clubs restoring their layouts. The difference is that it is now being recognized on a national level with the examples you cite above.
This is good because now the average golfer can be exposed to the first wave of Golden Age architecture on television and with a national media.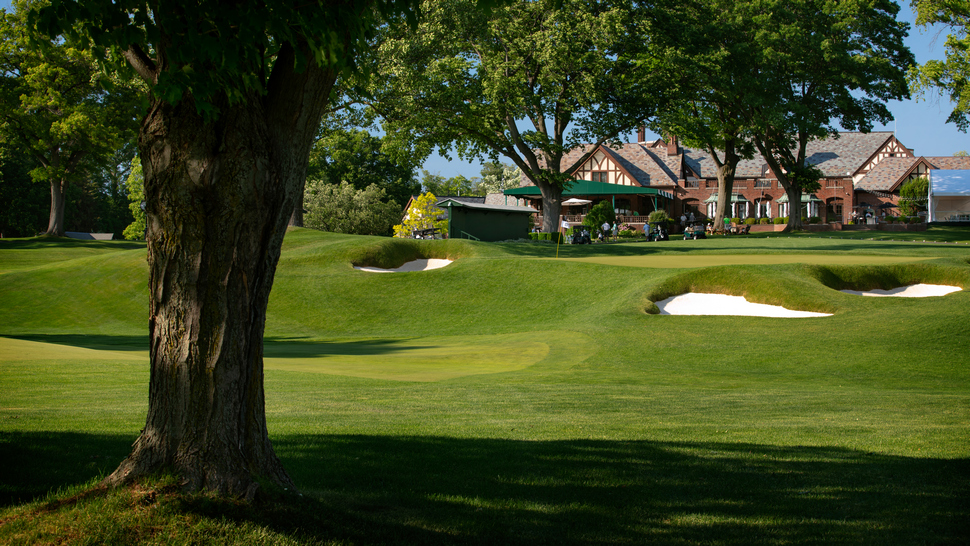 The USGA and R&A recently announced a plan to roll back the length golf balls can travel by 10-15% with an implementation commencing January 1, 2026. Was this the right thing to do and will the inclusion of such an "elite golf ball" only add more confusion by creating a bifurcation in the rules between different levels of players?
Richard Mandell: I don't think the average golfer cares one bit about bifurcation. I don't mean that they are against it; I just don't think it will create much confusion. They will continue to hit the longest ball they can find.
I don't think there would be much confusion at the highest levels either. In the middle – those clubs that think they will host a major event someday or at the very least a regional event – may over think things and confuse themselves with tee setup and course ratings leading to unnecessary renovations and inadvertently screwing things up for others.
Ron Forse: I believe, for the integrity of golf architecture and the game, the ball must be modified. It's not ideal but, I think there's plenty of confusion already from the effect the equipment and the strength and training of the elite players are having on the game. Elite play is now like staging a 100-yard dash on a 90-yard track.
Mark Mungeam: I have long felt that it would be better for the future health of the game if limitations were placed on the equipment or the ball that reduced the distance a ball can be hit.
When Oak Hill was built in 1925, it was probably about 6,500 yards long and adequately tested the bested players. The longer courses of today require more input of fertilizer, pesticides and water and require more land, which may not be sustainable.
Tyler Rae: This is amazing news. The balls go way too far!
Jeff Mingay: I don't love the idea of bifurcation. But I rarely watch the pro tour. Frankly, it's boring to watch those guys hit 400-yard drives followed by short irons into not only par 4s but par 5s, too. Rolling the ball back for the best players in the world should make pro golf way more interesting to watch.
And, bringing back long iron play as a requisite will more easily identify the best players. Allowing the golf ball to travel farther and farther comes with economic consequences, too. Bigger courses require more land and cost more money to build and maintain, which translates to longer rounds and higher cost to play golf. I don't love that, either.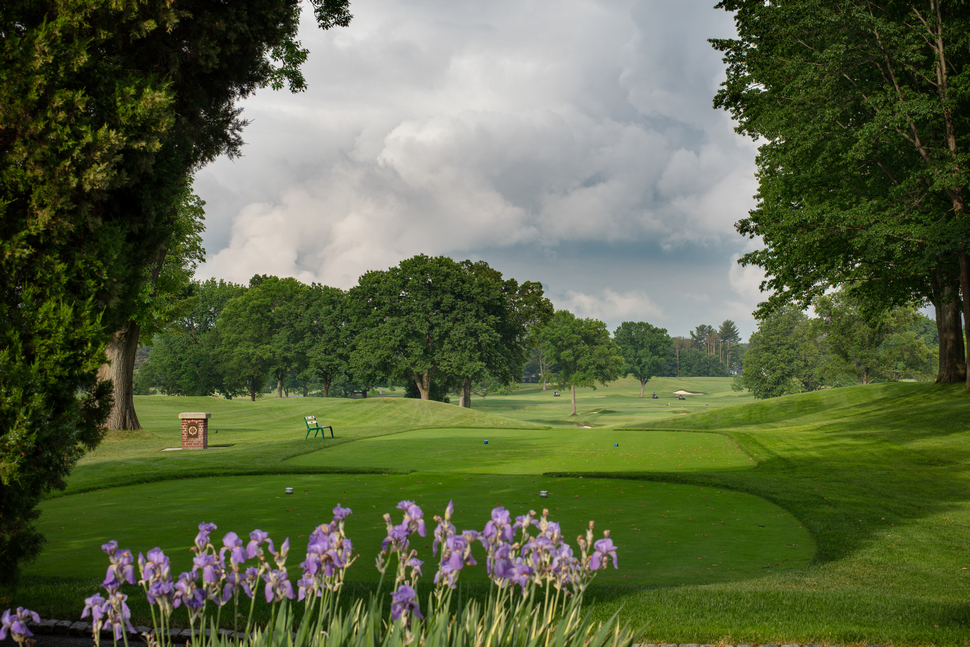 In straightforward terms - how would you define the Donald Ross design philosophy?
Jeff Mingay: Ross focused on function, play-ability and creating distinctive layouts. For the most part, his courses tend to drain effectively and can be maintained in an efficient, economic manner. They're also enjoyed by golfers of all abilities.
Better players are adequately challenged while everyone else is provided enough latitude to get around relatively unscathed. This is the ideal in golf course architecture. Ross was also really good at celebrating the inherent nature of individual sites. Take Pinehurst, Seminole and Oakland Hills-South for example. They're all different.
Richard Mandell: In his description of Pinehurst No. 2 in preparation for the 1936 PGA Championship, as it relates to our discussion centering around Oak Hill's PGA Championship, Ross summarizes what he sees the function of a championship course:
"To present competitors with a variety of problems that will test every type of shot a golfer of championship ability should be qualified to play. Thus, it should call for long and accurate tee shots, accurate iron play, precise handling of the short game, and consistent putting. All these abilities should be called for in a proportion that will not permit excellence in any one department of the game to too largely offset deficiencies in another."
Ross believed "A properly designed course can take care of every class of golfer." This is something I follow in all of my work but get pushback from the better players and those who design strictly for championship golf. Obviously, Ross thought otherwise. He firmly believed that "The ideal course is one that presents a test of golf for the everyday golfer and the first-class player."
Personally, what speaks out more than anything else is his "aim is to lay out an alternate route on practically every hole."
Ron Forse: Superbly-balanced in every way. Strategies, functionality, variety, reward of good-play and penalty, artistry. Just always a complete product in every aspect. Tasteful and enjoyable. Almost intangible qualities.
Tyler Rae: Use the land to route the golf course. Wide fairways with many options off the tee and many angles into well defended greens. Open approaches for the most part so the duffer could reach the green while having unique green shapes (no eggs shapes or circles!) so the angles in to the green mattered.
Mark Mungeam: Strategic golf that fits the lay of the land with simple, easily maintained features.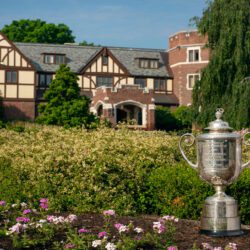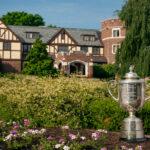 ***
The Participants
Richard Mandell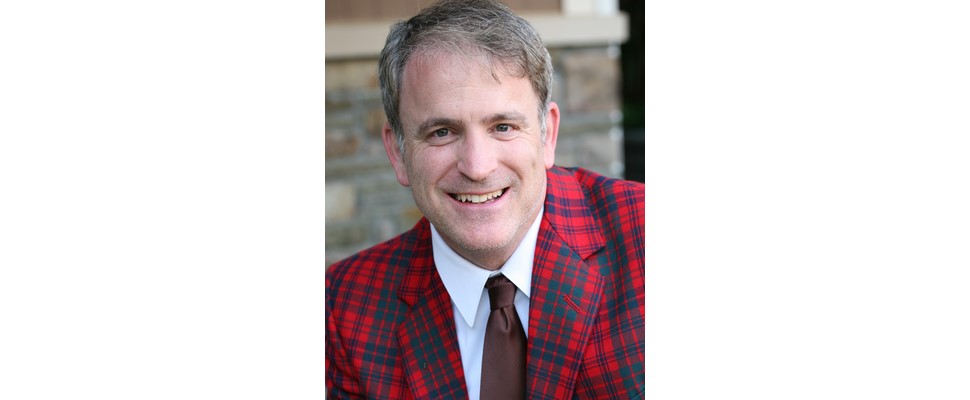 Richard Mandell Golf Architecture is located in Pinehurst, North Carolina and has won awards spanning four decades. Richard Mandell, ASGCA, has designed, renovated, or restored more than seventy-five golf courses since 1992 in nineteen states and China.

He has worked on twelve different Donald Ross courses and some of the most iconic municipal facilities in the United States from Minnesota to Colorado to Florida. He recently released his fourth book, Principles of Golf Architecture.
Ron Forse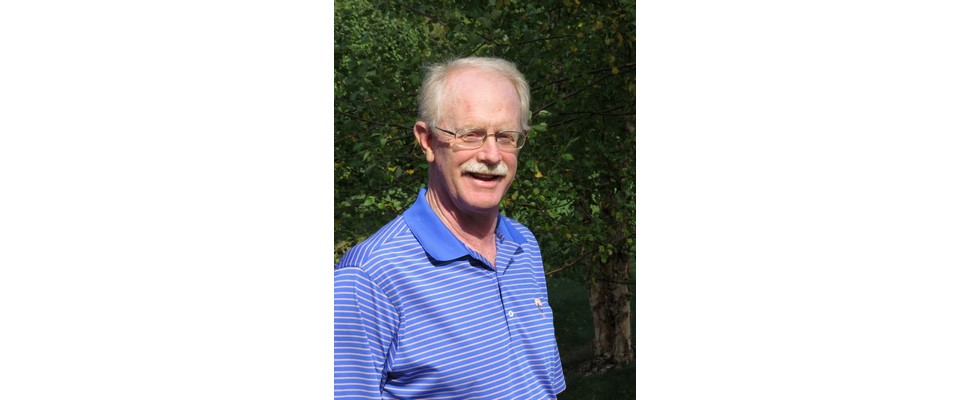 Raised in New Jersey with a Landscape Architecture degree from West Virginia University. Began architectural efforts in 1989 with Pennsylvania office and another in Florida. Working actively coast to coast and has renovated / restored 55 Donald Ross courses, two of which Golf Magazine named renovation of the year, Omni Bedford Springs Resort & CC and CC of Buffalo.

His 2014 involvement at Davenport County Club in Iowa is now rated in Golf Magazine's Top-100 in the USA at number 95. Has membership pending with ASGCA. Member of Ross Society, Tillinghast Association, Raynor Society and the National Trust for Historic Preservation.
Tyler Rae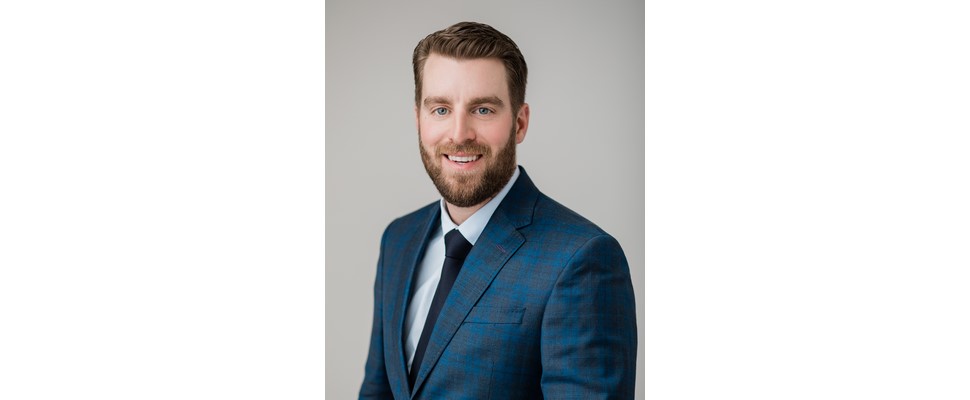 A University of Kentucky graduate of Landscape Architecture, Rae has been immersed in the game of golf and its playing fields since a very young age. Prior to operating his firm, he worked with noted architect and Golden Age restoration expert Ron Prichard for eight years, in the design office with architect Keith Foster for three years as well as out in the field with Coore & Crenshaw. Rae also ran and shaped multi-million-dollar projects in the dirt for an International Golf Course builder for four years.
Learning how courses come to life in the field. During that span, he built courses and restored older courses for designers such as Tom Doak, Bruce Hepner, Robert Trent Jones, Jr., Rees Jones, Tom Fazio, John Fought and past Augusta National Superintendent Billy Fuller.

To date, he has played 98 of the top 100 courses in the world and all of the top 100 courses in the United States. Rae is a panelist for Golf Magazine and has visited over 2,000 courses globally and keeps a documented drawing and photo library of them in his office.
Mark Mungeam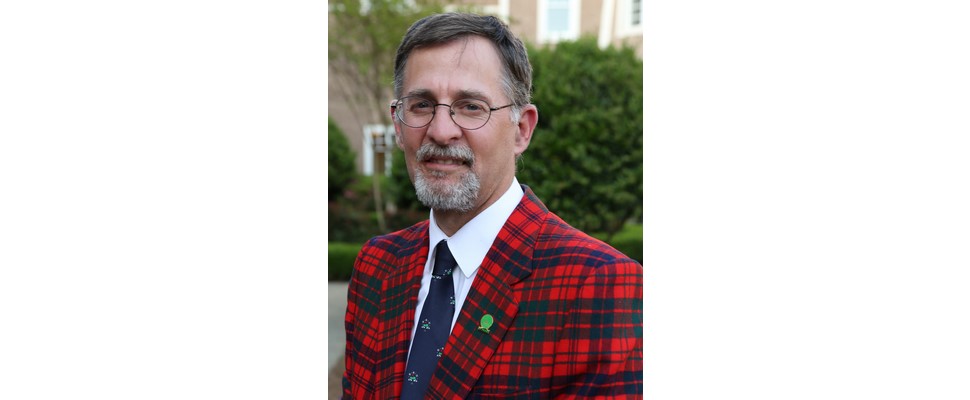 The ASGCA member is the 61-year-old owner of MUNGEAM GOLF DESIGN, Inc. based in Douglas, MA. Mungeam was the architect responsible for the renovation of Olympia Fields Country Club (North) in preparation for the 2003 U.S. Open and the 2015 U.S. Men's Amateur Championships.

Current projects include the restoration/renovation of both Donald Ross designed City of Boston courses (George Wright and Franklin Park); former renovations to the historic Ross designed Shennecossett Golf Course in Groton, CT and development of a master plan for The Country Club's neighbor, Brookline Golf Course.
Jeff Mingay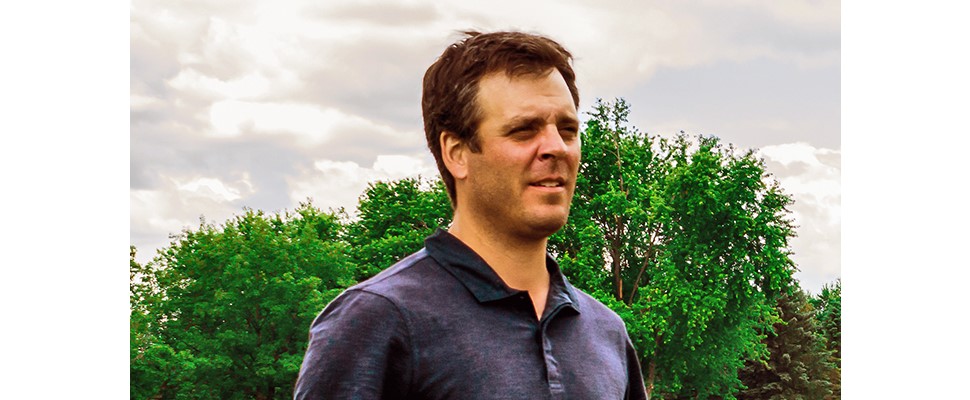 Based in Toronto and started his career in golf course design and construction two decades ago working with fellow Canadian golf architect Rod Whitman.
Mingay, 49, has led restorative-based renovation projects at a number of historic courses throughout Canada and the United States over the past decade, including the Victoria Golf Club in British Columbia, Cutten Fields near Toronto, Seattle's Inglewood Golf Club and the Minneapolis Golf Club.