Cameron Smith insists he does not have a point to prove as he returns to defend the Open title he won just weeks before defecting to LIV Golf last year.
The Australian was well on his way to becoming world number one when he saw off Rory McIlroy in the final round at St Andrews to win his first major, but rumours were already circulating about a potential switch of tours.
He dodged the question in his winner's press conference but less than six weeks later he had signed up with LIV and left the PGA Tour behind.
Smith has had top-10 finishes in two of the three majors this year but defending his title brings with it another level of pressure and he was asked whether returning to play in front of British crowds as a LIV golfer made any difference.
"I don't think so. I don't think there's any added motivation there," said the 29-year-old, who has won twice on the LIV Tour, most less than a fortnight ago in the London event at the Centurion Club.
"I think we're all here to win the Claret Jug and basically any one of these guys, if they have their week this week, is going to walk away with it.
"I think LIV aside, I'm determined to try my best every week and just try and be a better golfer than I was last week."
So had a life-changing 12 months as a major champion and major player on the LIV scene changed him in any way?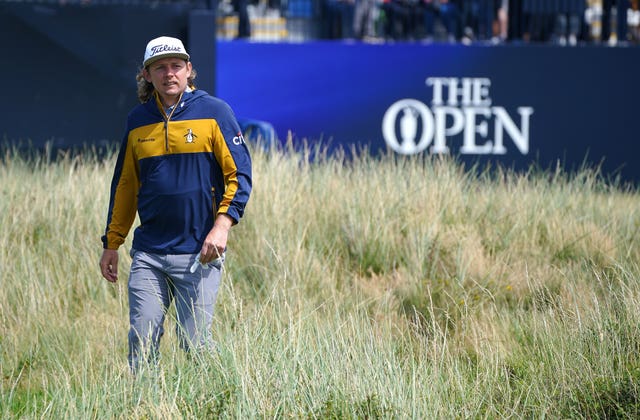 "I think the person is the same. I think my old boy would give me a clip around the ears if I was any different," he added.
"I think as a golfer, I think I'm actually a better golfer now than what I was last year.
"I've never tried too much to worry about what people thought of me and I think LIV was really well received in Australia.
"They were probably the two most important things to me. I think when I went down to Australia to play the PGA and the Open, at the end of the year there was no public kind of uproar of me switching tours.
"They were just happy to see me there playing golf. That was awesome."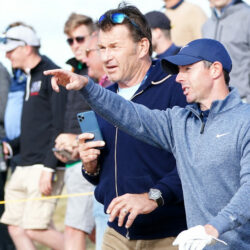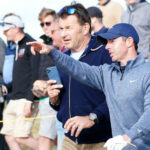 Smith was famously less happy with the line of questioning in his press conference a year ago in his moment of triumph.
However, he takes a more rounded view of what happened, being able to look back at events.
"I think it was frustrating at the time, just given the circumstance, but then I guess looking back on it, it's just a guy just trying to do his job and asked a question that everyone really wanted to know," he said.
"I don't have any hard feelings towards anyone there at all."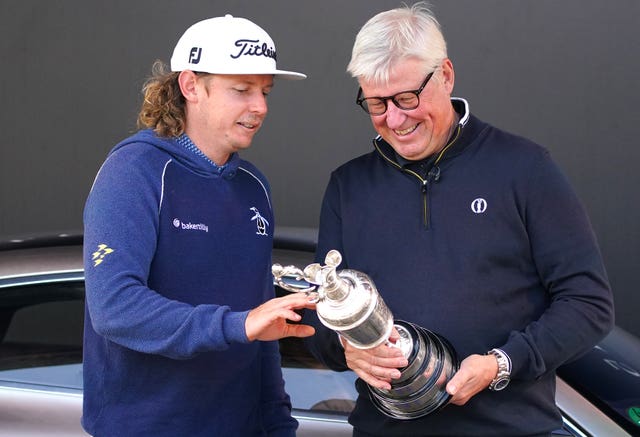 His feelings on handing back the Claret Jug at Royal Liverpool were markedly different, however, as he got unexpectedly emotional handing back the trophy to R&A chief executive Martin Slumbers at Hoylake.
"I just had to hand back the trophy there. I thought I was going to do all right but I was actually holding back from tears," he said.
"A bit of a moment, I guess, that crept up on me. It wasn't hard to hand it back, I wasn't like not letting it go, but it was just a bit of a moment that I guess you don't think about and then all of a sudden it's there."