Playing golf at the elite level has always been a skill that has attracted attention. But, demonstrating a keen fashion sense when doing so has meant a corresponding jump too on the eyeball front.
Professional golfers soon realized drawing attention to themselves meant more than simply golfing your ball. Players understood being outdoors for four or more hours meant constant awareness on every aspect of their participation.
Styles in golf clothing have evolved over the years. In the 1920s the inclusion of a tie when playing was de rigueur. Long sleeve shirts were also common even if outside temperatures soared.
Clothing companies soon realized the commercial value in having products they produce seen by large groupings of people. This was particularly so when television entered the picture literally and more people were watching the key players compete.
***
Golf's big three in the 1960s -- Arnold Palmer, Jack Nicklaus and Gary Player -- used the reach of television in parlaying superb golf talent with marketing aplomb in showcasing their own personal clothing styles.
Palmer incorporated the multi-color umbrella as his brand identity. Nicklaus went from being called "Fat Jack" to the "Golden Bear" in shedding weight and letting his hair grow-out and then added an array of colors to his golf wardrobe. Player personified the all-black look and adopted the moniker "The Black Knight."
***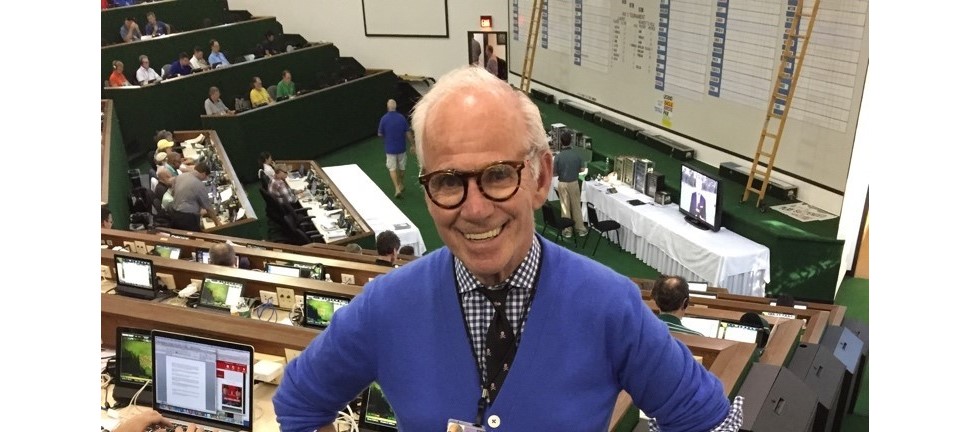 In today's modern professional game nearly every available clothing space is occupied by one type of company or the other. In many ways golfers have become walking billboards hyping whatever product or service is interested in securing their available body space.
Modern golfers have also become more athletic -- slimmer torsos permitting the broadest range of clothing styles. Even in inclement weather, the world's best players are determined to showcase a connectedness that personifies a winning presence.
Much of the past media coverage of golf's top players centered solely around performance on the course. However, one specific writer made it a point to add a greater understanding in highlighting the dos and don'ts tied to fashion.
Marty Hackel, former fashion editor for Golf Digest, added a rich depth of expertise linking how performance on the course and fashion can smartly intersect with one another.
Marty's keen eye played a major role in identifying the best 18 players outlined below. The players were identified through two specific eras -- modern from 1960 to current times and early from pre-1960.
***
# 18 - Chi Chi Rodriguez
Puerto Rico, USA
Modern Era
The native of Puerto Rico grew up in abject poverty but his determination to succeed was a guiding force for himself and his penchant to give back to those from his country.
Rodriguez often wore colorful sun hats matched with specially produced floral pattern shirts.
When Rodriguez would make birdie on a hole, he would do a small dance and cover the hole with his hat to prevent the birdie from escaping.
USGA Golf Museum spotlight! 👀

The #LAAC2023 presents a fitting time to highlight the success of legendary Puerto Rican golfer Chi Chi Rodriguez.

The 1989 Bob Jones Award recipient is celebrated for his tremendous impact on the game and beyond. pic.twitter.com/NcuckBYtGX

— USGA (@USGA) January 13, 2023
# 17 - Seve Ballesteros
Spain
Modern Era
The Spaniard combined matador dashing good looks with a swashbuckling approach on the course. The fashion style preferred was always well-coordinated and stylishly matched.
Ballesteros opened the floodgates for other top players from Europe to showcase an array of colors via form-fitting clothes. Most notably seen in Ryder Cup play against the USA where Ballesteros was the leading figure.
Consistently classy was the order of the day for the former number one player and five-time major winner.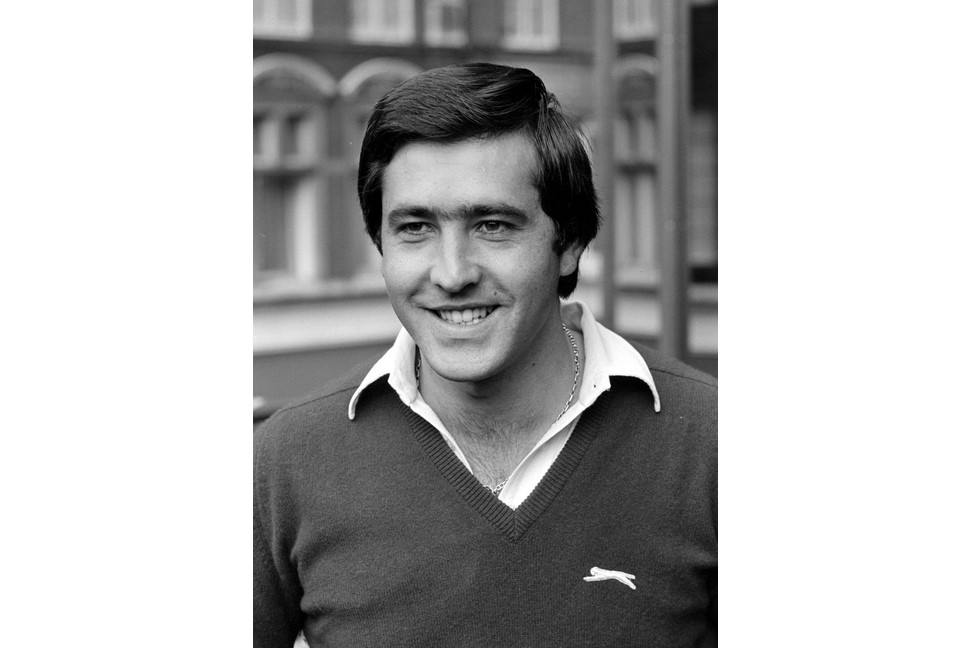 # 16 - Tom Watson
USA
Modern Era
A self-described traditionalist, the 8-time major champion personified classical golf fashion and showcased this through his long-time involvement with Ralph Lauren Polo.
His apparel presentation on the golf course became even more noted during his competitive years on the Champions Tour.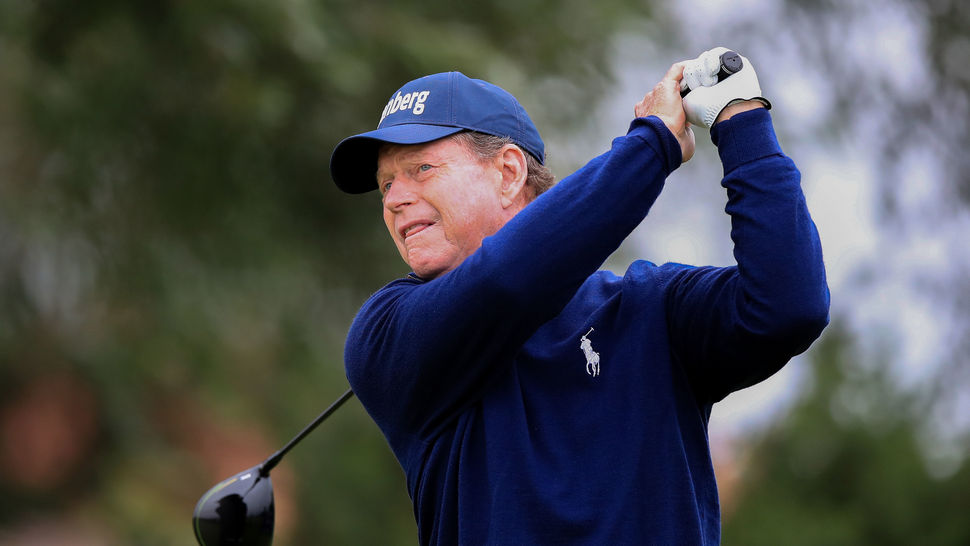 #15 - Tony Finau
USA
Modern Era
The rising star on the PGA TOUR presents a powerful athletic image on his 6'4" frame.
Beyond his gifted prowess on the course, he has also shown a desire to express himself in terms of the clothes he wears when playing.
"Tony dresses with effervescence. He' not afraid of using color with his outfits," says Hackel.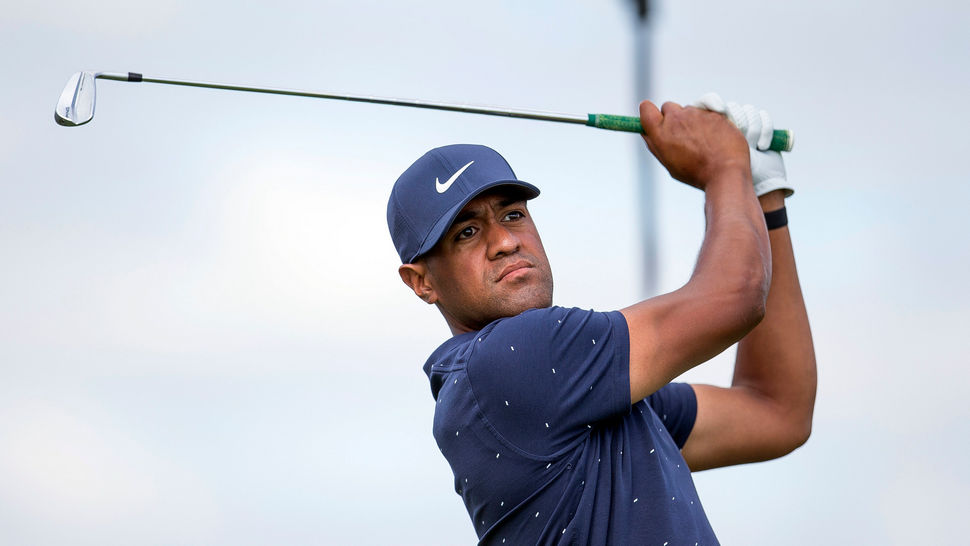 # 14 - Sam Ryder
USA
Modern Era
The 33-year-old has been making strides up leaderboards on the PGA TOUR and his wherewithal to be noticed includes a keen fashion sense.
"The modern stylist can make joggers look good," says Hackel. "The perfect shape to model any clothing dimension."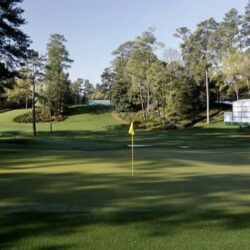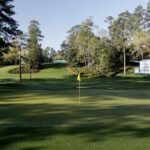 # 13- Arnold Palmer
USA
Modern Era
The King took the throne with a dashing charismatic golf game.
Arnie's clothing style early on in his career matched up similarly to that of Hogan. Banded sleeve polo shirts showed his athletic physique and included stylish trousers with golf shoes polished to the max.
Palmer, like Ben Hogan, even looked good with a cigarette dangling from his lips while competing.
"Arnold Palmer went to bed with charisma and woke up the next day with even more." - Sam Snead pic.twitter.com/ZnNdxSBVRn

— Golf Channel (@GolfChannel) March 18, 2018
# 12 - Steve Elkington
Australia
Modern Era
The Aussie admired for his beautiful consistent swing was also in sync with his high sense of fashion style.
In some ways a throwback to the time of Ben Hogan and Tommy Bolt in which elegance and masculinity are woven seamlessly together.
A keen expertise in knowing quality and how to make great golf shoes shine.
Looked and played the part to perfection.
Young Steve Elkington's golf swing. A truly aspirational, next level move.

Always loved how stable he kept his body as he rotated. Made it look effortless. pic.twitter.com/M9DtMUhrd7

— LKD (@LukeKerrDineen) August 2, 2022
# 11 - Tiger Woods
USA
Modern Era
The long-time number one player in the world, Woods smartly matched a range of clothing styles. Nike was Tiger's long-time sponsor and the mock shirt became a common element in his wardrobe and broke down self-imposed club barriers preventing men from wearing non-collared shorts.
During his peak years the 15-time major champion was a constant presence on television. Worldwide recognition provided a platform unsurpassed by any other athlete.
His final round wearing of red shirt and black pants became his calling card. "Mr. red and black, enough said," says Hackel.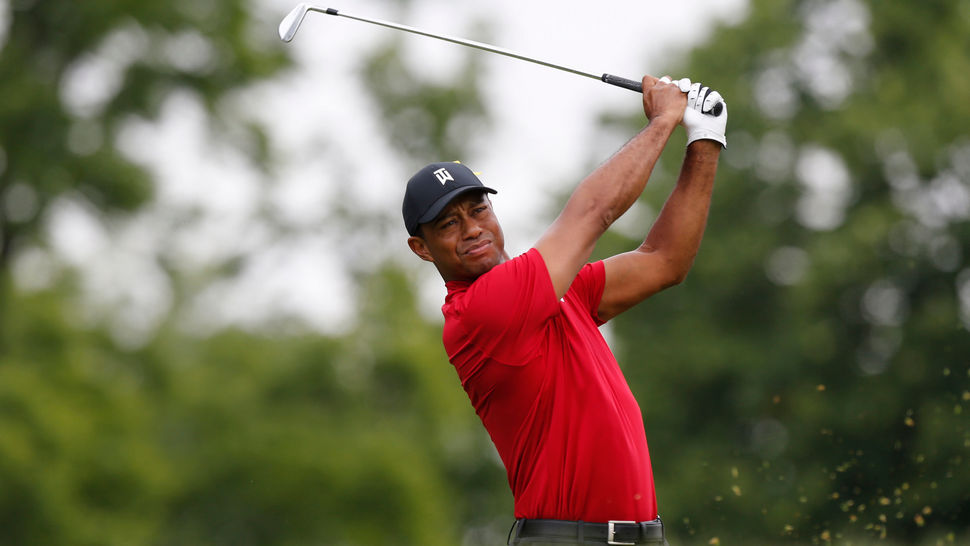 # 10 - Ryo Ishikawa
Japan
Modern Era
The Asian influence on professional golf has rapidly expanded in recent years, both from a competitive side and fashion influence. The 31-year-old star from Japan continues to play a role in such matters.
Ishikawa caught the attention of American golf fans at the 2010 U.S. Open. Wearing a bright bubblegum pink outfit, he played under-par on the first and was tied for second after the second day, before falling back over the weekend.
"Ryo thinks about the total outfit, all the components," says Hackel.
And this guy is also in contention following a 68. Ryo Ishikawa is on a -2 total. Expect huge crowds tomorrow. pic.twitter.com/B9rdFOy8to

— Asian Tour (@asiantourgolf) September 26, 2015
# 9 - Payne Stewart
USA
Modern Era
A throwback style combining knickerbockers and a Scottish cap along with a commercial tie with the National Football League in which Stewart would wear the color of the home town football team in alignment with the host city for that week's PGA TOUR event.
Unquestionably, marketing magic in full force.
Stewart realized that separating himself from a performance and clothing connection would be the perfect vehicle in breaking free of the sameness that too often cluttered the competitive landscape.
Payne brought to bear self-confidence with a desire to resonate on a number of levels with avid golfers and those just getting interested in the game.
"A bad attitude is worse than a bad swing." - Payne Stewart#WednesdayWisdom pic.twitter.com/PtHz27qkzA

— USGA (@USGA) October 25, 2017