# 8 - Gene Sarazen
USA
Early Era
The Squire was keen to dress the part in concert with an exceptional golf game.
Standing just 5'5', the New Yorker would often wear knickerbockers when competing and throughout his entire life the seven-time major winner understood the importance in making statements with his game and clothing.
Competing against his main professional rival Walter Hagen, Sarazen was quick to be seen as The Haig's rival on all fronts.
Sarazen passed away at 97 in 1999 and was the bridge between golf generations and consistently personified the linkage in playing good and looking good when doing it.
In 1932, #TheOpen was held at the @Princesgolfclub for the first & last time. The legend, Gene Sarazen, set a scoring record for the Championship by shooting a 283. He used the newly invented sand wedge during his round. It was the 5th major win of his career. #golf #history pic.twitter.com/DGFlWNfIj0

— Shanking Shots Historical Society (@ShankingShots) July 21, 2022
# 7 - Bobby Jones
USA
Early Era
During the Golden Age of Sports in the 1920s it was Bobby Jones who was the leading golfer of the day.
On the golf course Jones showcased a formal side wearing a tie in concert with a long-sleeved shirt.
His good looks were on par with any leading actor in Hollywood and the combination of a superlative golf game worked in total unison with his overall style of dress.
"Golf is a game that is played on a five-inch course - the distance between your ears."

-Bobby Jones pic.twitter.com/GLOVrIFCYa

— PGA TOUR (@PGATOUR) November 28, 2016
# 6 - Ian Poulter
England
Modern Era
The Englishman has always been resolute in demonstrating dexterity with his clubs and the clothes he wears.
The 47-year-old has created a lifestyle that works in unison with all his interests.
Says Hackel, "Understands clothing from fabric and design in presentation. Ian has confidence in how he puts the pieces together."
# 5 - Walter Hagen
USA
Early Era
The ultra-groomed bon vivant. In the 1920s Hagen exuded a swagger carefully cultivated. Professional golfers for the most part were seen as interlopers in a golfing world where elite amateurs received star billing.
Hagen, like other professionals at the time, was often denied access to the clubhouse and forced to deal with snubs conveying second level status.
The 11-time major winner opted for a far different approach upending the status quo. Often arriving at a golf club inside a chauffeured limousine with a stunning woman accompanying him, Hagen made it a point to showcase a style that transformed the nature of what it meant to be a professional golfer.
One capable of winning the most prestigious titles and matching it in unison with a confident clothing style that often found him ahead of his opponents before a single tee shot had been played.
Walter Hagen had a "roaring 1920s" during his career. He won 31 of his 45 victories during that time; nine were major victories. His 45 victories tie him for 8th on the all time win list with #PhilMickelson. pic.twitter.com/zJti8eRrIc

— Shanking Shots Historical Society (@ShankingShots) October 10, 2022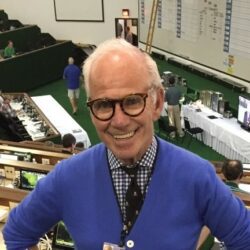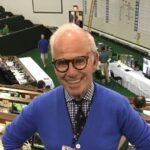 # 4 - Adam Scott
Australia
Modern Era
The Aussie has captivated golf fans for one of the most respected golf swings in modern golf. His form on the course is equally matched with a clothing sense that never looks out of place.
Scott's outward appearance always synchronizes all elements with a golf game that has kept him consistently near the top of leaderboards for well over 20 years in professional golf.
"Looks good in anything and everything," says Hackel.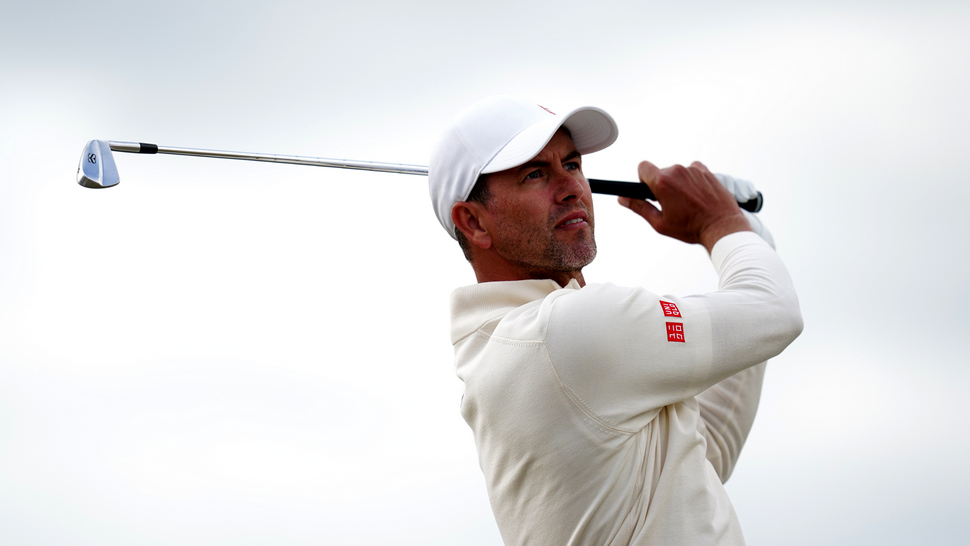 # 3 - Keith Mitchell
USA
Modern Era
The 31-year-old has been a steady presence on leaderboards on the PGA TOUR this year.
Ranked 44th in the world, Mitchell is often referred as to as "Mr. Cashmere."
One of the few players who often dons a visor when playing, Mitchell favors natural fibers for his appearances.
Hackel adds, "Always 100% cotton, 100% wool and never polyester. Always gets each element just right."
Keith Mitchell has 49 putts through 36 holes 👏

It's the first time he's had less than 50 putts through 36 holes at any TOUR event.

He's 1 shot back @TheGenesisInv. pic.twitter.com/AUR9EP2VJi

— PGA TOUR (@PGATOUR) February 18, 2023
# 2 - Ben Hogan
USA
Early Era
The Texan was part of the next generation of golf stars that dominated the sport starting at the end of World War II and stretching to 1960.
Hogan's attire was always tidy and highly presentable. Often with a crisp white polo shirt, creased beige pants and supplemented by jet black golf shoes that shined better than any Marine Corps boots.
The Hogan mystique was memorialized with exquisite photos taken by photographer Jules Alexander prior to the start of the 1959 U.S. Open at Winged Foot. The Hogan "look" was front and center.
Often replicated by others but never outshining the original.
Ben Hogan and Arnold Palmer at The Masters, 1966. pic.twitter.com/Aa5zLE01Xn

— Golf Digest (@GolfDigest) April 4, 2023
# 1 - Jimmy Demaret
USA
Early Era
The colorful Texan brought to life a clothing style that went full bore into color and expressive attire. The wardrobe was unafraid to go beyond the drab and predictable.
Demaret's self-promotion included a range of talents in being a first-rate comedian and singer.
The three-time Masters champion was an equal force on the competitive side and paved the way for what future players demonstrated when performing.
Without question, Demaret's confidence extended in all directions intersecting high quality golf with an equal element of impactful flamboyance.