The term "hidden gem" is a cliche, of course, and in a world where word of mouth is no longer the fastest medium of news, nowhere stays hidden for long. But while Ireland, the Emerald Isle, was for a long time a playground in the shadow of Scotland's heritage, these days it is a central target for the discerning golf traveller, second only to those Caledonian links upon which the game was formed.
And, just as St Andrews and the Ayrshire coast dominate itineraries north of the border, in Ireland a few venues are globally recognised. Tournament venues like The European and K Club sit alongside revered tracks such as Portmarnock and Lahinch, and as a quarter of the world's true linksland courses sit around the perimeter of this lush green paradise, there is no shortage of enthusiasm for coastal golf.
But like most things, when you look a bit deeper other themes emerge, and in a recent exploration of the Hidden Heartlands, a rich seam of alternative splendour emerged. One that retains everything that makes Ireland such a compelling prospect - the effortless warmth of the locals; a natural flair for hospitality - but with less of the hustle and bustle of the headline destinations.
Upon arrival, as one swings into the flowing driveway of Glasson Lakehouse in County Westmeath, there is a sense of calm that envelopes you. Beside the stunning final holes of the Christy O'Connor Jr-designed golf course sits a luxury hotel that grew out of an 18th century period home, and under this vast sky some feeling of escape is immediate.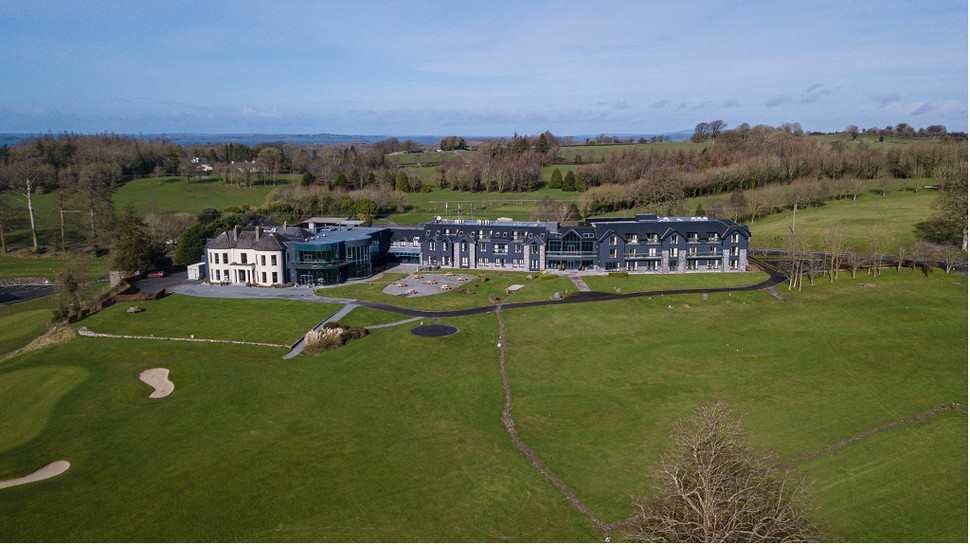 Less than two hours' drive from Dublin Airport, Glasson has become a notable venue for both reflective retreats and picturesque weddings, and in its subtle blend of modern style and classic architecture, the building itself reflects this feeling of peacefulness - a 65 bedroom, self-contained sanctuary in which to restore life's balance.
Through the warm smiles of the smiling reception staff - "you're very welcome" is not simply some tagline, but a genuine delight in sharing the wonders of Glasson - and in the decor of the rooms, an immediate sense of being made to feel at home exists. Beside the vinyl record player - a gorgeous touch, and the few long players in each room stimulate much discussion over lunch - is everything you need to take it easy and nothing more, and when you lift your gaze to the serene waters of Lough Ree beyond, it becomes easy to see why this particular hidden gem has become a firm favourite for those "in the know", a repeat destination.
But the golf course awaits, and so, fuelled with a steaming espresso from timber-clad Bonnie's Restaurant on the ground floor, we head up into the hills above the hotel, and start to explore. The course is dry and firm, and the routing winds up through rolling fields until the 13th, when we cross back over the Glasson road on which we first approached.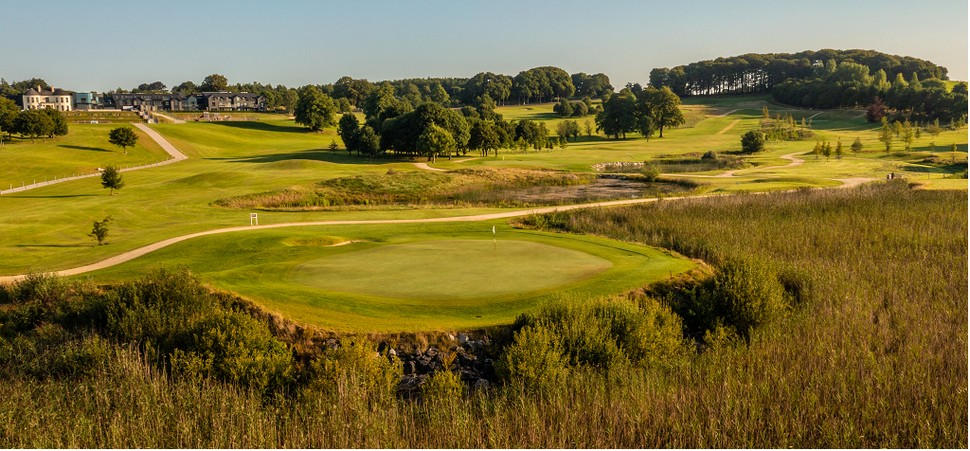 The design is cunning and enjoyable - a course with many appealing strokes to play - and we marvel at the putting surfaces this early in the season, and between shots stare spellbound at the views, in all directions. Approaching the horizon green at the short 3rd, Hare Island and Inchmore glimmer in the early season sunlight, the odd boat sailing across towards County Roscommon. An overall sense of spaciousness is reflected in the course, too - wide open fairways with thoughtful hazards to keep us honest. But it is in the last six holes, which play in the shadows of the hotel, that the golf at Glasson bares its teeth.
A recent renovation has borne fruit in a thrilling finish, and as the 18th climbs away from the humming reedbeds of the marina towards the hotel, the thought of a delicious refreshment on the trestle tables of an idyllic patio provides motivation for one final effort.
Tom's Fish & Tackle Bar, Glasson's in-house, authentic Irish parlour is the ideal spot for a pre-lunch tipple, stocked with local favourites including creamy Guinness. And in the timber-clad Bonnie's restaurant, the ever-smiling staff serve up a feast that will reward all exploits, golfing and otherwise. Again, the menu is a mix of classic and innovative, and it is this willingness to both celebrate tradition while exploring new avenues that seems to set this hotel apart.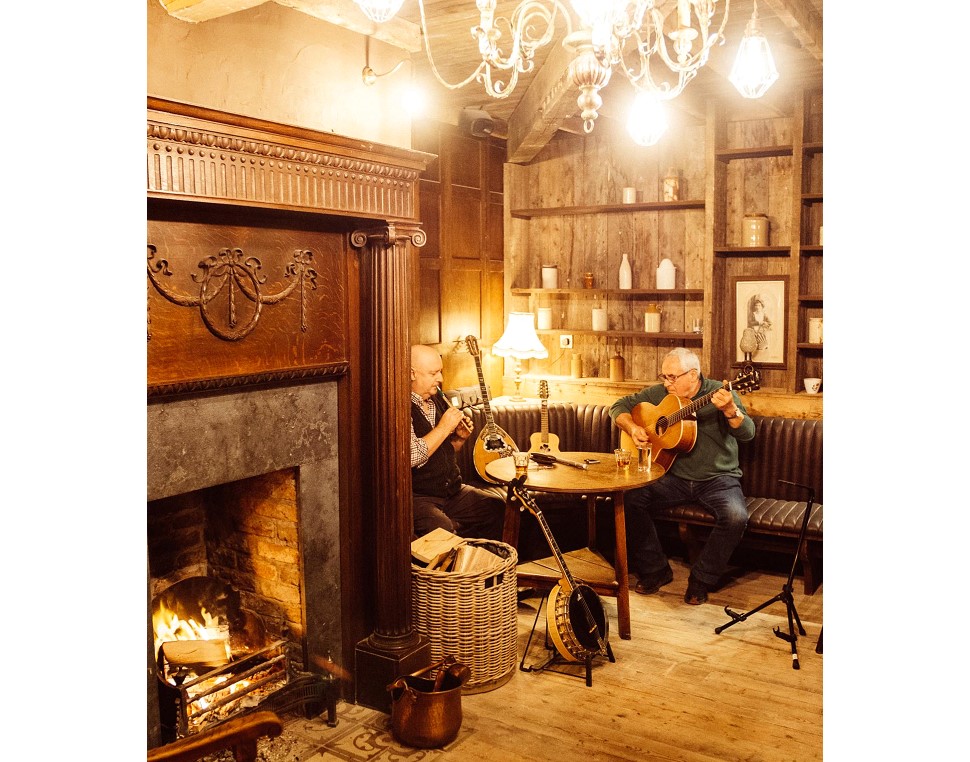 There is so much for all the family to explore here beyond the golf and the catering - fishing, birdwatching, cycling, messing about on the lake - but for the guest in need of a simple reset, the tranquillity all around is precious.
After a sumptuous breakfast, day two involves a diversion from golf, and on arrival at historic Birr Castle Demesne, another example of Ireland's warm welcome awaits. Gráinne O'Malley, the General Manager, leads us on an hour's tour of the invention galleries and the outstanding sculptured gardens, but such is the wealth of Birr Castle's unique blend of science and nature that whole days could be well spent exploring it, and some 400 years of history.
Alongside the historic achievements of the Parsons family - which include the development of the steam turbine, the Great Leviathan Telescope (the largest in the world for fully seven decades), and a lunar heat machine, a device that predicted the temperature on the surface of the moon long before Neil Armstrong confirmed its accuracy in a letter that is preserved alongside it - there are also delightful forest walks and wildlife trails in 120 acres of the estate, plus Ireland's highest tree house, from which the laughter of children provides a soundtrack.
When it is time for a rest, one can savour coffee and cake in warm sunlight outside the Courtyard Cafe, and source mementoes from a charming site shop, which stocks a range of books and gifts celebrating the extraordinary legacy of several generations of Birr Castle's inhabitants. As a place to while away idle days with all the family, this is hard to beat.
A short drive away, Portumna Golf Club is one of Ireland's oldest courses, founded in 1913 on farming land where the mighty River Shannon meets Lough Derg near the eastern edge of County Galway. As befits a course of this pedigree, Portumna has long been recognised as one of Ireland's finest parkland layouts, whose charming routing flows through the local pine forest, and it has been consistently ranked the best course in the province of Connacht. But, as Director of Golf David Byrnes explains over yet another tremendous Irish lunch, the club is embracing both its pedigree and potential with some significant investment plans for the future.
Alongside some course improvements, including a couple of green re-designs and an upgrade of turf machinery and presentation, the club is committed to an overhaul of the clubhouse facilities that will better serve the existing and future memberships and an increasing flow of visitors, for whom his excellent staff provide such a delightful first impression. Gazing out of the vast windows across the newly shaped 18th green, it is a mouth-watering landscape through which to plot another afternoon's entertainment.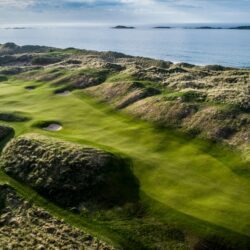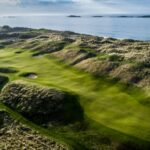 And four hours later, as we gather in the bar, there are nothing but smiles among us. Portumna's holes sweep through the lush green turf of this land; each hole a distinct challenge but coherent with an overall sense of fairness. The greens are superb in both condition and construction, the ball rolling true over significant contours, but in order to get there in the first place, the player must carefully plot their own route. Clever bunkers add strategic and visual value to the golfing experience, and the course - which would have hosted a great deal of matchplay golf in earlier years - seems to build towards a crescendo as our appetites start to return late in the back nine.
The long 17th is generally regarded as the course's signature hole, the calm waters of the lake that lines its right side a constant but beautiful threat, but, splendid though it is, it feels wrong to focus only on that memorable episode, for taken as a whole, a key theme of Portumna's charm is surely consistency. It offers a great variety of holes - short and long, shy and confident, hard and (in theory) easy - and while the finish is particularly strong, it is as difficult to identify a standout hole as it is to pick a weakness on the course.
But, as we gaze back out at the sun setting over the horizon, it occurs to me that the 178 yard finale, whose green is perched alongside us and which offers no straight putts, is a fitting end to a fine test of golf. Whilst devouring another hearty meal, we watch a few more groups hole out and shake hands, and in their expressions are confirmations of what we as tourists all felt walking off towards the comfort of this 19th - that this is the sort of course one might wish to play again, and again, and again. Portumna may have an illustrious past, but with the investment and ambition that is evident at the club, this will be matched by an equally prosperous future, for it is far too good a track to remain under any sort of radar.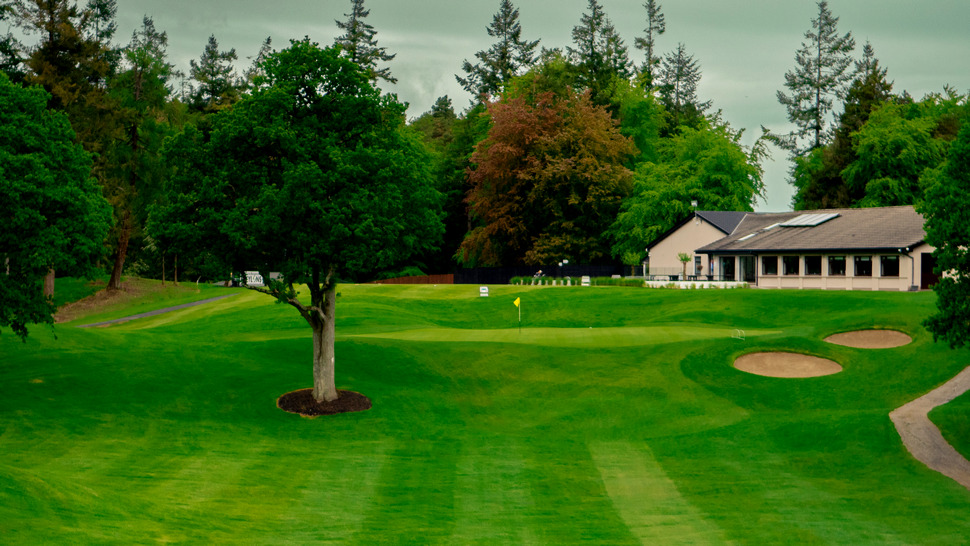 No trip to these Hidden Heartlands should fail to include a visit to Athlone, in which awaits Sean's Bar. Behind a modest frontage lies a thriving local hub, which purports to date from a staggering 900 A.D., and therefore lays claim to be "The Oldest Pub in Ireland". One of our party quite rightly observes that such an assertion is likely to also be found in other parts of this land of myth and legend, but as it turns out, the current owner can be found pulling creamy pints next to a certificate that verifies this extraordinary detail, confirmation coming from the only source it possibly could round here - the Guinness Book of Records.
For centuries, these ancient benches have provided a perch for locals and tourists alike, to gaze at the relics on these "wattle & wicker" walls - first built in the dark ages - and listen to the live music that invariably plays from the front corner of this time capsule. And Ireland has spun its spell on us once again.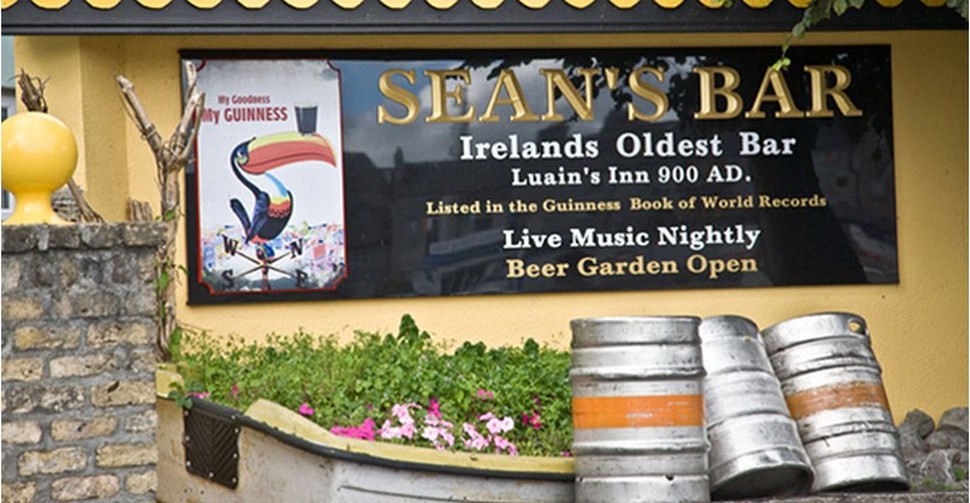 Wednesday morning marks the last day of this trip, and after another ample breakfast, we bid a reluctant farewell to the stylish comfort of Glasson Lakehouse, and head back into County Offaly, to arrive at Esker Hills Golf Club. Set in the shadow of the Slieve Bloom Mountains, the course only opened in the late nineties, yet such is the quality of the terrain through which it moves that it feels as if it might always have been here, waiting to be discovered.
Like the course at Glasson, Christy O'Connor Jr was responsible for a routing that flows through a rolling landscape, with some inspired green sites and holes to match the spectacular and remote surroundings. The turf is strong and firm, and it has more of a linksy feel about it, even in April, than almost every other inland course. Hole after hole asks questions of the golfer, and it is hard to imagine how puzzling the challenge of routing the course must have been, as elevation changes are a feature of almost every one of its 6,619 yards. The designer talked of "plotting the course through nature's own sand-hills and valleys", and this still rings true, for it feels like a collaboration between man and mother nature.
But while the drives are mouth-watering, and the greens often elusive, an overriding sense of fairness accompanies you through the rollercoaster of this marvellous golfing adventure. By the time the ground climbs towards the final green, perched atop another wild slope, you will feel in your legs the effect of this inspired creation, just as you'll hold in your mind some memory of an exhilaration that lingers; a rediscovered sense of how much fun golf can be.
Few courses leave behind such a strong imprint of physical challenge and this sense of wonder, borne of the imagination required to golf in such a place, and as we shake hands and head towards the sociable hub that is the club reception, I am reminded of the likes of Parkstone, and perhaps Pennard in the mix of fine architecture and rolling topography.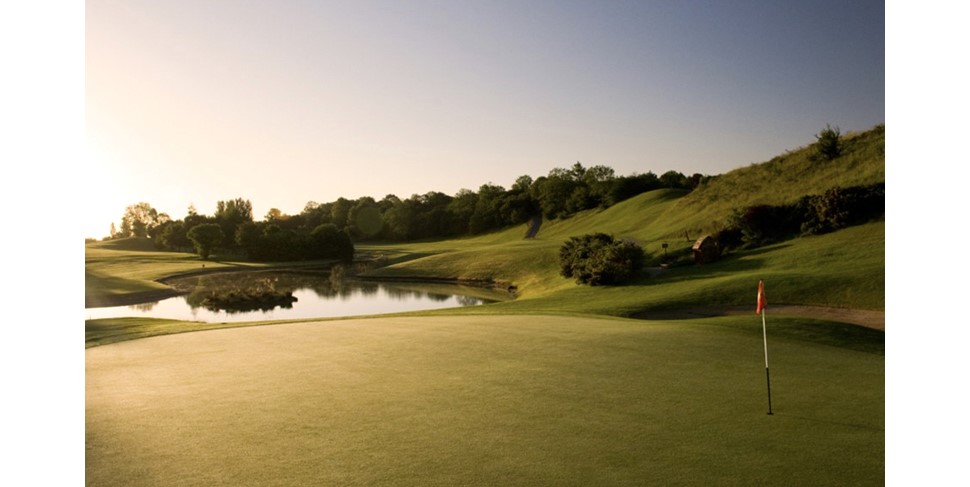 It is no wonder that the short game of Esker Hills' great local hero, Shane Lowry - the first amateur to win the Irish Open and the winner of the 2019 Open Championship at Royal Portrush - is so strong, for to play and compete here as he has since a very young age, tight control around the greens is essential. His story is rightly a large part of Esker Hills' narrative, but it is clear that playing golf here paid handsome dividends to his game, too.
We drain our post-match refreshments - Guinness, of course - and head for the final pitstop of this all-too-brief sojourn into the Hidden Heartlands of the centre of Ireland. For our efforts strolling among the peaks and troughs of Esker Hills are to be rewarded with one final example of that famous Irish hospitality, in The Old Warehouse in Tullamore, a fine dining experience in a converted whiskey distillery, a venture that Shane Lowry himself is involved with.
Alongside three copper stills that have been inside this building since the 1800's - perched alongside the Grand Canal that took Tullamore Dew whiskey all around the world - guests can sample the varied delights of a menu that combines popular classics with the fine touches of modern European cuisine. The industrial heritage of this old site is retained in the steel beams and ancient timbers, complimented by a contemporary soft decor, and it is a delightful spot in which to reflect on just how varied Ireland's interior treasures are.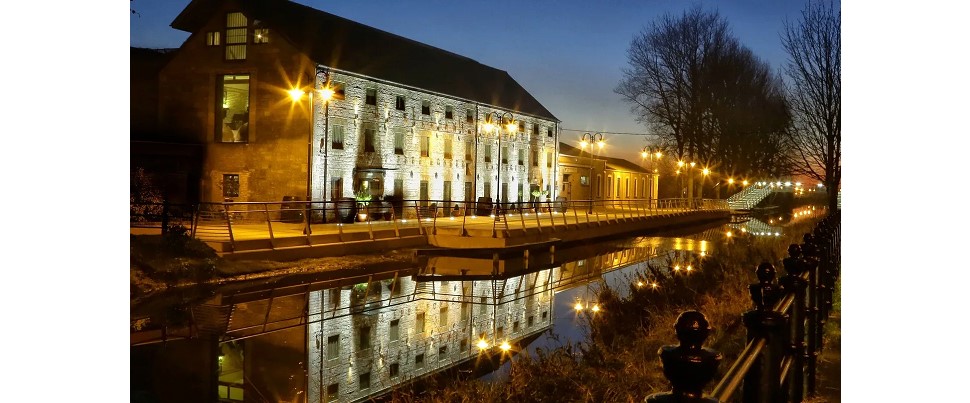 For this has been a journey into the unknown, delving into a centre which most fly over or drive through, and yet it has been a revelation. Perhaps this is the real Ireland, still free from the overt tourism of the more renowned coastal outposts and the hustle and bustle of the main cities. Again, it feels awkward to cast the term "hidden gem" at any of the venues that we've explored, but, given this rich mix of golfing and culinary marvels, one wonders what other discoveries await for next time.
And as the plane starts to move, and tilt upwards, and head back towards London, a little piece of my heart remains back in the Emerald Isle, captured by the romance of it all, and the genuine happiness of its people. And I know, deep down, that I will be back soon. For these parts are not called the Hidden Heartlands for nothing.