Background
Julie Lim is the Chief Growth Officer for Uneekor Inc. and is head of sales and marketing for the organization. She is an accomplished executive, specializing in B2B and B2C sales strategies for the golf, CPG, foodservice, and retail franchising industries.
She has been in the golf industry for over 30 years, is a former top junior and amateur golfer in the U.S., Received a four-year golf scholarship, and played on the UCLA women's golf team.
For the past 10 years, Julie has volunteered with many organizations supporting advancement of women leaders in the golf and food industries, such as the Women's Foodservice Forum, GLEAM, and mentoring hundreds of women golfers. She resides in Southern California with her husband and twin boys.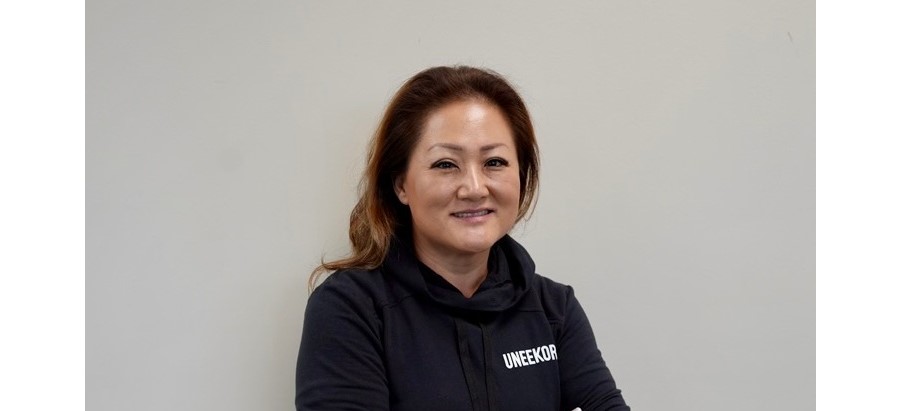 The Lim Story
I played golf growing up and was ranked one of the top juniors in the country. I was fortunate enough to earn a full scholarship for UCLA women's golf team. You can say that I've been in the golf industry for over 30 years.
I pursued a career in golf out of school, and when it didn't pan out, I left the golf industry and went into the food and beverage industry. In the 20+ years, I helped build B2B and B2C sales and marketing teams and strategies for CPG, foodservice, franchising and retail companies.
Being in a family of golfers, I never strayed too far and spent a few years after college caddying for my brother who played on various tours. I never pursued playing again as a profession but always had a love for the game. COVID changed many things for a lot of us but for me, it brought me back to golf. After my brother's retirement from playing professional golf, he started to teach LPGA, PGA tour players and aspiring juniors in the area. In 2019, at the onset of COVID, travel halted, and I contemplated what I should do with my "free time".
With a passion for mentoring and coaching, I decided to teach golf to local juniors. Golf was one of the very few sports that was "open" for kids to play. A few months later, my brother and I decided to open a golf studio in Southern California featuring advanced technology using the Uneekor EYEXO system and that is when I met our COO and Founder of Uneekor.
I took my experience in leading sales and marketing with my passion for golf to help me build a solid foundation for growth at Uneekor. Today, as the Chief Growth Officer, I lead sales and marketing for Uneekor, a positive disruptor in the golf industry. I am very proud of the teams we have built and proud of the many things we have accomplished.
***
What was the genesis for Uneekor?
The creation of Uneekor was driven by two ideas: an absolute love for the game, and the power of engineering in technology. Our founder, Jey Suk, has a long history of innovating through technology but also has a deep love and passion for the game of golf.
Holding true to these two ideas has proved to be the driving forces behind the company you see today. Consistently pushing the boundaries of what golf tech can do and seeing where it takes the game is a large part of Uneekor.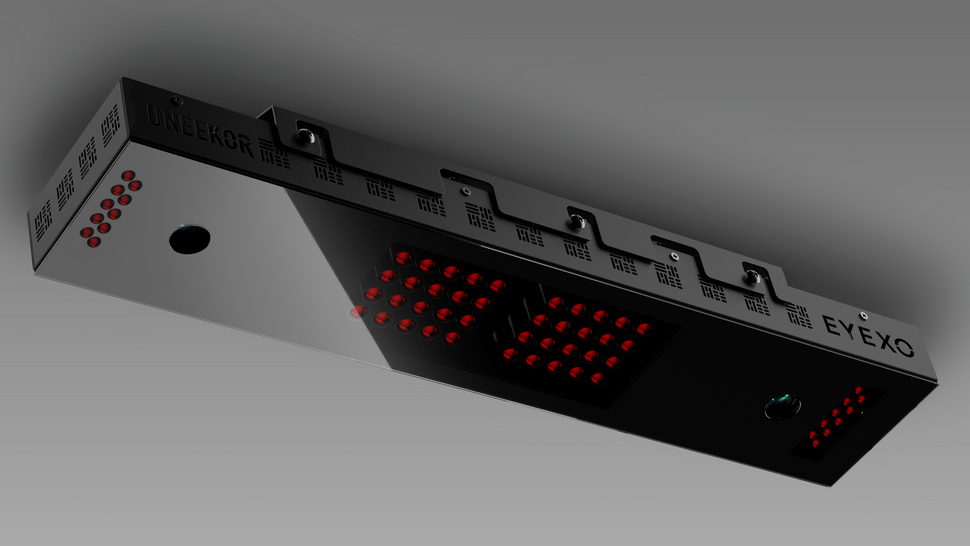 Uneekor will unveil its entry into the simulator sector at the upcoming PGA Show in Orlando. How does your effort differentiate itself from those already in the marketplace?
Uneekor has focused heavily on infrared and camera technology in many of our products. This has set us apart from those already in the marketplace by providing an alternative to the already established technology.
The combination of infrared and camera tech provides unmatched accuracy in the golf simulator industry, while also providing many players around the world the insight into their game to improve on all levels.
Uneekor is always looking to expand our product ecosystem. Focusing on other aspects of the game where golf technology can provide further insight is important to Uneekor.
Who is your customer in the simulation sector?
Uneekor strives to provide the best simulators to the golf-obsessed and those who have a deep passion for the game of golf. Whether it be those who play and practice every day or those who are always looking to improve their game,
Uneekor looks to provide the best that golf tech has to offer. We are passionate about growing the game and are always looking to reach new and seasoned golfers alike. We want to help all players master their passion.
In what specific ways are you seeking to acquire new customers?
As the desire and love for the game continues to grow, the number of indoor facilities grows with it, and Uneekor has focused on these models. With our large footprint in commercial spaces in South Korea, Uneekor utilizes a similar model in the US and Canada.
With that however, the U.S. market has a greater capacity for installing simulators in their own home, which is why we have worked to offer our all-in-one simulator package with our SimKit.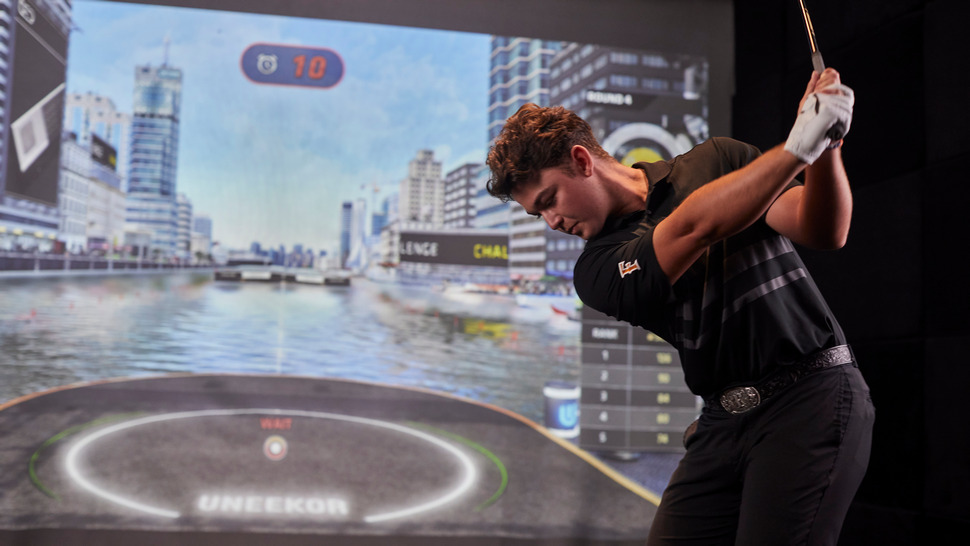 A number of companies have brought on board professional golfers to endorse their specific products. Uneekor has Cameron Champ involved. How did that relationship commence and are other professional golfers being sought to do similarly?
Uneekor is always looking to add to our Team Uneekor, and Cameron Champ has been an amazing first. We believe in selecting professional golfers that resonate with our brand and have a passion for improving their game using technology.
Plenty of companies tout the importance of customer service. Define the term and the approach followed at Uneekor.
Uneekor takes customer service very seriously and is always looking to provide our customers with the best experience possible. We believe it is integral to establishing and growing relationships with our customers, whether they be new or returning.
At the end of the day, our passionate customers are what has helped build Uneekor into what it is today, and we always look to do right by them. With our dedicated sales team, and our Technical Support Staff, Uneekor customers can chat one-on-one about anything they may need assistance with.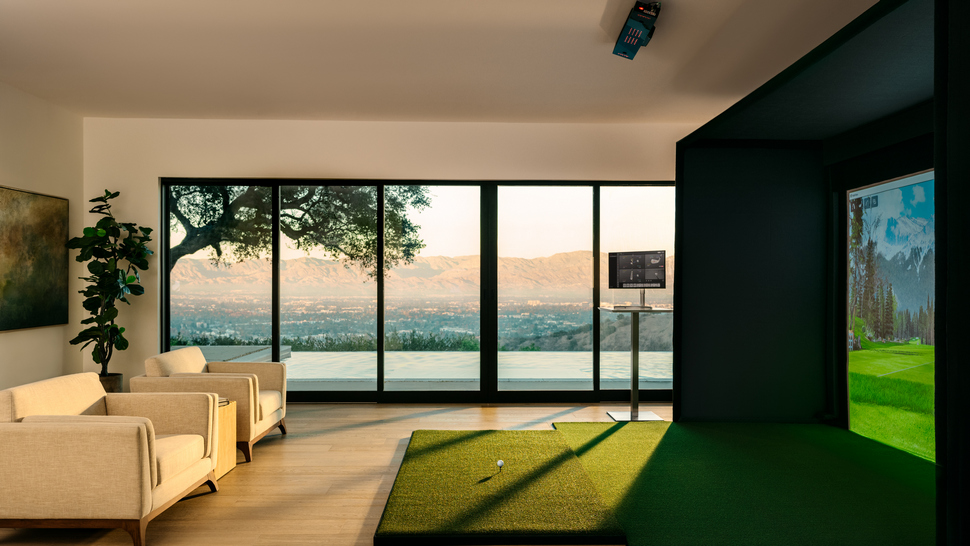 What role does feedback play at Uneekor and how is that specifically encouraged to provide?
Among our customers, feedback is incredibly beneficial to our hardware engineers and our software developers so we may continue to improve our products.
All those who use Uneekor products are encouraged to provide feedback through our feedback function that can be found in our software packages to let us know how we can improve on our end.
Can golf simulators ever be priced at a point in which the broader consumer market can enjoy them?
Yes, we believe so. We have always focused on doing our best to keep costs down to make golf technology affordable and accessible.
Growing the game of golf in any way possible is important to our team; bringing innovative golf tech to the masses to improve all golfers' skillset is also integral to our brand.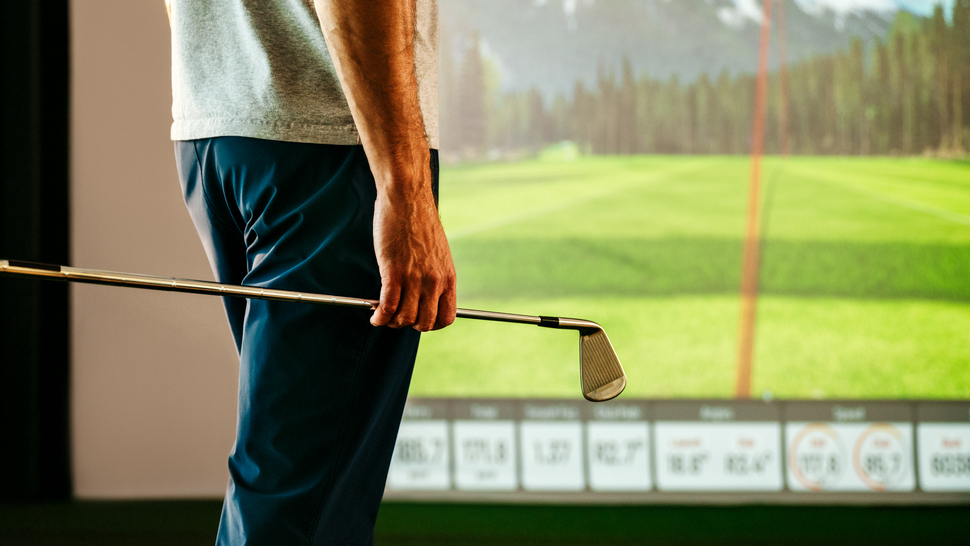 If you had a choice -- would you play traditional golf or simulator golf? Do you ever see a day in which the simulation trumps the actual game?
Simulator golf is fantastic, as it allows golfers to play courses from around the world, as well as the ability to practice anytime they want. Our technology can be found in many indoor facilities in South Korea and the consumers love it.
On the other hand, the atmosphere of traditional golf can be hard to replicate. However, with the golf simulator market constantly growing, we do see the golf ecosystem becoming a hybrid of both traditional and simulator golf as time goes on.
Biggest challenges facing Uneekor -- short and long term -- are what and how is the company planning to deal with each?
We are always striving to innovate and be a positive disruptor to the golf industry. Our biggest challenge is bringing that innovation to life as quickly as possible and as affordably as possible.
We have built the infrastructure and the teams to overcome this challenge. Of course, the unknowns of the economy in the short term will be a challenge, we are working on bringing products to the market that will allow the golfer to enjoy the technology that is affordable and reliable.
***
For info go to:
Photos courtesy: Uneekor