Background
Began playing golf at a young age and fell in love with the game. He earned his Bachelor of Landscape Architecture from Iowa State University, where he also played on the golf team, playing the University's Perry Maxwell designed Veenker Memorial Golf Course.
During his summers he worked on the grounds crew at Cedar Rapids Country Club, the only Donald Ross designed golf course in Iowa.
He has been in the design business for 35 years, starting his own firm in 2005. Currently serves as President of the American Society of Golf Course Architects.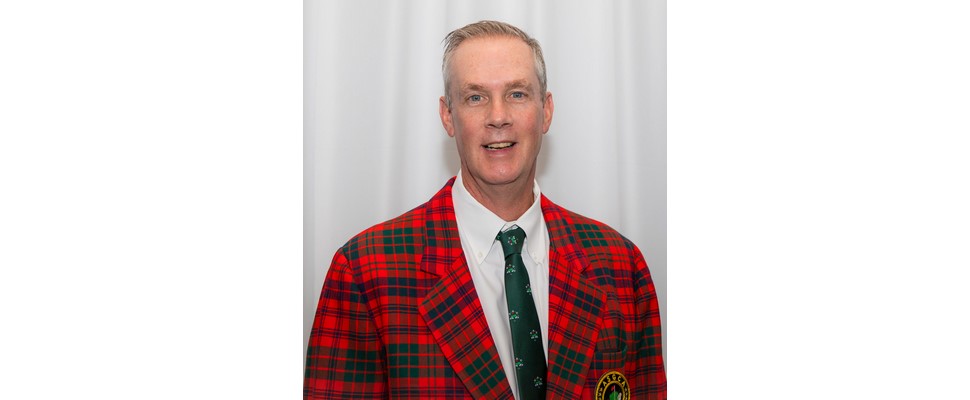 The Benkusky Story
I grew up walking distance from a nine-hole club in Marion, Iowa. My parents were golfers and taught me the game at the age of five. I spent my summers playing golf and taking lessons from our golf pro. After my parents attended the US Open at Medinah in 1975, my passion for golf course architecture grew by reading the tournament program about how the pros should play the course. I started to draw out my own fictional designs, and even had teachers write in my yearbook that they never had a student that would doodle golf holes.
I researched that most golf course architects had Landscape Architecture degrees, so I enrolled in the LA program at Iowa State. I was the only student in class that would try to incorporate the design of a golf hole/course into every project. While working at Cedar Rapids CC, the Club hired Bob Lohmann to complete a Master Plan for the course. I met Bob there and he offered me a summer internship while in college. I then went to work there for seventeen years following graduation.
I began my own firm with the goal of creating, preserving, and enhancing golf courses and their environments. Golf design is about fitting a playing ground onto a piece of land and having it fit naturally onto the site. Each site is different, each course is different, and each client is different. I get my passion by always seeing how a golf course can be better. It does not matter if it is your local mom and pop course, or a top 100, I just see the best in everything. You could call me a "glass half full" guy.
Spending my time on the course or behind the drafting table never feels like a day of work, and playing golf always drives my passion. I never stop learning and being a 26-year member of the ASGCA, it is great knowing I can learn more from some of the best architects on the planet.
***
You wake up in the morning -- what's the driving passion?
It is always easy to get up in the morning and be motivated when you love your job. I'm possibly one of the few people who look forward to Monday morning.
Working on various projects with different goals and solutions is what makes golf design special and keeps everyday different. That's enough motivation for me.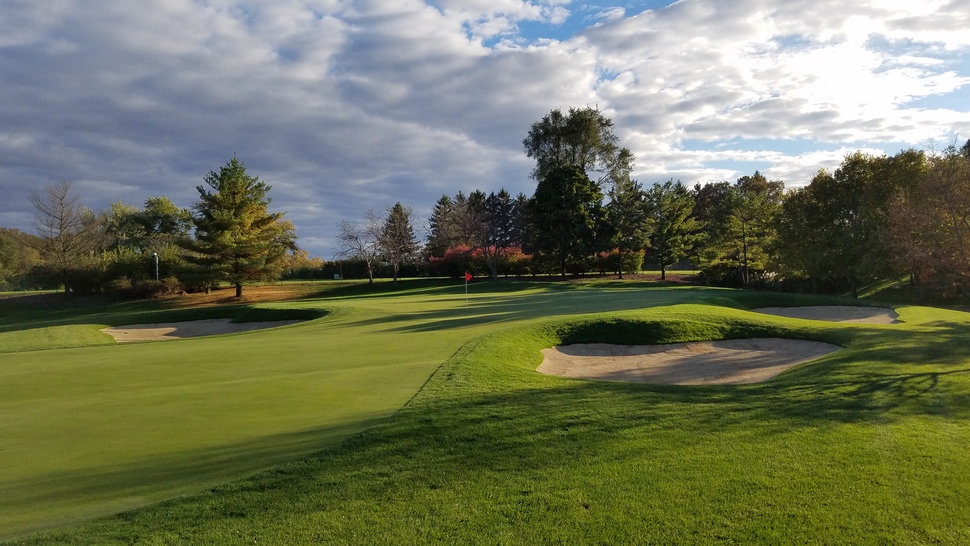 Just recently you were elected president of ASGCA. How significant an accomplishment is that and what will be your specific focus while in office?
It's a huge accomplishment just knowing your peers trust you with the responsibility as President to represent our group. My goal is to continue to strengthen the camaraderie of the Society.
We have many members, including myself, who are teaming up with each other on projects and a good group of young members that are learning from each other. Together we can all continue to turn out great designs.
The ASGCA recently gathered for its annual meeting in Milwaukee. What was the main discussion topic and what game plan do you see the ASGCA following in regards to it?
The beauty of the ASGCA Annual Meeting is that we take the time to explore both the breadth and depth of various topics. In other words, there is not "one issue" that we focus on.
For example, in Milwaukee we explored everything from pace of play to designing landing areas and putting courses, the Chicago School of Golf Course Design to financial planning, and were joined by officials from USGA as well as our other industry partners.
The chance for ASGCA members – who literally compete for jobs with each other on the other 360 days of the year – to come together and share experiences and opinions to learn from each other ultimately benefits our clients.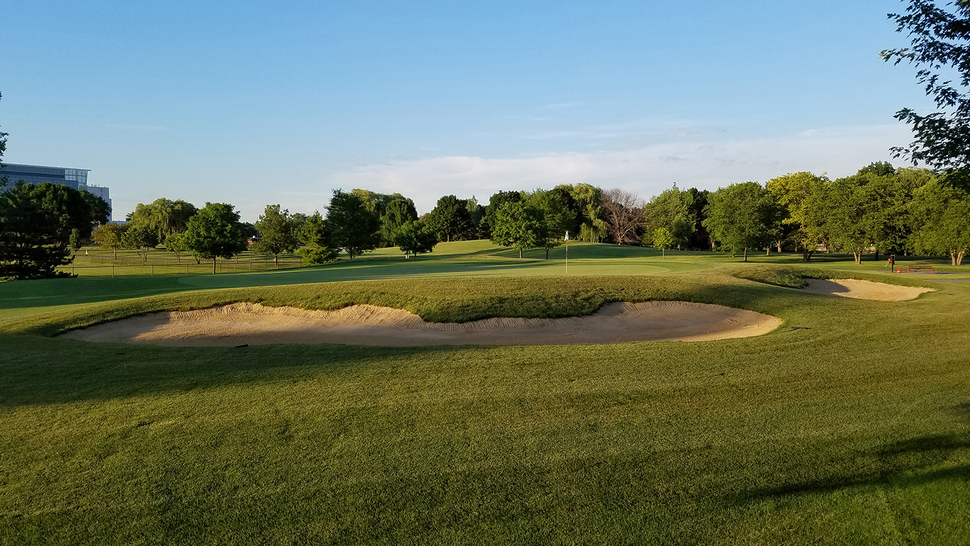 There was a major uptick in terms of people playing more golf rounds during and immediately after the global pandemic. Things seemed to have cooled down a bit since then. How do you view the future of golf in the USA and internationally and what can architects do to encourage such involvement going forward?
I don't know if I would say things have cooled down. I work with a client at a 20-year-old course, and he just had his second-best April in its history, and our April weather was so-so. I feel we are in a good spot for many more years.
One area that has drawn my focus is evaluating course yardages that address the new golfers that are entering the game to keep them engaged in the sport.
What counsel would you give to someone interested in becoming involved in golf course architecture?
It is easier to get into the profession today than it was 10 years ago. Some of our members are looking for young talent to help out which includes our association with the Wadsworth Scholarship program.
That program is helping students that are looking to get into the profession and many of the past winners are working in the field today. We also have our Tartan Program that provides architects that have entered the profession opportunities to learn from our seasoned members. I tell people to keep reaching out to others or contact the ASGCA.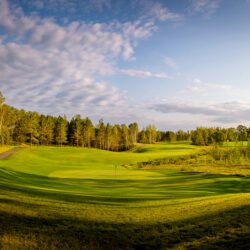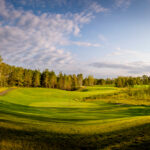 The golf ball debate has heated up with both the USGA and R&A putting forward a proposal that would essentially bifurcate the game with ball usage split between those at the recreational level and those at the elite competition level. What's your stance on this topic?
I'm still interested to see how this all unfolds. One of the best things about golf is the ability to find equipment that suits your game. With Trackman technology and PGA professionals' ability to teach, golfers can get better, and the golf ball is one part of the equation.
But, to me, if the golf ball rollbacked 10%, you can adjust to a different yardage and continue to hit the same club in the green. The flexibility of golf will always keep it interesting.
As a follow-up the PGA Tour and PGA of America have not stated support for the initiative and if both groups do not adopt what has been offered by the two governing bodies will that cause a major split going forward?
I can see an issue arise if the USGA and R&A impose the different ball in their sanctioned tournaments. If that happens, it may be up to the players to decide what direction is best for them.
It will be a shame if the best players decide not to play in a tournament because of the golf ball.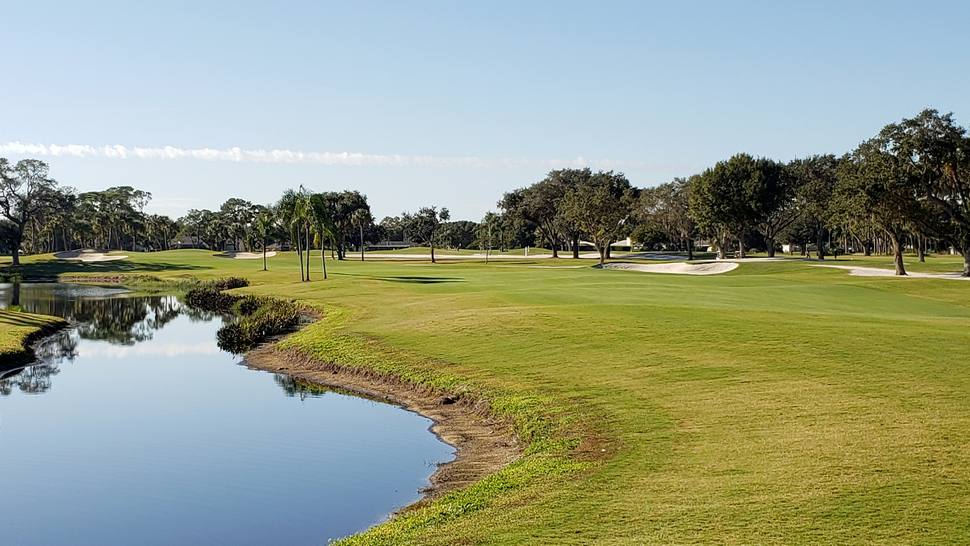 The issue of water usage is growing each year. It appears likely public officeholders will need to impose stricter guidelines in how water is used. What role can architects play in this debate?
We are already playing a role by minimizing irrigated turf areas and combining these areas into our designs. Working with irrigation consultants and grass specialists, we are creating areas that are attractive, playable, and environmentally friendly for the superintendent.
If you could change one thing in golf unilaterally -- what would it be and why?
It might be nice to eliminate the golf cart and make golf walking only for those that can. When you walk a course, you get a different sense of enjoyment from the game.
At our meeting in Milwaukee, we played Erin Hills, which is walking only, and I think all our members had an enjoyable day. And think about all the cart paths we can eliminate to improve the look of the course.
You've got one round of golf to play -- what course do you select and who are three other people playing with you - whether alive or dead?
This may sound funny coming from an architect that has been in the business for 35 years, but I have yet to play the Old Course at St. Andrews.
It would be great to play with past champions there like Jack, Seve, and Tiger. Add my Dad and the group would be extra special.
***
For more info go to: