Part 2, Part 3, Part 4, Part 5, Part 6, Part 7
The year 2020 will forever be etched in the memory banks. The ongoing pandemic seized global attention early in the year and even with vaccines being produced and distributed now for usage, the new year ahead clearly presents its own set of challenges. The "new" normal is clearly a work in progress and will be further defined in the weeks and months going forward.
The broader golf industry in the United Kingdom and the European continent have had to constantly adjust to a wide variety of continually updated protocols and procedures. Being on the frontlines has meant an array of constantly changing issues. Stabilizing the significant financial distress caused will be a major emphasis point in the upcoming new year. Rebuilding customer support is of equal importance as a broad range of facilities actively ramp up their efforts. Demonstrating key lessons learned and providing a pathway for future success in the ever ever-competitive tourism / hospitality landscape will be a critical focal point.
Four major facilities weigh in below. Each highlights a golf connection of significance and from different geographical areas. Each was asked to provide perspectives on how they've been impacted and what roadmap they are now using to chart success with 2021 set to begin.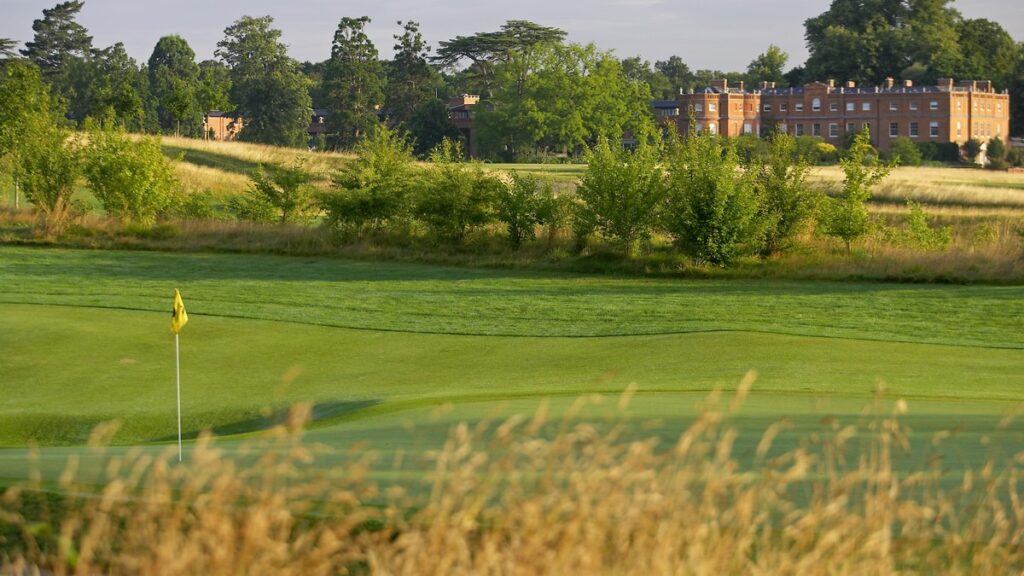 The facilities covered
The Grove
United Kingdom
Situated in 300 acres of historic Hertfordshire countryside. The Grove remains the only UK venue to have hosted a World Golf Championship event, won by Tiger Woods in 2006, and features a Kyle Phillips-designed 18-hole course, luxury five-star hotel and spa.
Open-to-all, The Grove's parkland golf course is famed for its all-year-round pristine playing conditions, and consistently features in many influential Top 100 rankings, including those produced by Golf Monthly and Golf World Magazines and the Top100golfcourses.co.uk website.

PGA National
Czech Republic
The PGA National is the premier golfing experience in the Czech Republic, unmatched by any other club in the region. It is part of Oaks Prague, a modern community of premium homes nestled in a beautiful 140-hectare country estate, south east of Prague. The course has been created by leading designer Kyle Phillips, who has designed courses on every continent. The course is a trailblazer in environmentally sustainable golf design and is operated by Troon Privé, the private club division of Troon Golf, the world's foremost golf management company, with over 500 top-class courses worldwide.
Lumine Mediterránea Beach & Golf Community
Spain
Located 100km south of Barcelona in Costa Dorada, Lumine is one of Europe's leading resorts with 45 holes of exceptional golf set against the backdrop of Spain's Mediterranean coastline. Voted 'Europe's Best Golf Venue' for the second consecutive year, it features two 18-hole championship golf courses; Hills and Lakes; that have played host to the European Tour's Final Qualifying School Stage since 2017, as well as a dynamic nine-hole course, Ruins. The latter two courses are designed by World Golf Hall of Famer and golf course designer Greg Norman.
Alongside the first-class golf courses, the resort also contains state-of-the-art practice facilities including a Toptracer driving range, as well as its own Beach Club that offers members and guests a relaxing and stress-easing escape in one of Costa Dorada's most beautiful destinations. With seven swimming pools, an outstanding restaurant, and beach bar, it serves up a high-quality, authentic Mediterranean experience like no other.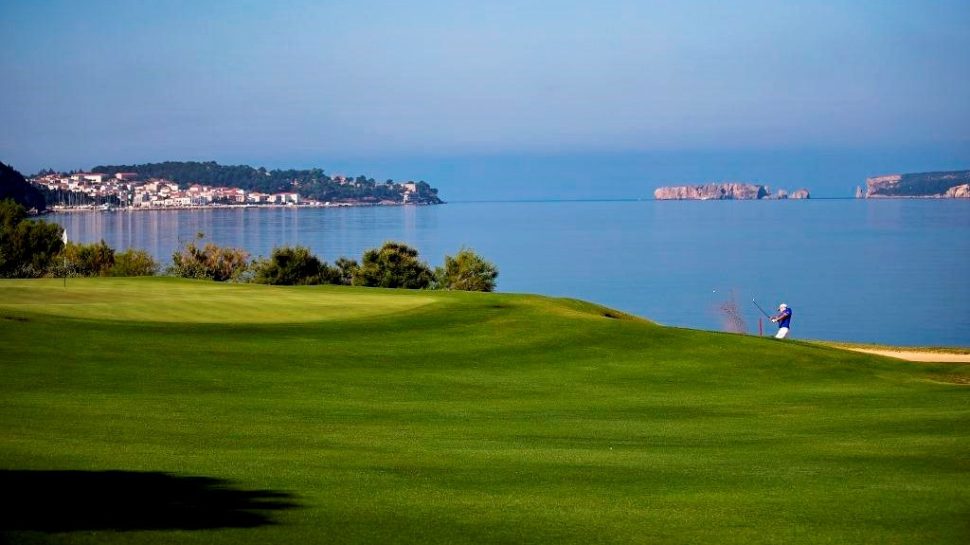 Costa Navarino
Greece
Located in the Greek region of Messina in the southwest Peloponnese, features the country's first signature golf courses, The Dunes Course -- designed by former US Masters Champion and Ryder Cup Captain Bernhard Langer -- and The Bay Course designed by the legendary Robert Trent Jones Jr. Costa Navarino has partnered with Ryder Cup legend José Maria Olazábal, for the design of the two new golf courses at Navarino Hills, expected to open for play by 2021.
The Navarino Hills development will bring the total number of signature golf courses at Costa Navarino to four, all within a 13km distance. Costa Navarino was voted by IAGTO as the "Best European Golf Resort 2017".
***

What's been the most significant adjustment this golf season in dealing with the pandemic?
PASCUAL / LUMINE: Working with total uncertainty. Here in Spain, the safety regulations have often been changing daily. We had an experience one day around midnight where we did not know if we would be allowed to reopen our facilities the following day. Positively, we have started to provide greater attention to our local market. Usually, a seaside golf resort like ours, attracts a high number of visitors from abroad, but this years' experience has taught us that the local market must be better communicated to and welcomed by our whole team.
DARNELL / THE GROVE: Tailoring the service we provide to ensure the safety of our staff and guests but keeping everything still to a 5-star standard.
DENNIS / PGA NATIONAL: For us the biggest impact has been the increased volume of traffic and managing social distancing and hygiene requirements with additional footfall, with a minimal team size. During the home office period, golf was one of the only outdoor activities people could partake in, so we saw high number of members using the Club during this time, with up to a 400% increase in rounds.
SEPULVEDA / COSTA NAVARINO: The most significant adjustment for us was the full implementation of advanced hygiene and safety measures, in addition to the protocols of the WHO and the Greek Authorities. Health and safety have been always at the heart of Costa Navarino's approach to hospitality. Also, one of the main challenges presented by covid-19 was the retention of our budget and staff levels by simultaneously maintaining our highest service standards and offer our guests an upgraded and carefree experience.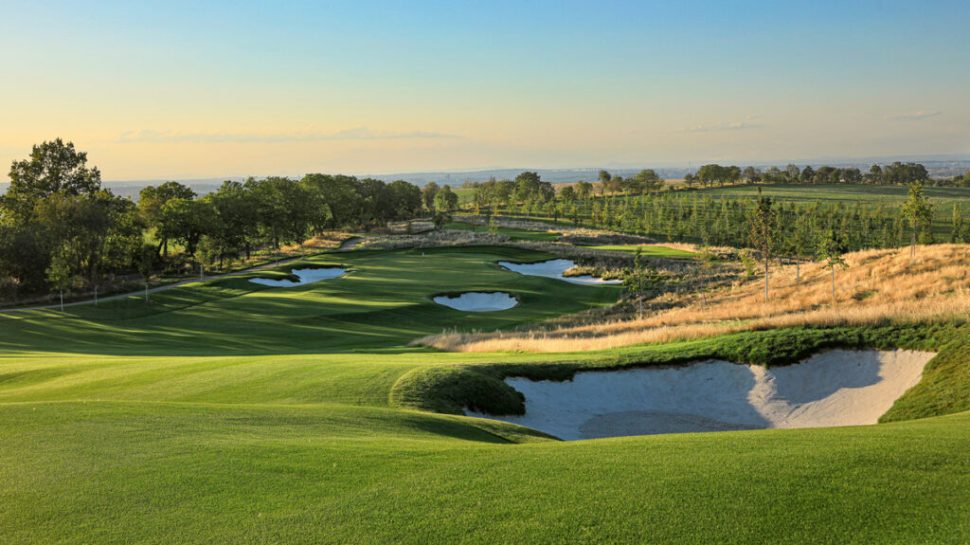 In 2019, what was the percentage of rounds played by visitors from outside the country? What has been the percentage this year?
DENNIS / PGA NATIONAL: We only opened for preview play last year over 9 holes, so a comparison isn't worthwhile here.
SEPULVEDA / COSTA NAVARINO: In 2019, the percentage of golf rounds played by visitors from abroad was 90%, while so far this year the percentage has dropped to 20%.
PASCUAL / LUMINE: In 2019, the number of rounds played by visitors from outside the country amounted to around 57%. This year that figure has dropped to below 50% with only 48% of visitors coming from abroad.
DARNELL / THE GROVE: Unfortunately, we do not keep a record of this as we record residential guests vs non-residential guests and do not report on whether they have travelled internationally to visit us, how-ever as a guess the percentage here would be small with approx. 5% travelling from outside of the UK to The Grove. This would not even be 1% this season.
The Participants
Anna Darnell
Director of Golf & Leisure
The Grove
Hertfordshire, England


Began her 15-year career at The Grove in 2005, joining as an event coordinator, before becoming the estate's PGA Head Golf Professional two years later. She was subsequently promoted to Director of Golf, and has since broadened her role to include leisure, with additional responsibilities which include the management of the hotel reservations team including revenue management, clubhouse food and beverage and the development of the estates activities team.

Nuno Sepulveda
Golf & Sports Business Development Director
Costa Navarino
Messina, Greece

Has managed a variety of exciting teams, across multiple golf organizations and venues in Europe over the past 20 years. Nuno's CV includes management and director positions at some exceptional venues in Portugal, including Penha Longa Golf and Hotel Resort as well as Dolce CampoReal Lisboa. His position as Director of Golf at Costa Navarino is one of the most exciting to date, a venue which offers one of the most picturesque golf landscapes in Greece, and a golf course to match."


Paul Dennis
Director of Golf, PGA
PGA National
Prague, Czech Republic


Originally from England, Paul has been a PGA professional golfer for 25 years. After joining Troon Golf in 2004 and a tenure at The Grove in London, Paul moved to the Middle East to manage clubs in Abu Dhabi, Dubai and then Muscat. Asia then beckoned with a move to Langkawi in Malaysia, before returning to the Middle East as part of the opening team at Troon's new flagship property and European Tour venue Royal Greens Golf & Country Club in Saudi Arabia. Paul is now in his 15th year with Troon and has joined the Oaks team as Director of Golf.


Agustin Garcia Pascual
Chief Business Officer
Lumine Mediterránea Beach & Golf Community
Tarragona, Spain


Current Chief Business officer of Lumine Mediterránea Beach & Golf Community. His professional career in golf management includes; General Manager of PGA Golf Catalunya in 1999, General Director at the historic club of Real Golf de Pedreña in 2009, where he helped contribute to the creation of The Royal Spanish Golf Federation, and a former Director of the Seve Ballesteros Foundation.