Taylormade - Carbon Face Stealth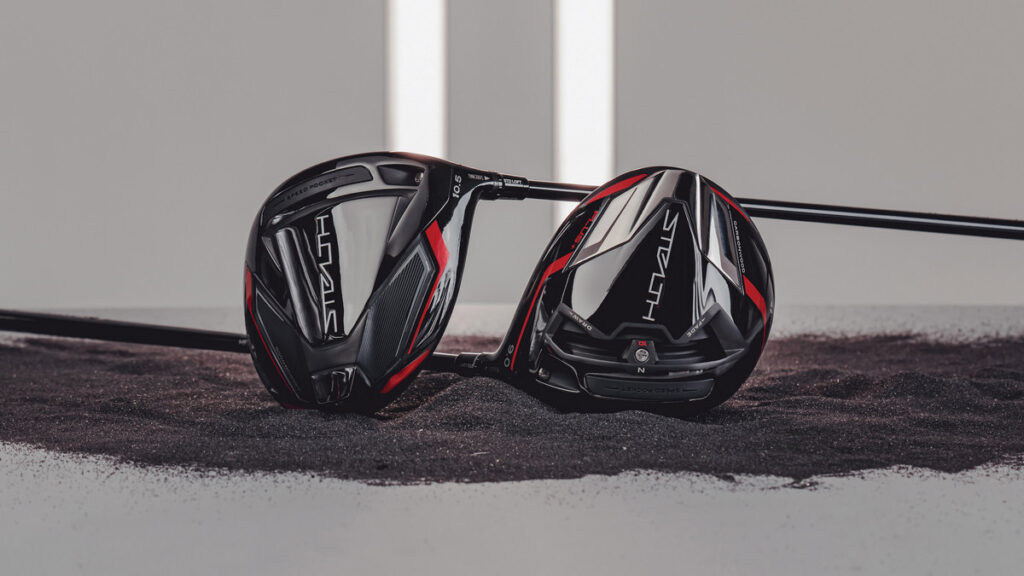 Estimated reading time: 10 minutes
TaylorMade Golf Company builds on its history of ground-breaking innovation with the introduction of the Stealth™ Plus, Stealth and Stealth HD Carbonwood™ Drivers.
Taylormade - Carbon Face Stealth
Titanium has been the cornerstone of driver technology for the last 20 years, but even at the beginning of the Titanium driver era, TaylorMade engineers knew that every material had its limit. The future of driver performance begins with the one-of-one 60X Carbon Twist Face – comprised of 60 layers of carbon sheets strategically arranged to optimise energy transfer.
Over two decades of research and development, TaylorMade pushed the boundaries and now created a new era of driver technology with 60X Carbon Twist Face drivers. Welcome to the Carbonwood age.

Taylormade - Carbon Face Stealth
Why carbon?
The goal of any new technology is to create a measurable performance improvement for TaylorMade customers. The 60 layers of carbon fibre in Stealth help do exactly that by providing more speed. The red carbon face – yes, the face is red – delivers a higher COR and more precise face geometry through a lighter, but larger face.
TaylorMade engineers took advantage of the lightweight carbon material by creating a 26g face, which is 40 percent lighter than a titanium face of equivalent size. Because of that weight savings, the face size of Stealth is 11 percent larger than SIM2 and SIM2 Max drivers and nearly 20 percent larger than the 2020 SIM driver.
The weight savings and larger face size made possible by the 60X Carbon Twist Face delivered a stunning ball speed increase during player testing when comparing Stealth Plus and Stealth to the 2021 SIM2 and SIM2 Max drivers at better player swing speeds, unlocking a whole new level of driver performance.
Taylormade - Carbon Face Stealth
Nanotexture face technology
TaylorMade's 20-year journey to change the face of golf was made possible by an innovative nanotexture cover that sits on top of the 60 layers of carbon. The nanotexture cover is made from a thin polyurethane layer that creates a strong and flexible striking surface which serves to optimise distance based on improving launch conditions in both dry and wet conditions.
This revolutionary technology creates the face texture needed to produce the ideal amount of friction between the face and the ball at impact to reduce spin at impact in dry conditions. The nanotexture face also features full-face score-lines designed to provide improved spin performance in wet conditions.
The combination of the nanotexture cover, Twist Face® and TaylorMade's ultra-flexible Thru- Slot Speed Pocket™ was engineered to produce forgiveness on strikes across the face.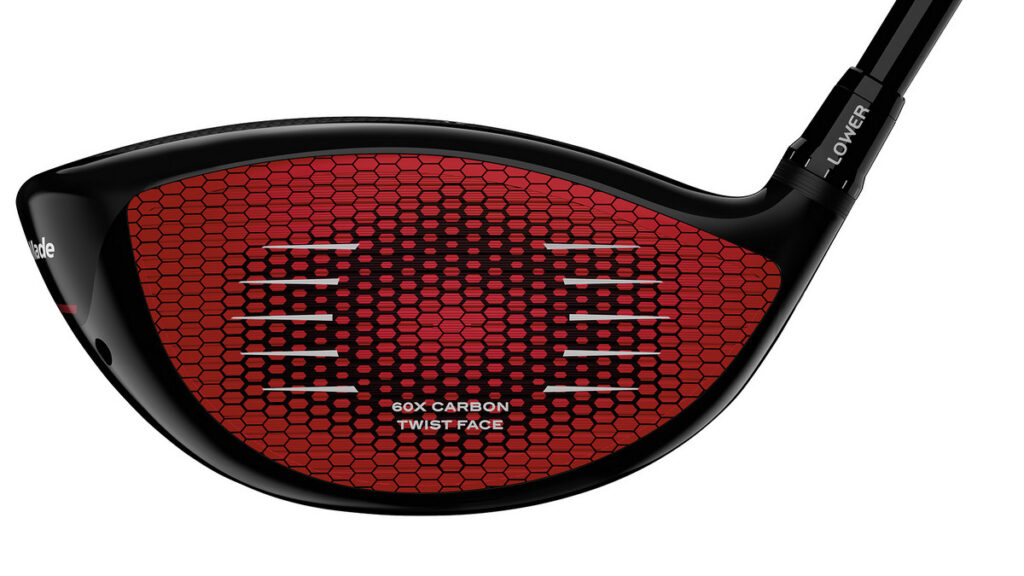 Taylormade - Carbon Face Stealth
Shaped for speed
Despite a larger face, clubhead speed does not decline with Stealth. The asymmetric Inertia Generator creates advanced aerodynamics at the most critical phase of the swing – from the downswing to the moment right before impact.
This breakthrough design optimises clubhead speed, while also allowing additional weight to be placed at the rear of the club to encourage higher MOI, high launch and improved forgiveness.
How does it sound?
Based on experience with older carbon headed clubs in the marketplace, it might expect the Stealth family of drivers to suffer from a muted and low-energy sound profile. However, through fine-tuned acoustic precision, engineers have been able to create a bright and powerful sound and feel profile that is true to the high standards of TaylorMade drivers through recent years.
The sound and feel of Stealth has had an even better average sentiment rating in player testing compared to SIM2 and Tour player feedback has been overwhelmingly positive.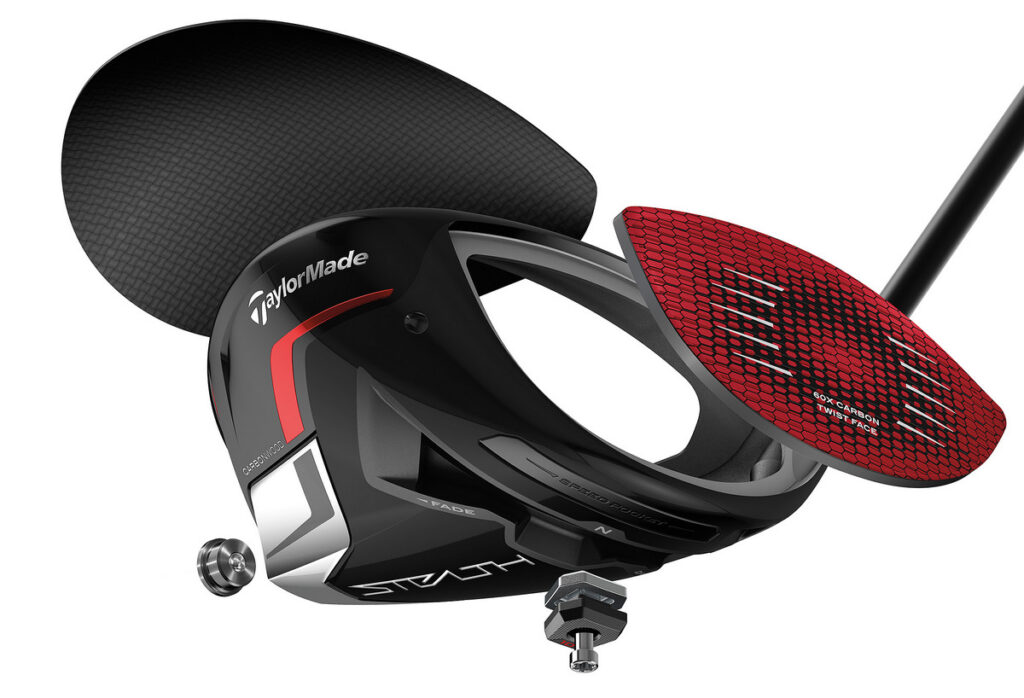 Taylormade - Carbon Face Stealth
The 20-year journey
TaylorMade's engineering and research and development teams began exploring carbon faces in 2000, with the first prototype created in 2003 featuring a titanium cover. Six years later, research into a polymer cover began in hopes to improve launch conditions.
Then in 2012, a small-scale composite face production facility was built to support the 2013 launch of the limited-edition Japan-only Gloire Reserve driver. It served as a sign of readiness for this design platform and the progress of TaylorMade engineering.
In 2016, new manufacturing techniques led to the first development of a 60-layer carbon face. Work on these new Stealth models began in earnest in 2018, some 18 years after the process began.
In 2019, a state-of-the-art plant was commissioned and completed in 2021 to set the gold standard for high-volume production of composite parts. Every part of the process has been streamlined to reduce waste and increase efficiency. Simultaneously, additional facilities were constructed to bond the fully finished faces into castings.
We arrive at today, 20 years later. TaylorMade ushers in the Carbonwood age.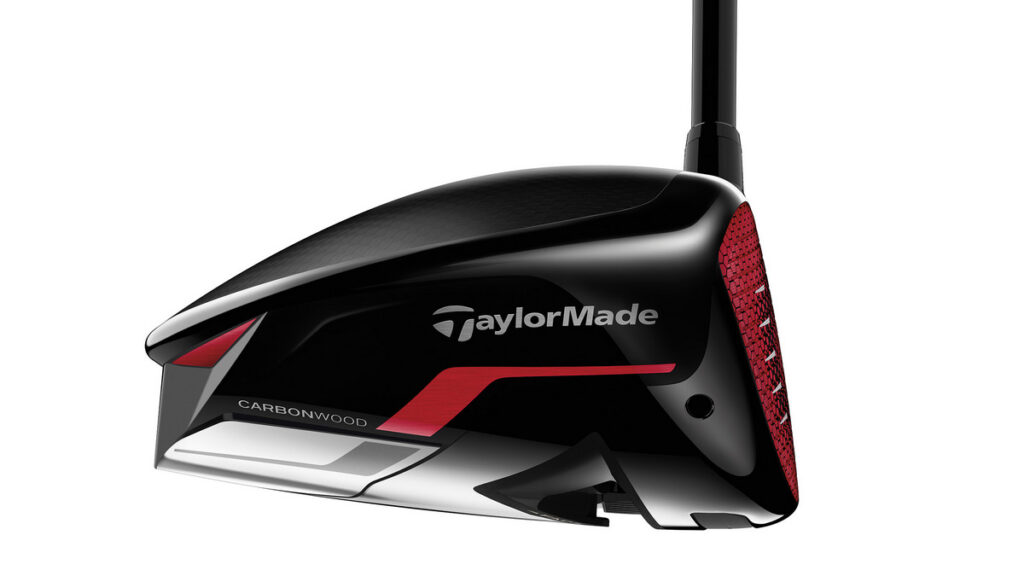 Taylormade - Carbon Face Stealth
Performance comparison of Stealth Plus, Stealth and Stealth HD
STEALTH PLUS
Because of weight savings from the 60X Carbon Twist Face, engineers were able to incorporate the use of a 10g sliding weight track designed to help golfers control shot shape by shifting mass on the sole to create desired ball flight. Stealth Plus is designed to be the lowest spinning driver in the family.
STEALTH
Stealth benefits from the weight savings of the 60x Carbon Twist Face by more weight to be positioned low and deep in the head. This adds 15% more MOI when compared to Stealth Plus and is designed to provide 200-300 rpms more spin.
STEALTH HD
Often, standard draw bias designs promote a right-to-left ball flight at the expense of forgiveness. By utilising the weight savings from the 60X Carbon Twist Face and shifting the Inertia Generator closer to the heel, we're able to maintain draw-bias while creating the highest MOI in the Stealth family of drivers. While providing additional draw-bias, the Stealth HD will have similar back-spin performance to Stealth.
STEALTH WOMEN'S
The Stealth Women's driver combines the technology of Stealth HD in a slightly lighter head weight and with a unique colourway and aesthetic. It maintains the high MOI head design for easy, high-launch with a touch of draw.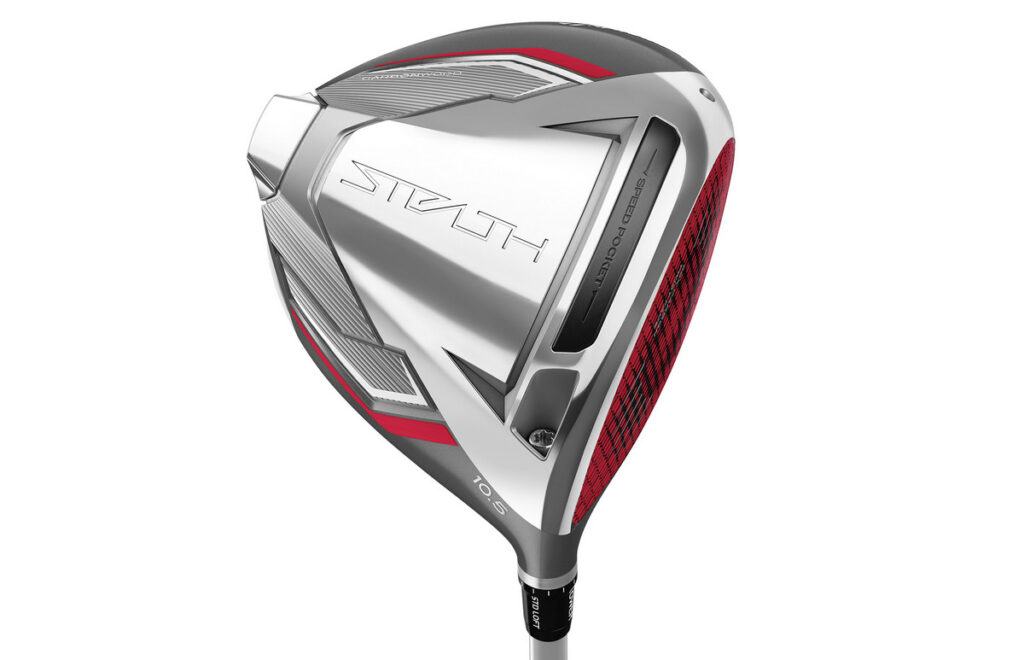 Taylormade - Carbon Face Stealth
Specifications, availability & pricing
Stealth Plus, Stealth and Stealth HD drivers will be available for preorder on January 4 and at retail on February 4, 2022.
Stealth Plus has an RRP of £499 / EURO 649 / SEK 6,499 / NOK 6,499 / DKK 4,899 / CHF 699 and will be offered in 8°, 9° and 10.5° lofts. Shaft offerings include Project X HZRDUS Smoke RDX Red 60 and Mitsubishi's Kai'li White 60, with numerous custom shaft options available at no additional cost. They come stock with Lamkin's Crossline Black/Red grip (50g).
Stealth and Stealth HD have an RRP of £469 / EURO 629 / SEK 6,199 / NOK 6,199 / DKK 4,699 / CHF 659 and will be offered in 9°, 10.5° and 12° lofts. Stealth shaft offerings include Fujikura Ventus Red 5, with numerous custom shaft options available at no additional cost. Stealth HD shaft offerings include Fujikura Air Speeder 45, with numerous custom shaft options available at no additional cost. Both models come stock with Lamkin's Crossline Black/Red grip.
Women's stock offerings include the Aldila Ascent Ladies 45 shaft and the Lamkin Ladies Sonar grip. With an elevated focus on customisation and club fitting, women golfers can find a full array of components, including lightweight shafts, grips and more at TaylorMadeGolf.eu. The custom process allows us to build the ideal club for any golfer - it's not women's equipment or men's equipment, but the right equipment.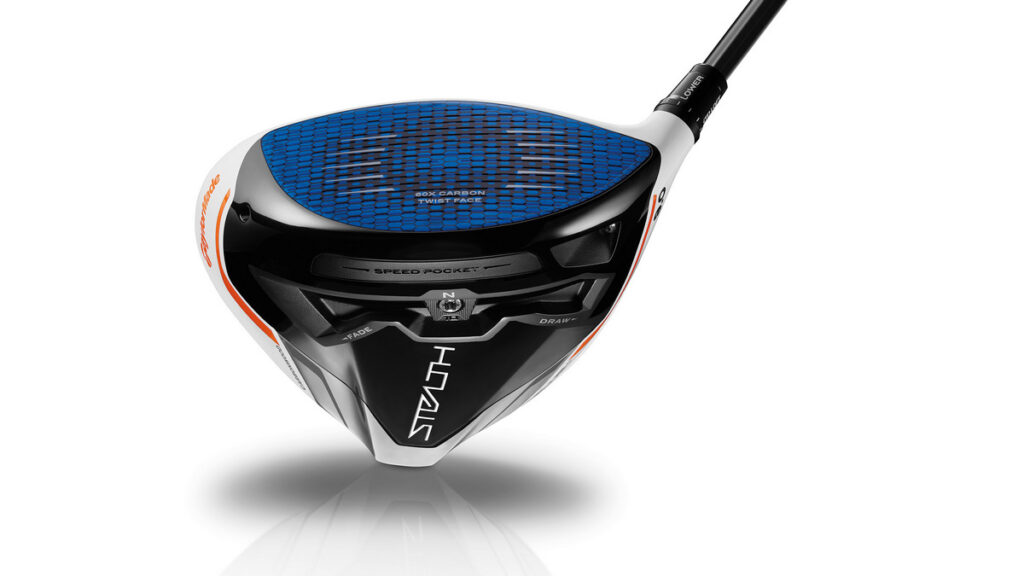 Taylormade - Carbon Face Stealth
MyStealth – A new level of personalised performance
Personalisation is a defining factor for the modern golfer. From stamped wedges and putters to custom headcovers and embroidered bags, golfers at every level of the game want their equipment to make a statement about who they are on and off the golf course.
To allow golfers to have advanced personalisation in the Stealth Plus model, golfers can choose from various options to create a driver look and feel to match their personal style:
Face Colour: Six colour options include Red, Green, Yellow, Blue, Orange, and Grey
Body Colour: Two colour options include Black and Chalk (right hand only)
Crown Finish: Gloss or Matte, with or without the TaylorMade 'T-logo'
Sole Decal Colour: Eight colour options include Blue, Black, Red, Orange, Green, Gold, Pale Blue and Volt
Head Covers: Mono or Colour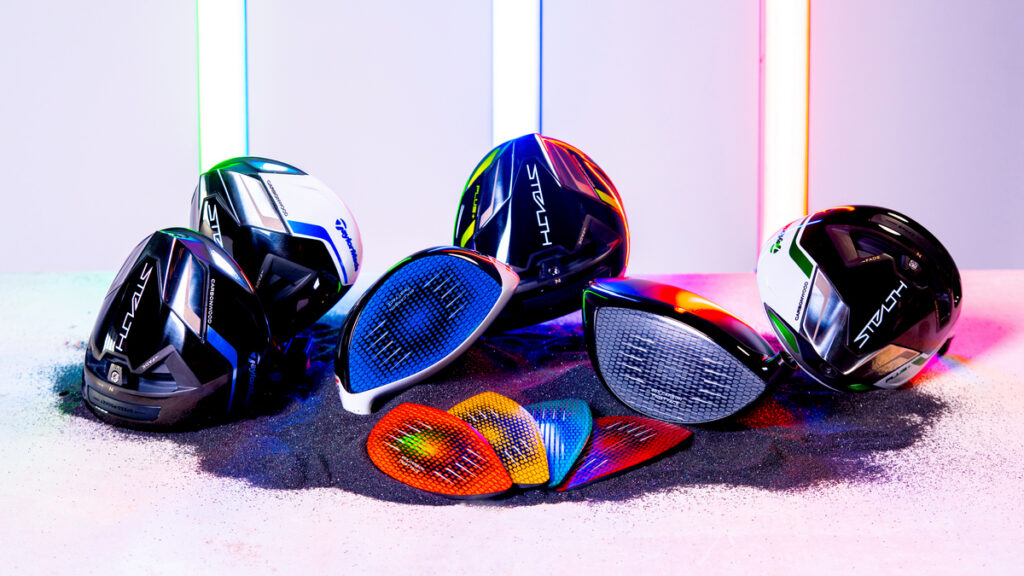 Taylormade - Carbon Face Stealth
Specifications, availability & pricing
MyStealth is offered in the Stealth Plus model, with various cosmetic combinations. MyStealth will be available in the UK, Germany, France, Sweden, Spain, Ireland, Italy, Netherlands, Denmark, and Switzerland at TaylorMadeGolf.eu for pre-order on January 4 as well as TaylorMade stockists starting February 4, 2022, at an RRP of £579 / EURO 739 / SEK 7,449 / DKK 5,599 / CHF 799. MyStealth will be offered in 9° and 10.5° lofts and features fully customisable shaft and grip components.
To learn more about MyStealth, click HERE.