SAN DIEGO, CA. Whenever U.S. Open week arrives the name Payne Stewart will always be front and center. The two-time winner tragically died in an airplane crash in October 1999 - just months after winning his second U.S. Open in epic fashion with a closing winning putt at the final green. A statue commemorates the pose Stewart displayed when doing so and is located 50 yards to the left of the 18th green at Pinehurst #2.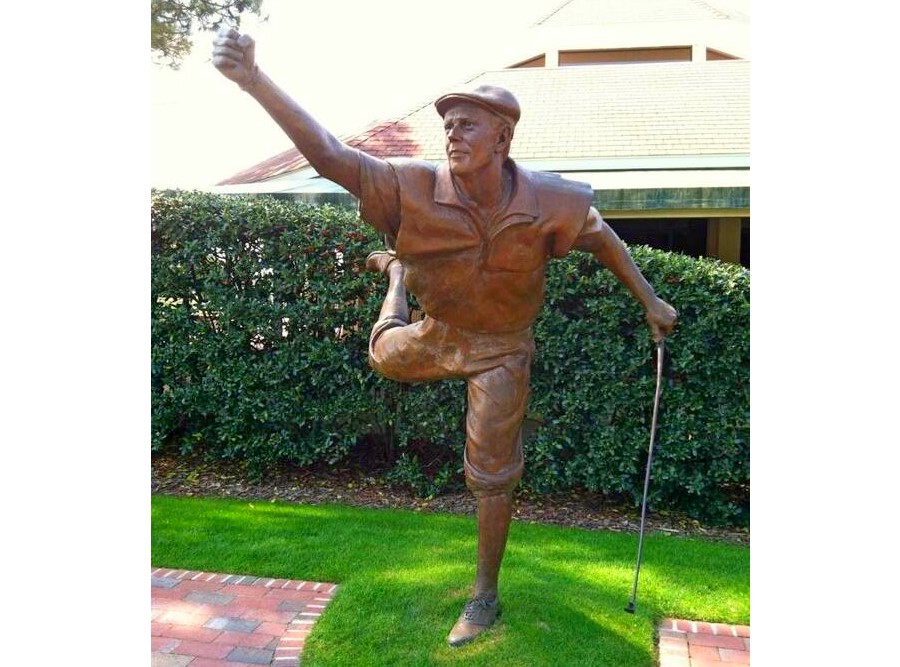 In 2001, Stewart was honored posthumously with admission to the World Golf Hall of Fame.
The United States Golf Association bestowed its highest honor -- the Bob Jones Award to Stewart in 2014 when Pinehurst served as host to the 2014 U.S. Open.
The 11-time PGA Tour winner was a member of five USA Ryder Cup teams and his last involvement came in 1999 when the American squad rallied from a 10-6 deficit to secure the victory.
Stewart was a keen family man and an avid lover of the sport. His emphasis was on spreading the word about golf to others and getting all kids involved. His foundation was started in 1998 and is actively engaged in carrying out the mission he wanted to see flourish.
His untimely death still resonates throughout the broader golf community and his impact is now ongoing through a sustained connection to young people he clearly loved.
---
Kelly McCammon
Founder and CEO
Payne Stewart Kids Golf Foundation
Background--
Kelly McCammon is the founder and CEO of the Payne Stewart Kids Golf Foundation. A past PGA professional and former CEO of ShortGolf USA, Kelly has trained over 500 golf professionals, PE teachers and park administrators on how to start, teach and retain new learners to the game of golf.
He has participated on panels for the National Golf Course Owners Association, LPGA, PGA sections, International Network of Golf, Crittenden, Association of Health and Physical Education, National Recreation and Park Association, YMCA, and numerous sporting related groups. A graduate of the University of Florida, McCammon resides in Nashville, TN.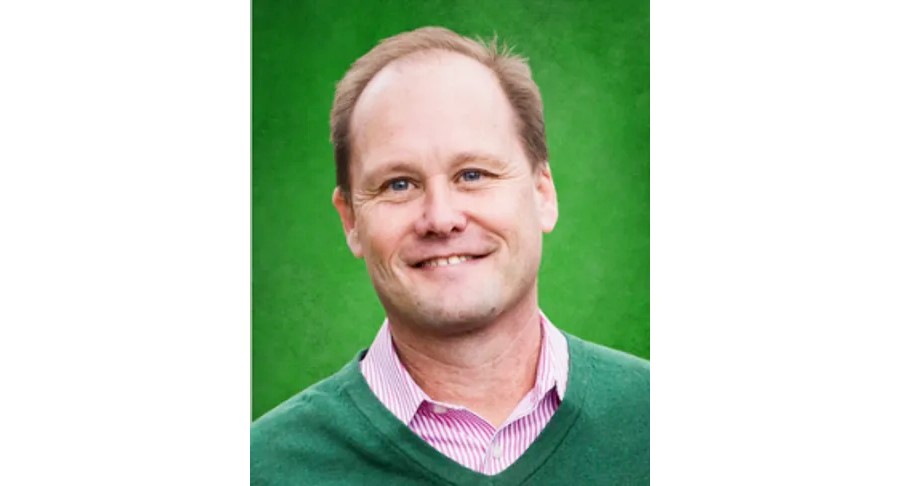 The McCammon Story --
My grandfather started me in golf when I was 6. So, I developed a very strong relationship with him because of our time on the golf course where he taught me many life skills linked through the game of golf. That personal feeling has created a vision in me that every child deserves to learn to play golf and in my new role with the Payne Stewart Kids Golf Foundation, I will be taking the great game of golf to kids everywhere.

What was the genesis for the Payne Stewart Kids Golf Foundation?
Payne started his foundation in 1998 to introduce golf to all kids. In 2020, we were contacted by Tracey Stewart to start the Kids Golf Foundation in order to add additional legs to the overall fundraising efforts with a focus on exposing more kids-in-need and developing inner-city programs.

In what specific ways will the foundation identify and interact with the participants?
The foundation will connect with the churches, YMCAs, Boys and Girls Clubs, Title 1 schools and others to introduce golf to their participants already learning other sports in these locations. Our golf experience is teaching them how to putt, chip, pitch and swing through games and play.

Is there a target goal in terms of the number of kids to be engaged with the efforts in the first year?
The goal for this year is reaching 5,000. With this number, we believe we will introduce more minorities to the game than all of the other introductory golf programs currently in existence.

Will Payne's widow Tracey be involved with the effort and, if so, in what specific ways?
Tracey is a partner and owner overseeing branding and approving different initiatives. Aaron and Chelsea, Payne's and Tracy's kids, will be a part of our advisory board and a few public interfacing events a year.

Has support for the effort been provided by any of the key golf organizations and, individuals within the sport? If so, which ones and in what manner?
We have begun to work with Marc Haddad running PGA junior golf camps and with Jim Baugh at PHITamerica.org. We are working with several local chapters of The First Tee, where we can channel kids going through our phase 1 golf learning program and onto the next phase where kids will develop further skills moving to Jr Golf clubs and the First Tee program.
Finally, we are working with NGCOA in helping to promote our September National Golf Fundraising Tournament, which will raise funds to support our new partnership with the Boys & Girls Clubs of America. More information on the month-long tournament can be found on our website -- paynestewart.org.

In your press release you mention -- "We have flipped the traditional golf paradigm on its head by helping bring golf to kids away from the golf course." Can you elaborate on that?
Generally, the golf industry starts kids in golf around age 8 with PGA junior golf leagues, Drive, Chip and Putt, LPGA girls golf, The First Tee all at golf courses. We are focusing on 4-9 year olds and going where they learn all the other sports such as churches, YMCA's, Schools, and Boys and Girls clubs. Then, they can progress to a golf course to continue learning.

Are there specific benchmarks you will use to measure your success and overall reach?
We will look at the demographics of all the participants which will resemble normal society. We will have more minorities and girls participating because we will be going to where they learn other sports. Then, we will measure what percentage want to continue into golf and progress at a golf course.

One of the stated goals is to have 50 camps up and running in '21 -- how many are operational now?
We have almost 40 camps for July and August. We are signing up more clinics for the Fall which will run 6-8 weeks meeting once or twice a week and we should reach another 40.
---
For more info go to: