From the supine to the stupendous. From playing at a course which was basically saying 'come on and birdie me' to competing over one of the most demanding examinations the game has to offer, 18 LIV golfers will today be leaving the Orange County National Golf Club in Orlando, Florida (where last night Brooks Koepka won the third LIV Golf event of the season) and heading north to Georgia, to the floral majesty of Augusta National and the 87th staging of the Masters Tournament.
Among the 18 (hey, one per hole!) are six former Masters champions: Phil Mickelson (who has won it three times), Bubba Watson (twice), Charl Schwartzel, Sergio Garcia, Patrick Reed and Dustin Johnson. Other past LIV major champions in attendance, along with the reigning Open champion, Cameron Smith, will be Koepka, Bryson DeChambeau and Louis Oosthuizen. If the bookmakers are to be believed, and their livelihood depends on being right more often than wrong, Smith and Johnson are the only LIV players likely to trouble the scoreboards.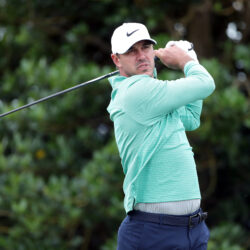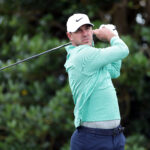 Smith was ranked N. 5 in the world at last year's Masters and he is sixth right now. Johnson was ranked 9th a year ago and it is some indication of the impact of LIV Golf events not yet qualifying for world ranking points that he is now at 69th. The renowned sports psychologist, Dr Bob Rotella, told The Times last week: "A lot of [the LIV Players] will turn this around and think 'this would be so cool if we went to Augusta and kicked those PGA Tour guys' butts'. They will be on a mission to find a way to promote the heck out of the LIV Tour and make it legitimate. They are going to take the pressure off and if they find a way to win they are going to throw it in everyone's face."
This was indeed what Patrick Reed said last week. "If you were able to go out and win [the Masters]," he told the Daily Telegraph, "it brings a boost not only to yourself but to the league and the [LIV] team that you're on." Far be it for me to get into any argument with anyone here but if I felt I was in with a chance of winning the Masters I am confident my main thought would not be 'let's do this for the Greg Norman show!' But what do I know?
What I do know is that among the players Rotella presently works with is Rory McIlroy, who in 2011 took a four-shot lead into the final round, shot 80 and ended up ten shots adrift of Schwartzel, which is why the South African will be one of the LIV contingent among the pines, magnolias and azaleas during this week. This year, as every year since, McIlroy goes to Augusta with the 'will he ever win it?'  question hanging over him; the more so now, this being the ninth time this has happened, because it is the only major championship he is yet to win. He presently has four in total. The same number, in fact, as Koepka.
You can follow Robert Green on Twitter @robrtgreen and enjoy his other blog f-factors.com plus you can read more by him on golf at robertgreengolf.com