Backgrounder --
Lynn Marriott & Pia Nilsson are co-founders of VISION54, a breakthrough program and golf school based at Talking Stick Golf Club in Scottsdale, Arizona. Lynn and Pia are internationally recognized, are the two highest ranked female instructors in America, and are both regularly featured among Golf Digest's Top 50 Greatest Teachers. VISION54's Golf Schools, 54GOLF, have been awarded the "Best Golf School in America" multiple times.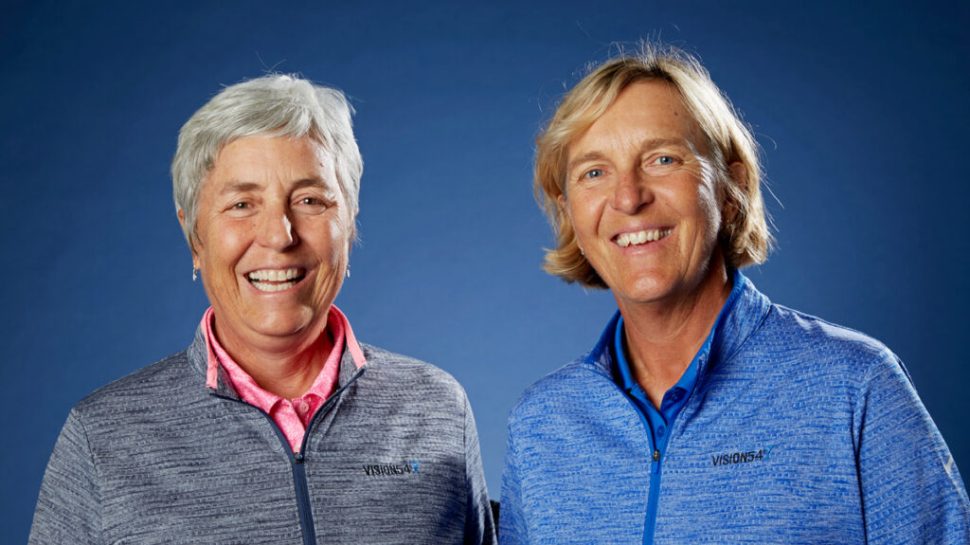 VISION54's Coach Programs, 54COACH, have repeatedly received the highest marks by peers of training for teachers / coaches. Lynn and Pia have coached players to well over one hundred tour victories on the LPGA Tour, PGA Tour, European Tour, Ladies European Tour, and Japan Tour. They've coached nine different major winners and four #1 ranked players in the world. They are the authors of four best-selling books, including their newest release Be A Player.



The Nilsson / Mariott approach --
Our main goal at VISION54 is to help golfers not only swing better, be more fit, manage your mind or putt better, but to make sure you as a player can transfer these skills and perform better on the course when it matters.
We look at the reality of golf and what elements influence your performance. The elements are physical, technical, mental, emotional, social and spirit of the game. To make this come alive, we created the Human Skills golfers need to complement your technique.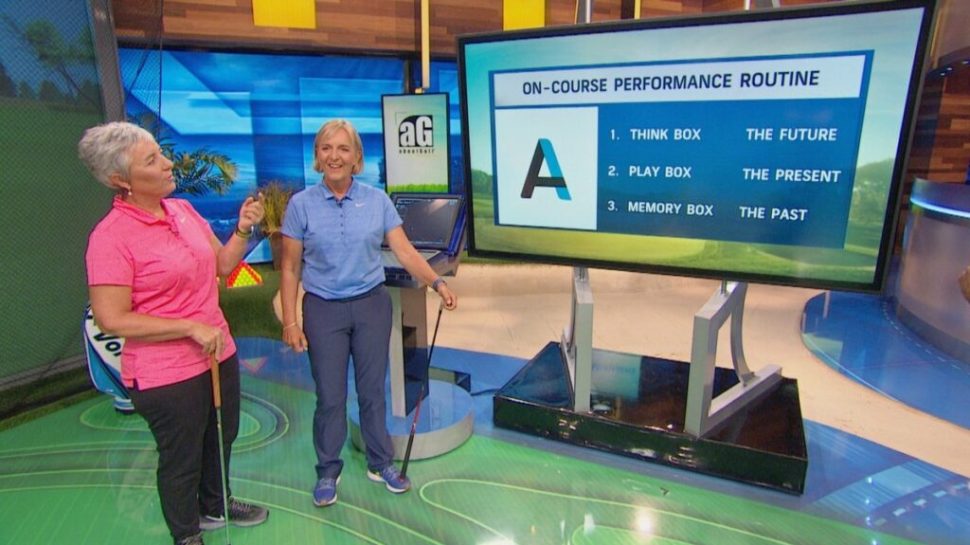 We believe that you have a unique strategy for playing great golf and we want you to take great care in discovering what works best for you – MY54. By doing this, you will gain clarity about your unique strategy for playing great golf, and therefore will achieve it more often.




You wake up in the morning -- what's the driving passion?
PIA NILSSON: To keep growing as a human being and as a coach.
LYNN MARRIOTT: To be healthier, happier and better.

Even with all the technological advances in equipment -- the overall handicap levels of average players has only dropped slightly over the last 25 years. Is that more a statement on the overall lack of consistent quality teaching throughout the golf industry?
PN: Many learn the technical fundamentals of the game, but not the non-technical fundamentals. It makes it hard for many to play better and enjoy it more.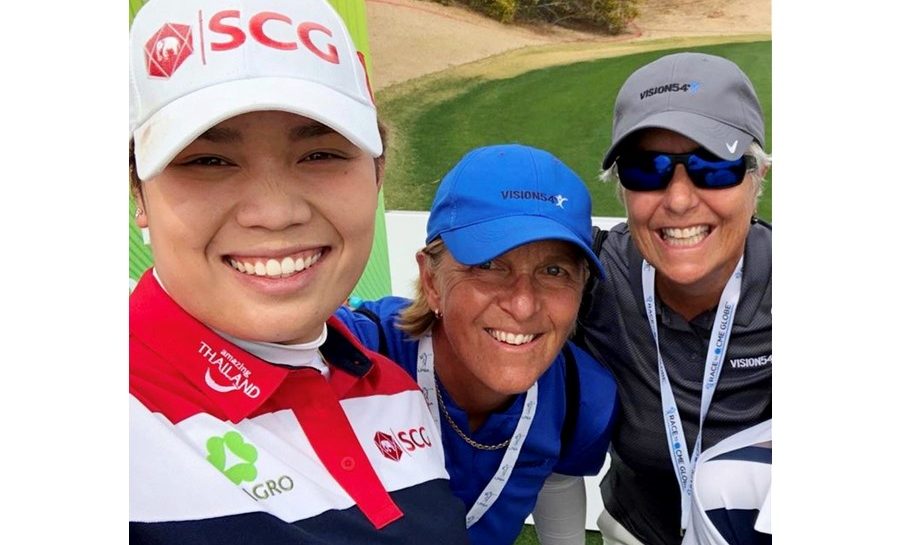 What makes successful teaching a reality?
PN: When players perform better on the course and enjoy the game.

How should golfers search out quality teachers?
LM: Depends on their intentions. Improve putting technique, learn on course skills, hitting different ball flights. Good to test a couple of teachers to see and feel if you trust them.

How does a teacher measure progress and how should students do likewise with teachers?
PN: If you play better and enjoy the game more.


How does your approach differ from what others are doing in the field?
LM: We add the non-technical golf fundamentals -- human skills. We do a lot of the training and coaching on the golf course.

Is there a difference when teaching men and women -- and if so how do you proceed accordingly?
PN: All people we coach are different physically, mentally, emotionally, socially, motivation. As teachers we need to be in tune with that and not do it the same way to all students.
With that mindset it's not different.

If you could change one thing in golf unilaterally -- what would it be and why?
LM: That more of the training happens in the context of the game -- on the course.
PN: We as golf teachers/coaches train all golfers pace of play.

The major golf organizations -- USGA, R&A, PGA of America, PGA TOUR, LPGA -- are all seeking ways to attract Millennials, women and minorities to the sport. If you were advising them -- what would you counsel them to be doing?
LM: Ask open ended questions and listen, and then make the game interesting and fun for how they want to enjoy the game.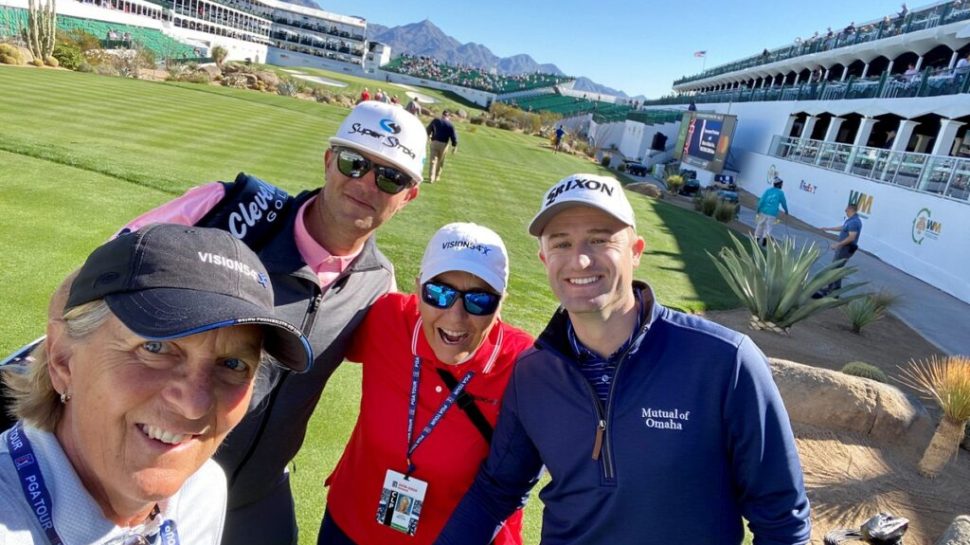 Best advice you ever received -- what was it and who from?
PN: "Never spend your time being a former anything" - from Condoleezza Rice.
LM: "People don't care what you know, until they know that you care" - from Theodore Roosevelt.

For more info go to: