AUGUSTA, GA. Al Davis, the famed managing partner for the former Oakland Raiders was always quick to say, "Just win baby, just win baby." Victory, in any sport, changes the narrative. Winning pushes aside the past and interjects a new beginning. Davis was an upstart and his battle with the established hierarchy of the National Football League was a longstanding feud. For Davis, the receiving of the Vince Lombari Trophy from then Commissioner Pete Rozelle for the Raiders first Super Bowl triumph was for sweet poetic justice and total vindication.
The 87th Masters commences Thursday and there are 18 LIV players in the field including six past champions. The coming together of LIV and the PGA TOUR at the first major championship in 2023 provides clear opportunities and risks for both sides.
LIV comes into The Masters clearly limping. The events played, thus far, have barely caused a ripple of excitement. Coming into Augusta provides the ideal platform to change the script and provide a much-needed spark.
For the PGA TOUR the reality in having its members on an equal playing field with LIV undoubtedly means the potential for a knockout punch but there is also the equal risk that despite all the talk from Commissioner Jay Monahan on the superiority of its players the man who walks away with The Green Jacket could well do what Davis so poignantly stated, "Just win baby."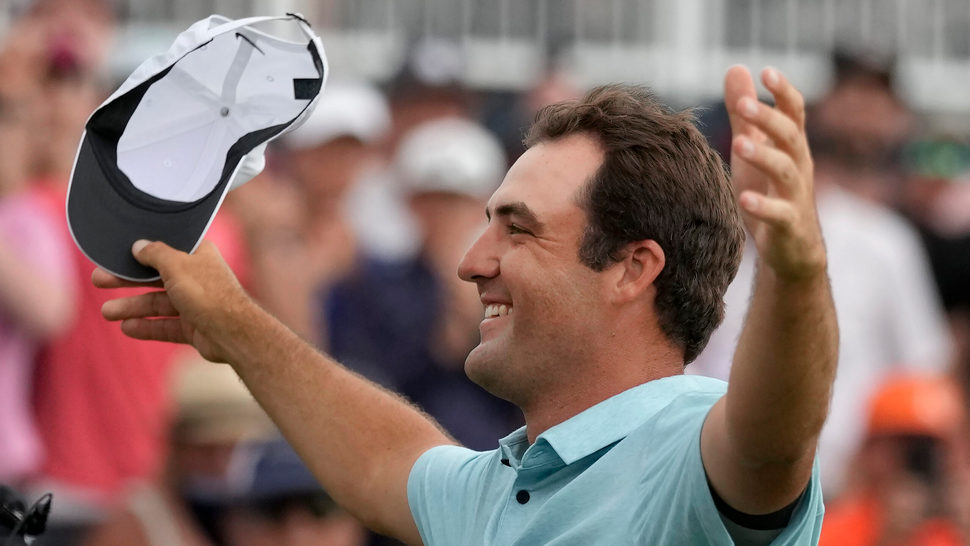 When the presentation of The Green Jacket is made in front of global audience in Butler Cabin the very real possibility exists a LIV player will receive the famed apparel item from world ranked number one player and defending champion Scottie Scheffler. Scheffler is a PGA TOUR member and the visual image of him assisting a LIV player into The Green Jacket would be seen by millions. What would be Norman's dream scenario for respect could well be a nightmare for Monahan and even throw shade on Augusta National Chairman Fred Ridley.
Scheffler has been on a dominant streak since vanquishing Jon Rahm in the 2021 Ryder Cup singles match. He has won six times on the PGA TOUR since that moment. The 26-year-old has shown the capacity to regain the number one ranking but now with LIV players in the field he needs to back up his position with a strong showing this week.
The biggest comeuppance would fall on Monahan's shoulders. The Commissioner has consistently stated LIV is not worthy of any discussion as a viable professional golf operation. Monahan has stated publicly he will not be meeting with LIV to discuss any possibility in working together. Having a LIV player take home The Green Jacket would only cause such questions to reappear.
For Ridley the pushback would be less given his desire to invite all eligible player to The Masters via his public statement just prior to Christmas in 2022. However, Ridley would be in the middle of the awards ceremony in Butler Cabin and his past comments on the upheaval caused by LIV would now return full circle.
Since LIV's arrival in 2022 not one member has won a major championship to date. Cameron Smith, winner of The Open Championship at St. Andrews, left just weeks after snatching the Claret Jug.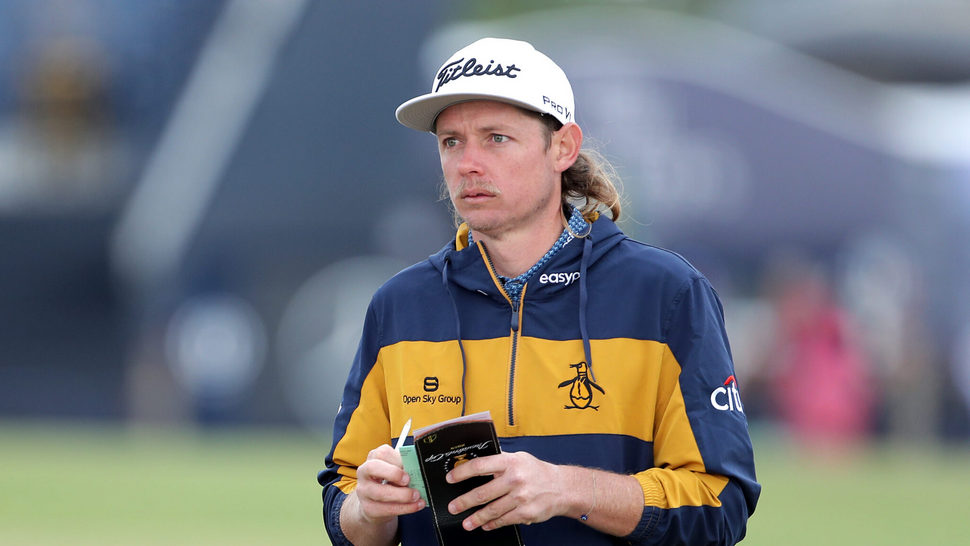 LIV players have been chastised for events featuring only 54 holes of play, no cuts and shotgun formats. The attempt to create a team format has also not resonated.
The idea that LIV is not viewed as elite professional golf has spurred players to be ready for Thursday's first round. Brooks Koepka, who claimed victory at last week's LIV event in Orlando, is a four-time major winner and his game is now rounding into form.
"I'm playing good, and there's really no better way to go into Augusta than playing good and getting a win," Koepka said. I'm very confident - I like where the game is at."
Dustin Johnson, a former world ranked number one player and two-time major and past Masters champion, is also seeking to change the storyline. Johnson has now plummeted to 69th position simply because performing in LIV events does not provide for any world ranking points.
On the PGA TOUR side there are three formidable players with the likes of Scheffler, Jon Rahm and Rory McIlroy all in the top three world ranking positions. McIlroy has been quite public in a variety of comments tied to LIV and its leader Greg Norman. A McIlroy win would elevate him to be the 6th member of the career Grand Slam and provide the perfect stage to validate his position on multiple fronts.
Optics in sports matter most of all. Talk is cheap and results say it all. You don't score with your mouth; you score with your clubs. The high wire act about to begin with this year's Masters could well be the last real opportunity for LIV to breathe life in its attempt to remove itself from the intensive care unit it resides in now.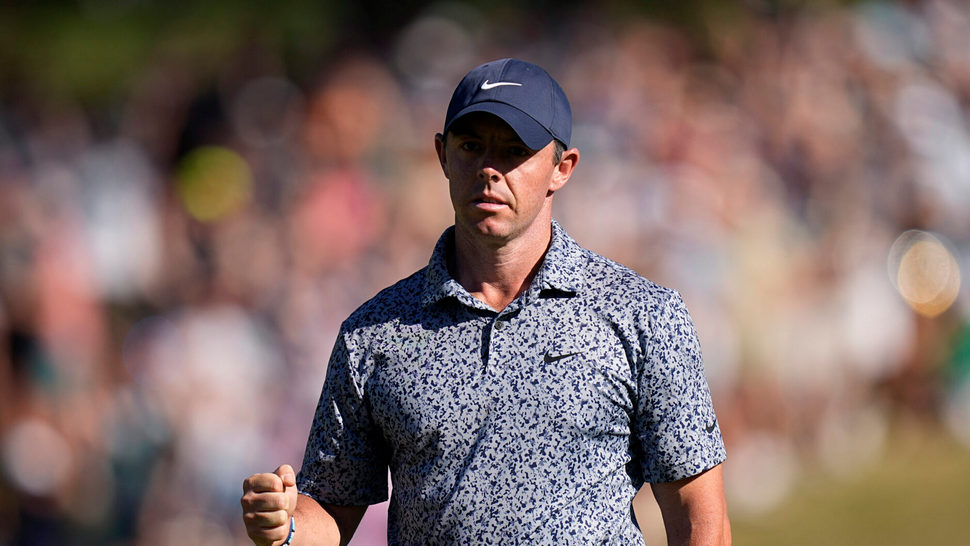 A win could provide the one missing element central to the standing of any sport enterprise. Credibility.
The Davis admonition of "just win baby, just win baby" has never been more meaningful than this week in Augusta.
A LIV resurrection on of all days Easter Sunday could provide a rich symbolism and a possible long-term pathway from the dead-end street it resides in now. The world of professional golf now has two key organizations on the front line ready to demonstrate which has the more powerful presence.
The stakes could not be higher.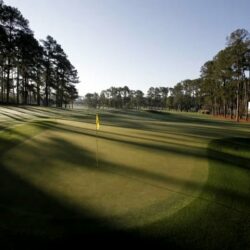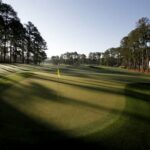 Related: Master of The Masters
M. James Ward examines the role of the Masters Chairman. Why Fred Ridley's voice reverberates throughout the global golf community and how Augusta's role has now expanded far beyond Magnolia Lane's entrance on Washington Road
Weather Watch
Severe weather starting Friday and extending all the way through the weekend is planned. Parts of the southeast USA have been ravaged by an outbreak of tornadoes which have left a wide swath of property damage and the loss of 26 lives.
While tornadic activity is not expected for the immediate Augusta area there will be major temperature changes between the rounds. Forecast highs for Thursday will be in the upper 80s. By Saturday daytime highs will reach no better than the low-to-mid 50s. Given the length of Augusta National now exceeds 7.500 yards and with temperature swings being as much as 30 degrees the bucolic spring-time setting could well be reminiscent of Open Championship conditions.
The last Masters with a Monday finish was 1983 when Spain's Seve Ballesteros claimed his second and final Green Jacket.