Srixon is looking to build on the success of its ZX series of woods with an updated version for 2023.
The likes of Hideki Matsuyama and Shane Lowry have been flag bearers for the Japanese brand, which has a well-deserved reputation for providing plenty of bang for your buck.
The major innovation that Srixon hopes will help the ZX MkII gain even more traction in Europe and the USA is its 'Rebound Frame' technology that is designed to help maximise the energy created on impact.
Two innovative flex zones do the hard work. In Zone 1 the driver face deforms inwardly at impact while in Zone 2, a ring of flexibility offset from the face, deforms outwardly. When these two zones snap back to shape just after impact, the compounded energy transfer is more powerful and efficient than standard designs.
Srixon claims the net sum gain is a 10% larger High COR area to the Driver faces compared to the previous generation.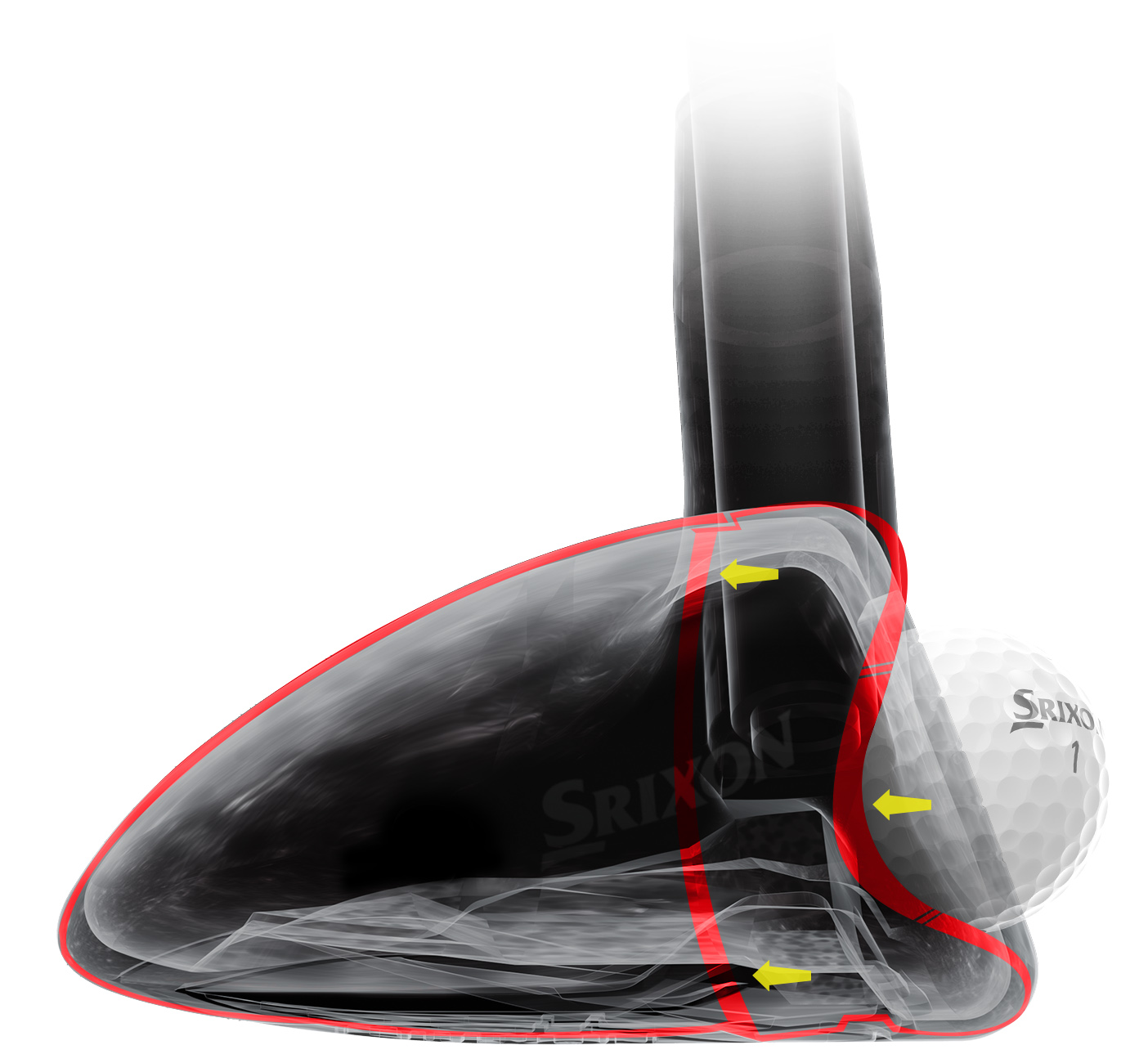 "With ZX Mk II, we've built upon the foundation of success with the previous generation," said Joe Miller, Product Expert at Srixon Sports Europe.
"Rebound Frame is a unique ball speed system that delivers a pure transfer of energy into the golf ball at impact. The result is an entire driver head that works in unison to deliver an unprecedented rebound effect that delivers maximum ball speed and ultimately, more distance."
The ZX Mk II drivers also feature a variable thickness face pattern that is 0.25mm thinner at its centre and 0.4mm thicker at the perimeter than last generation. These refinements add even more COR across the face for added ball speed and distance off the tee.
New to this generation is the ZX5 LS Mk II driver, which features a forward-placed, adjustable 8g weight that keeps spin low for players seeking to maximize distance above all else.
The ZX Mk II Fairway Woods and Hybrids feature similar foundational technologies as the drivers that seek to deliver more ball speed and greater distance from anywhere on the course.
The entire line of ZX Mk II Woods offers world-class shafts as standard options – the Project X HZRDUS Black Gen 4 or the Project X HZRDUS Smoke Red RDX shafts.
Prices (UK)
• ZX Mk II Series Drivers: £499
• ZX Mk II Fairway Woods: £279
• ZX Mk II Hybrids: £239
Lofts:
• ZX7 Mk II Driver (9.5°, 10.5°)
• ZX5 Mk II Driver (9.5°, 10.5 °)
• ZX5 LS Mk II Driver (8.5°, 9.5°, 10.5°)
• ZX Mk II Fairway Woods (13.5°, 15°, 18°, 21°)
• ZX Mk II Hybrids (17°, 19°, 22°, 25°, 28°)
Available in Europe: March 1st