CBD is steadily becoming one of the worst kept secrets in golf.
You'll undoubtedly have heard chatter on the PGA Tour news wheel when it comes to the product, which an increasing number of professionals are using to maximise their recovery, reduce anxiety and improve concentration.
But what exactly is CBD and which players are openly using it?
CBD is an acronym for cannabidiol, a chemical compound found in the cannabis plant. The product does not contain THC, which is the psychoactive compound in marijuana that gives the high sensation.
THC is a banned substance on the PGA Tour, however, both the PGA's Anti-Doping Program and even the World Anti-Doping Agency (WADA) have removed CBD from their prohibited lists.
The benefits of the compound include heightened focus, reduced inflammation and pain and can promote better sleep and injury recovery. Thus far, there appears to be no negative side effects.
Naturally, for the top professionals who put great stress on their bodies through practice, tournaments and gym work every single week, CBD is proving a popular supplement to their performance.
Better sleep before early tee times, emotional regulation to stay calm in the face of adversity, optimising focus when heading to a playoff in a major and eliminating nagging injuries, aches and pains. These are all optimal scenarios that players want to achieve, and if it's legal to do so – why not take CBD?
Of course, an element of caution must still be taken.
Matt Every was suspended from the PGA Tour for three months earlier this winter for violating its drug policy. The ban was for cannabis usage, despite Every claiming he has a prescription for it on medical grounds.
Every's ban serves as a reminder of how meticulous Tour players must be when filtering what enters their body, and the PGA Tour warns players to use CBD "at their own risk". They warn that some products may contain traces of THC, and thus players must place a premium on researching the available brands and ensuring their quality before partaking.
However, several big names have done their research and even signed partnerships with CBD companies – their brand names now popping up on visors and bags across the tournament field.
Without further ado, here are the golfing trailblazers who are staunch advocates of CBD. We take a look at their motivations for using CBD products and how it has impacted their recent performances:
---
Bubba Watson: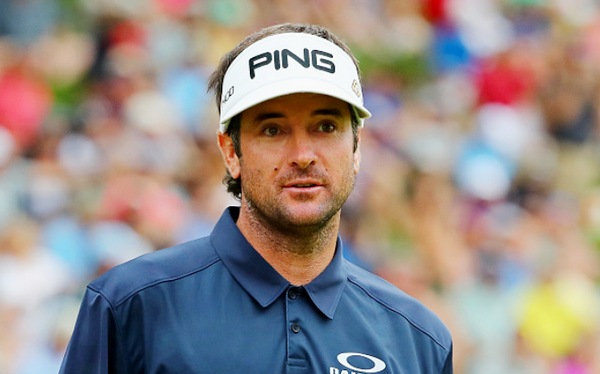 For the man who conquered Augusta National twice in three years, CBD is the key to prolonging his successful career.
He is one of the most outspoken proponents of CBD on Tour, and has had his own team of doctors analyse exactly what he is taking to ensure it is right for his body and does not put him at risk of a failed drug test.
Bubba is now 41, and his inspiration for taking the supplement stems from the continued playmaking of his older peers.
Watson told CNN, "I see Phil Mickelson winning at 48, so I've got at least eight more years of having a shot of winning some tournaments.
"So for me it was about how I create longevity in the game of golf and spending time with my kids running around. CBD was easily a fit for me."
The recovery benefits of CBD particularly resonate with Watson, who wants to maximise his pain relief and improve his sleep.
Speaking to TheStreet, Watson said: "The inflammation in my body, waking up with better sleep. They were the two things I focused on. With a 7-year-old and a 4-year-old in the house, and playing golf all day, I needed some energy fast."
Watson has signed a partnership with a CBD company, and displays this affiliation on his playing visors.
---
Scott McCarron: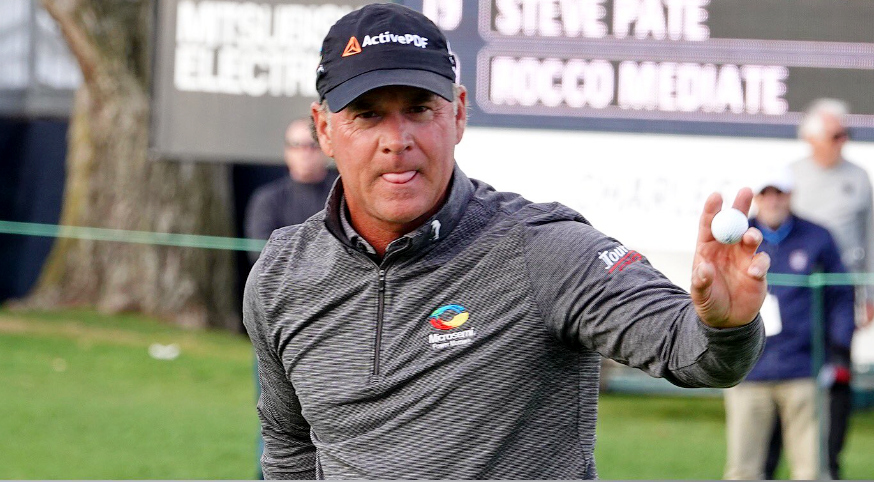 McCarron is the number one ranked player on the PGA Champions Tour.
He has three Tour wins in 2019, playing in 26 events - only three of the top 100 ranked players have competed in more tournaments than him this year.
McCarron has now been using CBD products for nearly two years, during which he has exhibited enviable success and longevity.
Now, CBD usage benefits from heightened discussion and debate among the senior players, owing to a greater risk of bodily aches and pains, as well as the more relaxed drug testing processes for the over-50s.
McCarron, speaking with ESPN, revealed that he first gave CBD the green light after it drastically improved his sleep.
He said: "I went and tried it about two weeks later when I went home. I measure my sleep with a device called WHOOP. For the first time in about two years of wearing the device, I was taking the CBD oil, and I had fantastic sleep for seven days straight."
McCarron also believes that CBD can effectively boost the performance of the average golfer.
He attests that CBD's capacity to reduce anxiety out on the course is of great potential to those playing the sport recreationally. Be it first-tee nerves or slippery four-footers, McCarron sees CBD as a solution – particularly if golfers are turning to alcohol to calm their nerves.
---
Lucas Glover:
Lucas Glover enjoyed his best season in over a decade in 2019.
His efforts included a fourth-place finish at the Honda Classic and a total of 7 top-ten finishes.
Glover believes that his use of CBD alongside his improved play is no coincidence.
He told GolfDigest: "I'm sleeping better and I feel like my recovery is better. As far as my overall health, I feel great. I can tell the difference when I wake up in the morning and that's a big part of it.
"I've always had some nagging, aching pains. Anxiety is something I had also fought. That was the real draw for me."
Glover also has no problem with the PGA Tour's warnings and official stance on CBD. He accepts it is what they must do to regulate fair play within the game, and is subsequently undeterred from his use of the product.
"It's not what people think, it's not marijuana", he said.
"I haven't come across one thing that has been a negative."
---
Scott Piercy: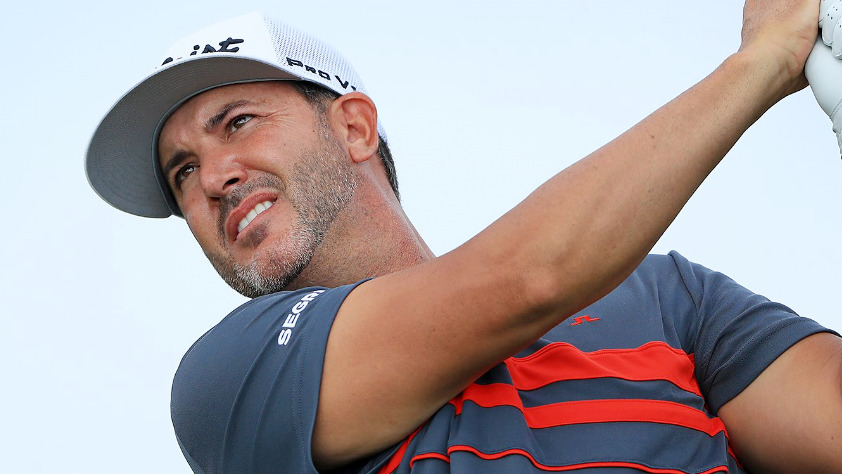 2016 U.S. Open runner-up Scott Piercy is another to champion the use of CBD.
The four-time PGA Tour victor signed a partnership in April 2019 with CBD consumer product developer Real Brands.
Piercy's commitment to the product is evident, and he is keen to spread the word about CBD's benefits for golfers.
He said: "I am proud to join the Real Brands Team. I have taken the time to get to know the team at Real Brands and look forward to doing what I can to help grow their Hemp-Derived CBD brands."
---
Phil Mickelson:
Another man who is all-too-familiar with second-place finishes at his national championship is Phil Mickelson.
Now, Lefty is only rumoured to use CBD following a piece of footage taken from the 2019 Masters, where he appeared to ingest CBD oil during his second-round.
Mickelson's use of CBD would certainly make sense, given its anti-inflammatory nature.
The five-time major champion has psoriatic arthritis and has even starred in advertisements for arthritis medicine.
Phil and long-time rival Tiger Woods are both well-known to have ongoing aches and pains – could CBD be what's keeping them fit to tee it up?