The Ryder Cup at the Marco Simone Golf & Country Club just outside Rome ended a week ago last Sunday. The event has left me with several memories, by far most of them positive ones, and I especially recall those elements of it that emphasized the point that this match was taking place in Italy rather than, say, at The Belfry, where it was staged the previous four times it was held in England.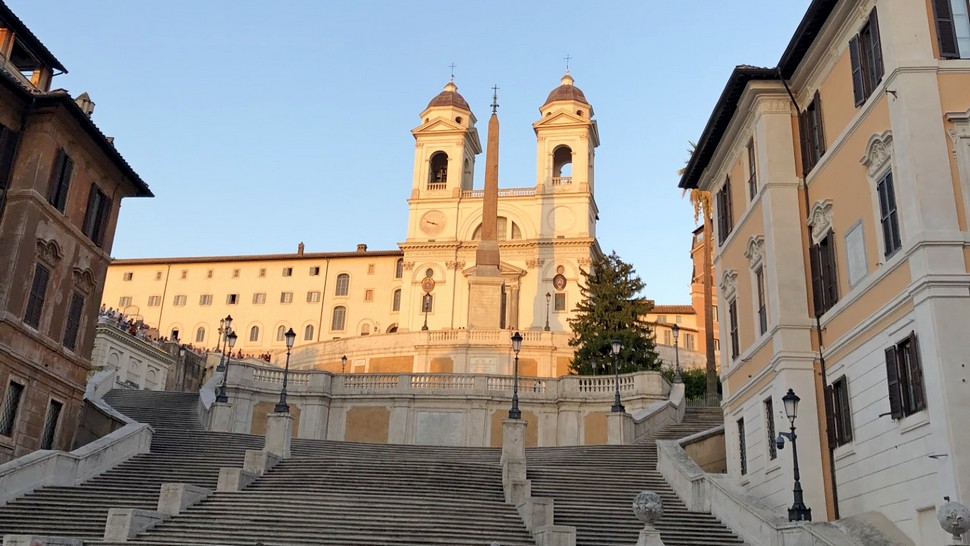 I ventured into the centre of Rome on the Wednesday evening before the competition got underway. I made my way along the Via Sistina with the intention of walking from there down the Spanish Steps and then finding somewhere to eat. The latter part worked but not the first - at the bottom of the famous staircase there was a Ryder Cup function which mean the steps were closed to the public for a time. It was a minor inconvenience for me and it seemed a cool idea to bring an aspect of the golf to the heart of the Italian capital.
And yet… and yet. I could not help but recall a holiday four of us took in 1978. Pope John Paul I had suddenly died (in fact, 45 years and one day prior to the evening I was presently spending in Rome) in the time between us leaving the UK and reaching Italy. The fact that the cardinals were in the process of selecting his successor meant our much anticipated visit to the Sistine Chapel, where the church elders sat in conclave to make their decision, was not going to happen. And it didn't until several years later. It got me thinking: what if you were making your one and only trip to Rome and the Spanish Steps were what you were most looking forward to seeing and then that happens? I suspect someone with perhaps the temperament of Tyrrell Hatton might not have handled the situation with some tranquillity.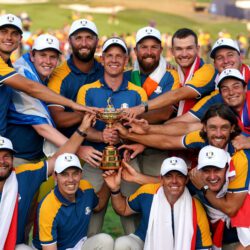 Sticking with renowned Roman landmarks, just off the glorious Piazza Navona is Bar XXXIV. It's a sports bar and it was showing the Ryder Cup. With a name like that – you know, the Roman numerals - one wondered whether it might have had some sort of LIV Golf thing going on. I don't know the answer to that but it was pretty packed for the Friday afternoon fourballs.
Speaking of reading, every time the football World Cup comes around there is invariably a story somewhere about how when England won it in 1966 it merited just one back-page article in most newspapers whereas today it would generate a grotesque number of sections and supplements. Well, golf in Italy is still back there. On the Monday after the match, in the 56-page edition of Corriere dello Sport – the Roman sports paper – the Ryder Cup was accorded one page of coverage. On page 53. And Europe had won!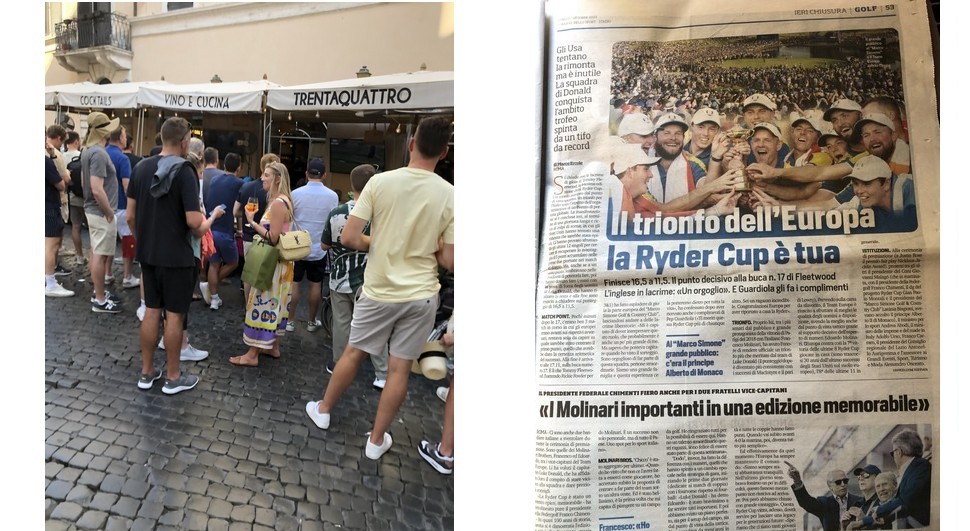 You can follow Robert Green on Twitter @robrtgreen and enjoy his other blog f-factors.com plus you can read more by him on golf at robertgreengolf.com