Whether you should wear sunglasses on the golf course is a popular debate in the sports community. It's such a talking point that many sports news channels featured a story on professional golfer Phil Mickelson when he started sporting sunglasses on the golf course. Mickelson explained that he first started wearing the shades to protect the skin around his eyes while undergoing chemotherapy treatment for skin cancer. However, he noticed that his eyes were much more relaxed at the end of the day and that "they weren't squinting the whole time."
"They [the sunglasses] didn't move around on my face when I was swinging," Mickelson continues. While it wasn't specified what brand he was wearing during the 2020 Masters, many fans say that the design closely resembles the Green Reader sunglasses from Uswing, which the 50-year-old may have picked up while playing in the Macau Open in 2019. Other fans claim that Roka's Falcon Ti Polarized is more similar to Mickelson's shades.
Nevertheless, wearing sunglasses on the golf field has since become an even more popular practice, even for golfers with poor eyesight. David Duval, Justin Rose, and Jon Daly have all been known to wear glasses when playing, whilst Tiger Woods would never have achieved the heights he did without vision aids - he was once quoted as saying he was legally blind without contact lenses due to his nearsightedness. That means that shades and prescription sunglasses have become popular in recent years. Indeed, brands such as Oakley, popular with golfers, can be purchased with prescription lenses, ensuring even those with eyesight issues can enjoy wearing sunglasses on the course.
However, it is important to understand why golfers with good or poor eyesight would use sunglasses when teeing off or approaching the green. Different players claim that there are different benefits to wearing the accessory. Let's take a closer look at these benefits below.
Improve depth perception
Besides Mickelson, professional golfer Rickie Fowler is also known to sport sunglasses on the golf course. Fowler claims that he has struggled to see more than 150 yards away for years but that depth perception has never been a problem for him: "The only time I start to struggle with some depth perception is in low light situations, like early morning or as the sun is going down."
He claims that prescription spectacles only interfered with his golf swing. Fowler has thus opted for customized Oakley tinted sunglasses to help with his vision during tournaments. Many reputable brands, such as Oakley sunglasses, allow customization and are designed for the comfort of various athletes. This helps athletes take advantage of the Prizm Lens Technology, which enhances colour contrast in all lighting conditions, making it easier to see details on the course. The adjustable temple arms and nose pads additionally make sure the sunglasses stay on the face no matter how hard golfers swing.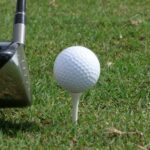 Protect against sunlight
Golfers tend to play under the sun for several hours. However, prolonged exposure to sunlight has been proven to be extremely harmful to your eye health. This can increase your risk of cataracts, macular degeneration, pterygia, and other diseases.
That is why many sunglasses brands are careful to include 100 per cent protection from harmful UVA and UVB rays for athletes. REKS sunglasses, for instance, have Trivex colour-boosting lenses that were developed by the military. This ensures extreme resistance to impact, temperatures, chemicals, and sunlight. These are made of a urethane-based monomer, refracting less light and producing crisp visual clarity.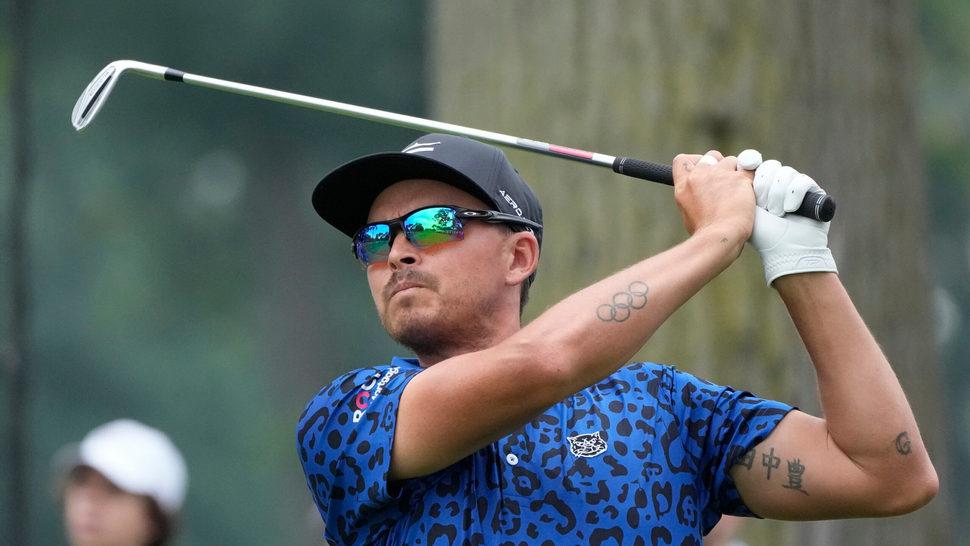 Reduce eye fatigue
Golfers frequently squint to see their shots, more so during sunny days when the glare from the sun or any nearby bodies of water is abundant. This can easily cause eyes to dry and feel tired. Eye strain can consequently cause frequent headaches, which can impact one's golf performance. Sunglasses block this glare and help golfers focus on the fairway. The right pair will even increase contrast so golfers can see the ball more clearly and make more accurate shots.
Many professional golfers are beginning to add sunglasses into their arsenal to improve their game and protect their eye health in the long run. If you plan to do the same, it is best to consult optical professionals for the best frame and style for your face. With the right pair of sunglasses, you can also enjoy the different benefits of using sunglasses while playing golf.
As well as helping with eyesight, reducing fatigue, and other benefits, a good pair of sunglasses look good on a golfer. For some, that's paramount, and if looking good on the course is your thing, then you ought to make our article on the best-dressed golfers your next read.