Edge Golf College is a ground-breaking golf college which has been established to deliver a bespoke British higher education in golf performance to golfers worldwide, while practicing and playing in Portugal over the winter months. The R&A has given Edge Golf College support in the form of scholarship funding in 2021, the college's inaugural year.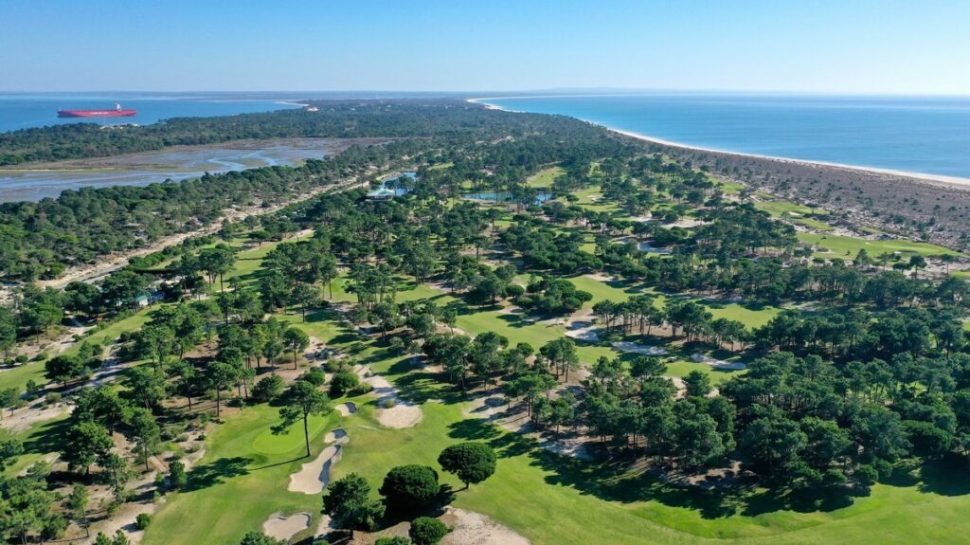 Edge Golf College combines the ideal career pathway development for the ambitious golfer, with intense warm weather training at a venue that basks in the Portuguese sun for over 300 days per year. Consistently ranked in Europe's top 10 golf courses, Troia Golf Resort is the perfect location for this exciting college performance environment.
In addition to the scholarships, students at Edge Golf College will be able to acces The R&A Student Tour series, where the winners of the series have the opportunity to play in the Arnold Palmer Cup, the annual match between college players from the United States of America and an International team.
Neil Connolly, a co-founder of Edge Golf College, said: "We launched Edge Golf College to create a European education and game development centre of excellence dedicated to the improvement of top players from European countries and across the workd, allowing them an opportunity to play, practice, compete and study over the winter in the ultimate climate Europe has to offer."



We feel extremely lucky to be able to operate out of the magnificent and much envied Troia Resort, and we are delighted to have received funding from The R&A. With their support, I know we can offer unique opportunities for our students and the greater good of the game."
Many European golf federations, including Portugal, are on board with the concept of Edge and are excited to be working with us and maintaining contact with their players over the winter."
Phil Anderton, Chief Development Officer at The R&A, said: "We believe that it is important to support aspiring young golfers during their time at college and university and so funding for student golf is an integral part of our golf development activities each year. We look forwart to seeing the progress made by Edge Golf College and welcoming golfers from its programme into our Student Tour Series next year."
Students can leave Edge with a degree in Sports Business Management or Sports Coaching Performance (among other options), awarded by the University of Central Lancashire. The programme will be taught and has been written by industry experts in their fields, to accelerate golfers' development faster than any other college programme worldwide.
Combining a higher education curriculum with more than 45 hours of practice a week, the College will give student golfers the chance to focus on their game, with every aspect being analysed and improved on a daily basis. By combining tournament performance and education within this centre of excellence, student-athletes can put their golf game's development at the heart of their college work, whilst giving them several career options allowing them to become future ambassadors of the game.
Based for 26 weeks, over the winter, at the world-class Troia Golf Resort, Edge Golf College is perfectly placed geographically and educationally to transition players from aspiring amateurs to tournament professionals, or business professionals within the golf industry.
Students will have unlimited access to the spectacular 18-hole championship course, which is highly regarded across Europe for its challenging links holes and natural beauty, offering the perfect test for the up-and-coming players, with short game areas in abundance and all the balls a player could want to hit, this really is the ideal environment for a player to secure their golfing future while taking their performance to the next level.
Edge Golf College is currently recruiting for the first course at Troia, which starts in September 2021 and is requesting that any players interested enquire as soon as possible, as there are a limited number of spaces available. For more information or to participate in the next Open Day, see www.edgegolfcollege.com