Former captain Padraig Harrington believes he has two chances to prove he is worthy of becoming the oldest ever Ryder Cup player, 13 years after the last of his six appearances in the biennial event.
Harrington has not won on the DP World Tour since 2016 but has claimed five victories on the Champions Tour in the last 13 months, including successfully defending his title in the Dick's Sporting Goods Open last month.
The 51-year-old also started this season with fourth place in Abu Dhabi and finished 27th in the US Open last month, sparking speculation that he could be in the frame for one of captain Luke Donald's six wild cards.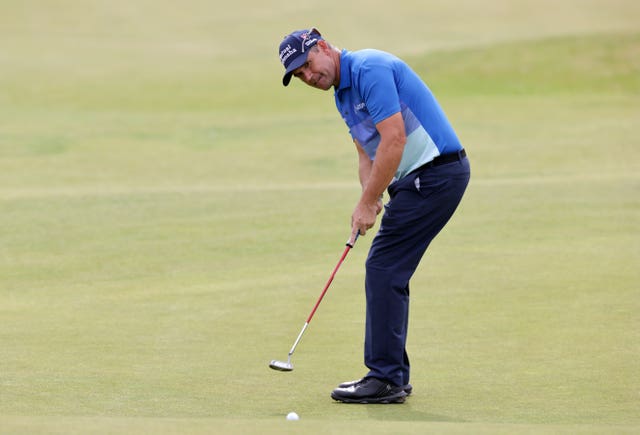 Raymond Floyd was 51 when he played in the 1993 Ryder Cup at The Belfry, but Harrington will celebrate his 52nd birthday a month before this year's contest in Rome.
"I don't think we should take the Seniors Tour into account, it's different golf," Harrington said after a second round of 66 left him high on the leaderboard in the £7million Genesis Scottish Open.
"I should be judged on how I play in DP World Tour and PGA Tour events. That's it. I've seen some nice form and I'm gradually getting better and better.
"I played well in Abu Dhabi there but that was a good round with my back to the wall. This has been better in terms of being stress-free. I like what I see this week.
"With regards to the Ryder Cup, I've got these two events. I'll see at the end of the Open. I'll talk to Luke and see where I stand and, if necessary, I'll change my schedule and come and play over here.
"I'm meant to be playing a few Senior events in the middle of the summer. But I will change that and play European Tour events if I have a genuine chance. If it's real."
Asked if he had already been in contact with Donald, Harrington said: "Luke rang me a couple of weeks ago. He was actually on to congratulate me for my win, but he also said that it would be remiss of him to say he wasn't watching.
"He asked about my schedule. I said how I play in Scotland and at the Open will determine everything. If I don't have good weeks it won't be enough.
"The team looks good. I have to say that. The good players are playing well. The young guys are coming through. And older guys like Justin (Rose) have come back into form.
"I don't think they are scrambling to need me in the team. They are very solid. Every week in the States we see a European winning or contending. It's turned a nice corner for Europe.
"It's nice to have experience, but they are not crying out for it. Although I don't want to talk myself out if it. But they're not desperate to have me in the team."