A new study reveals that Rory McIlroy is the highest-earning star from Full Swing, potentially earning up to £6,693 per sponsored post.
Research conducted by Sport World News examined the social media profiles of the cast of Netflix's Full Swing to establish which star is the most influential on social media and how much they can earn per sponsored post.
The research revealed that Rory McIlroy is the most influential social media star in the new Netflix golf docuseries. The former world number one has the highest Instagram following of over 2.4 million, which allows him to earn up to £6,693 per sponsored Instagram post, the highest potential earnings of the cast. If Rory wanted to afford four years of tuition at Harvard University for his daughter by the time she is old enough to apply, he would only need to make two sponsored posts per year. Rory also has the highest average likes at almost 50,000 per post. Despite being the most influential, McIlroy ranks second highest in career earnings.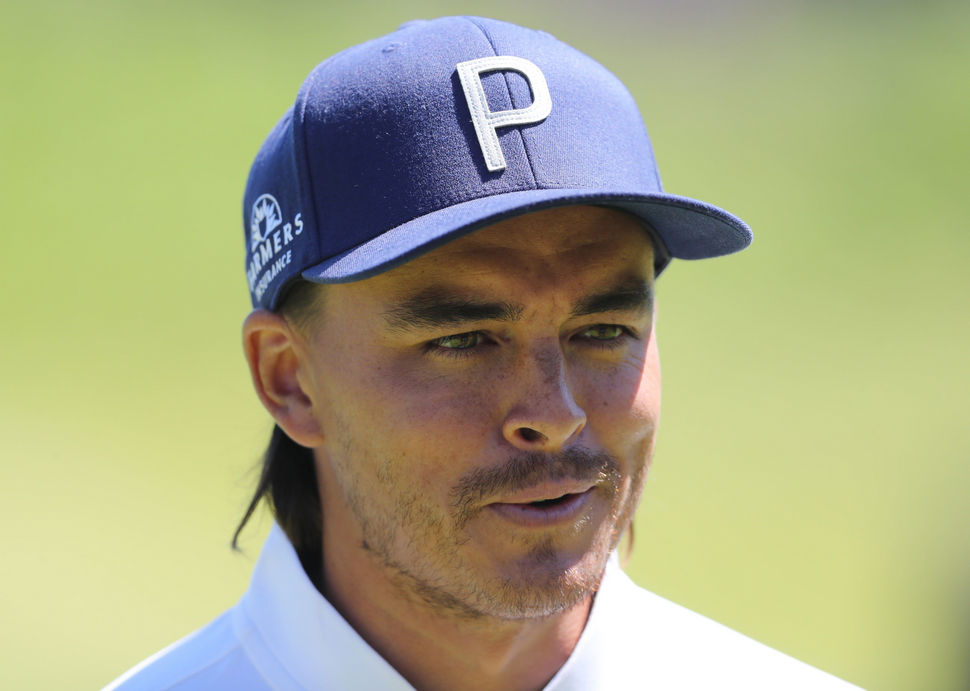 Rickie Fowler is the second most influential Full Swing star. The American golfer, who features in episode one, "Frenemies", has the second-highest Instagram following of 1.9 million, earning up to a potential £5,200 per sponsored post.
Jordan Spieth, co-star of episode one, can earn up to £4,707 per sponsored post, ranking his social media influence third highest out of the cast. The three-time major winner has 1.7 million Instagram followers, the third highest of the cast.
The fourth most influential is Justin Thomas. Justin can expect to earn up to £3,921 per sponsored post due to his 1.4 million followers. Justin has gained the second most Instagram followers, over 41,000, since Full Swing was released, more than double the cast's average.
Dustin Johnson is the fifth most influential and the first LIV Golf player to make the list. With 1.2 million Instagram followers, DJ could earn up to £3,374 per sponsored post. Though this is not likely to make much difference, with the highest career earnings out of the whole cast, racking up an estimated £61.86 million, or just over £4 million per year. Dustin's wife Paulina Gretzky, daughter of Hockey Hall of Famer Wayne Gretzky, is more influential than most Full Swing pros, with one million Instagram followers, and also enjoyed a follower boost since featuring in the show.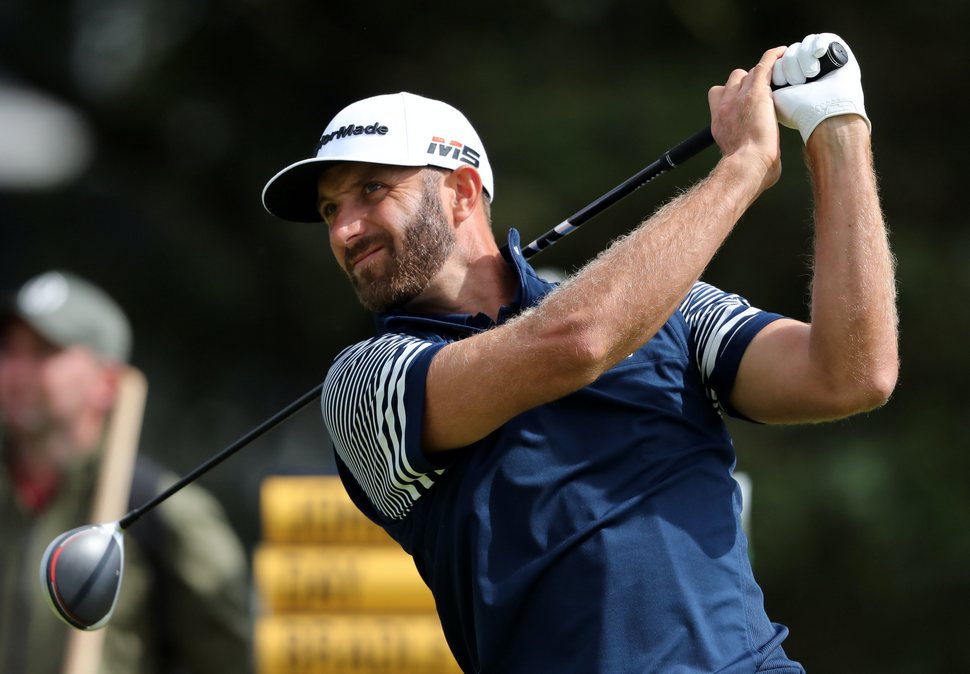 On the flip side, despite having one of the smallest Instagram followings, Joel Dahmen, currently one of the least influential, is the breakout star of the series. He has gained the most followers, over 104,000, more than tripling his original following. This is a 344% greater gain, or over four times the rest of the cast, who averaged 20,500 new followers.
Brooks Koepka is the sixth most influential and the second LIV Golf player listed. With one million followers, Brooks can earn up to £2,940 per sponsored post. Brooks' Instagram stats show he has the highest percentage of fake followers, almost one in five.
Star of episode three, "Money or Legacy", Ian Poulter is the seventh most influential with 582,000 followers, meaning he can potentially earn up to £2,395 per sponsored post. Ian, who currently has the lowest engagement rate out of the whole cast, 0.34%, has been losing hundreds of followers each week since his switch to LIV Golf was announced in June 2022. He has regained almost 14,000 followers in two weeks after the show's release. Out of the top ten, Ian reportedly earns the least per year, £1.06 million.
Former world number two and star of episode six, "Don't Get Bitter, Get Better", Collin Morikawa is the eighth most influential on social media, with over 524,000 followers. Based on this figure, Collin can expect to earn up to an estimated £2,066 per sponsored post. He currently has the lowest total career earnings in the top ten, an estimated £15.2 million.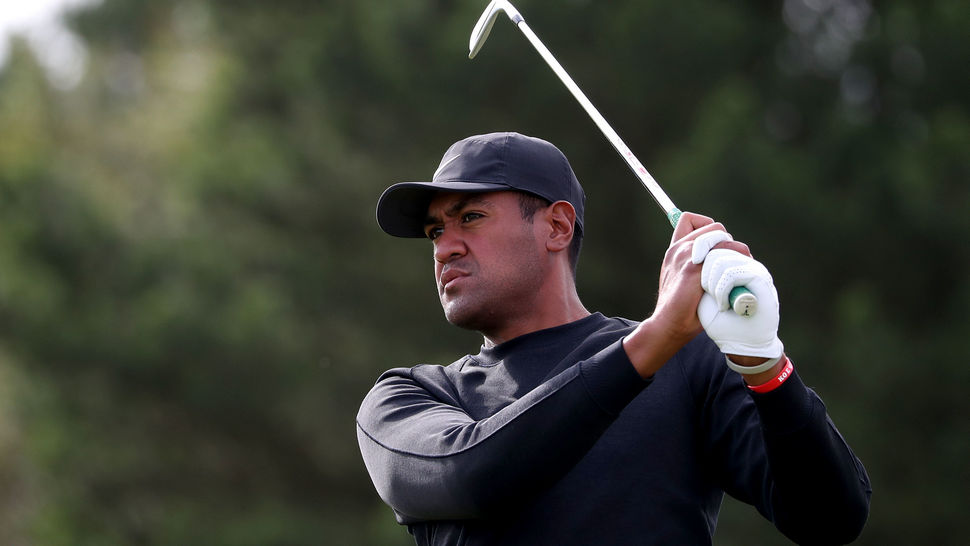 Tony Finau, who also starred in episode six, is the ninth most influential player from Full Swing. Despite having slightly more Instagram followers than Collin Morikawa, over 532,000, Tony can earn up to £2,043 per sponsored post. This is because Finau's engagement rate of 1.68% is half of Morikawa's. Since the show premiered, Tony has gained three-quarters more followers than Collin, 35,000 compared to 20,000.
Rounding off the list at number ten is Australian Cameron Smith. Smith, who faces Rory McIlroy in the last episode, "Everything Has Led To This", can charge up to an estimated £1,525 per sponsored post with 371,000 Instagram followers. Cameron has the lowest percentage of fake followers, just over one in ten (11.14%), and the highest engagement rate in the top ten, 6.25%. Since appearing in the docuseries, however, he gained the fewest followers in the top ten, just over 2,800, four-fifths less than other pros, and an overall gain of only 0.78%.
The study also revealed LIV Golf pros' median social media earnings are over one-sixth smaller than those of its PGA pros. LIV Golf pros' follower counts are also 25% smaller than PGA pros.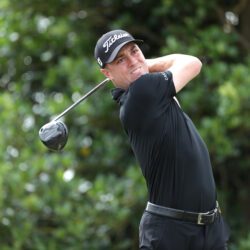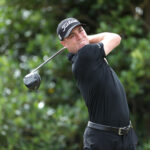 Full Swing social media earnings
Cast member
Instagram
Instagram follower count
Engagement rate
Potential earnings per sponsored Instagram post
Rory McIlroy
@rorymcilroy
2,400,000
2.05%
£6,693
Rickie Fowler
@rickiefowler
1,900,000
1.96%
£5,200
Jordan Spieth
@jordanspieth
1,700,000
1.51%
£4,707
Justin Thomas
@justinthomas34
1,400,000
3.13%
£3,921
Dustin Johnson
@dustinjohnsongolf
1,200,000
0.52%
£3,374
Brooks Koepka
@bkoepka
1,000,000
0.58%
£2,940
Ian Poulter
@ianjamespoulter
582,000
0.34%
£2,395
Collin Morikawa
@collin_mowikawa
524,000
3.47%
£2,066
Tony Finau
@tonyfinaugolf
532,000
1.68%
£2,043
Cameron Smith
@cameronsmithgolf
371,000
6.25%
£1,525
A spokesperson for Sport World News commented on the findings: "With the success of Netflix's golf docuseries, this study explores the earnings of the cast to reveal how much they can earn outside of our screens since the series release has seen their social media followings jump.
"It's fascinating to see which players have resonated most with fans: Joel Dahmen gained far more followers than anyone else, revealing him as a clear hit with viewers.
"Full Swing's popularity could lead to more opportunities for players outside the TV show, though time will tell if the biggest offers go to PGA or LIV golfers."