10th hole / 464 Yards / Par-4
Architect: Perry Maxwell (1924)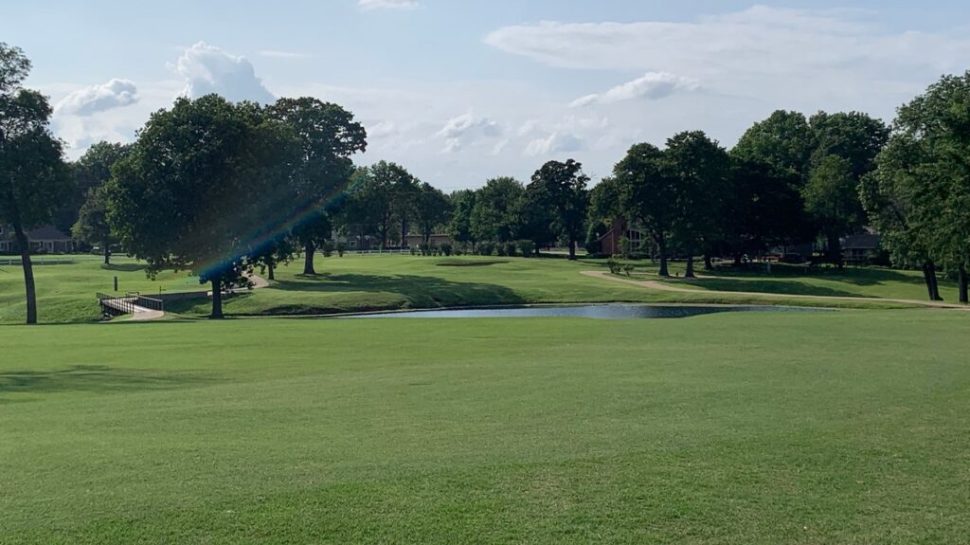 Estimated reading time: 4 minutes
The recently played PGA Championship at Southern Hills in Tulsa showcased the brilliance of architect Perry Maxwell. The routing and intricate sophistication of the various putting surfaces highlighted the "Maxwell rolls" which continue to bedevil players with their numerous challenging movements.
Roughly one hour away is Muskogee Golf Club in Muskogee, Oklahoma.
Maxwell designed the layout in 1924 with Bermuda greens which were then replaced in 1936.
From the moment you arrive at the teeing area, the 10th hole demonstratesMaxwell's desire to test players in all ways.
The hole turns left in the drive zone. Being able to shape one's tee shot in a right-to-left manner can reap huge dividends. Going too far left can demand a steep price as pesky trees lurk nearby. Those venturing too far to that side will need to demonstrate the escape wizardry of Houdini.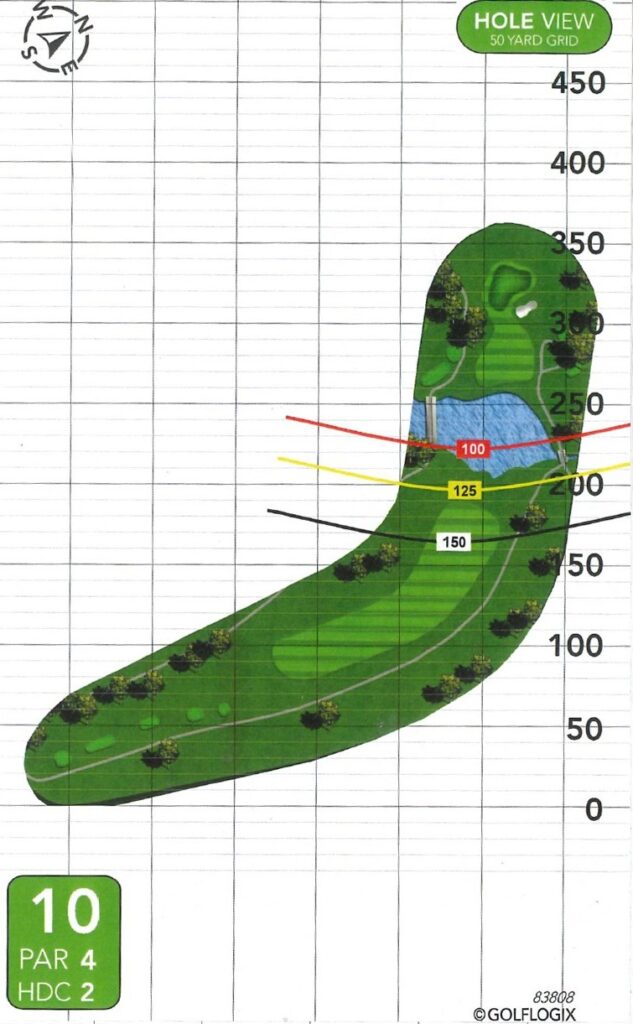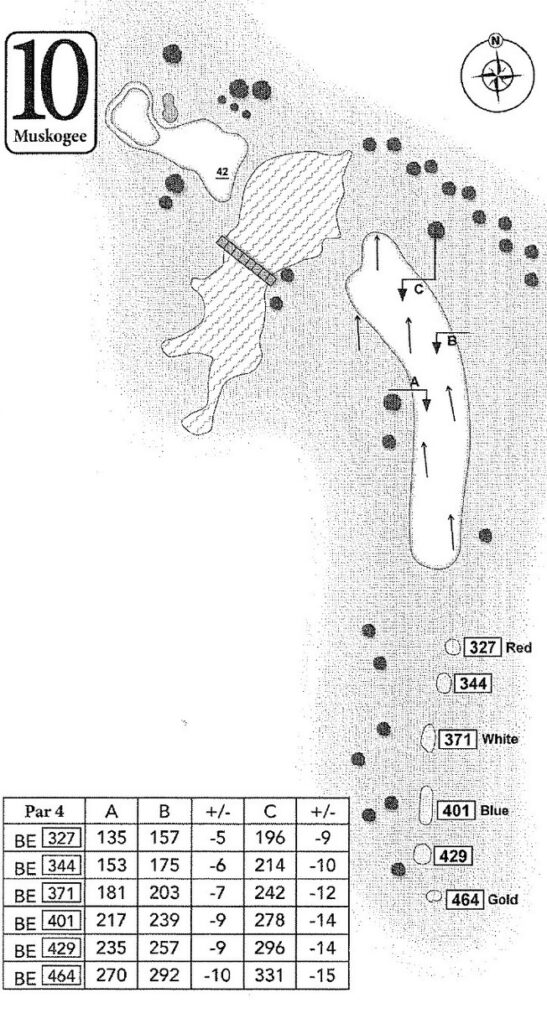 Tee shots that go too far right can easily leave the fairway on that side and provide a more challenging approach angle to the green.
There is a fronting pond but its role is limited unless players find rough from the tee and cannot carry it.
Just as important is a solitary tree located to the green's immediate left. When the pin is placed nearest to that side it requires awareness from players to avoid interfering with the approach shot.
A solitary bunker is smartly placed on the right and gauging the correct distance with the approach when positioned there can prove quite testing.
The green is not large -- just 3,845 square feet. However, like so many other greens at Muskogee the one at the 10th has an array of riddles to solve. 
A back right position is a demanding one but so is a frontal pin given the narrowness of the landing area and the close proximity of the bunker right and the manner by which the terrain falls away from the left.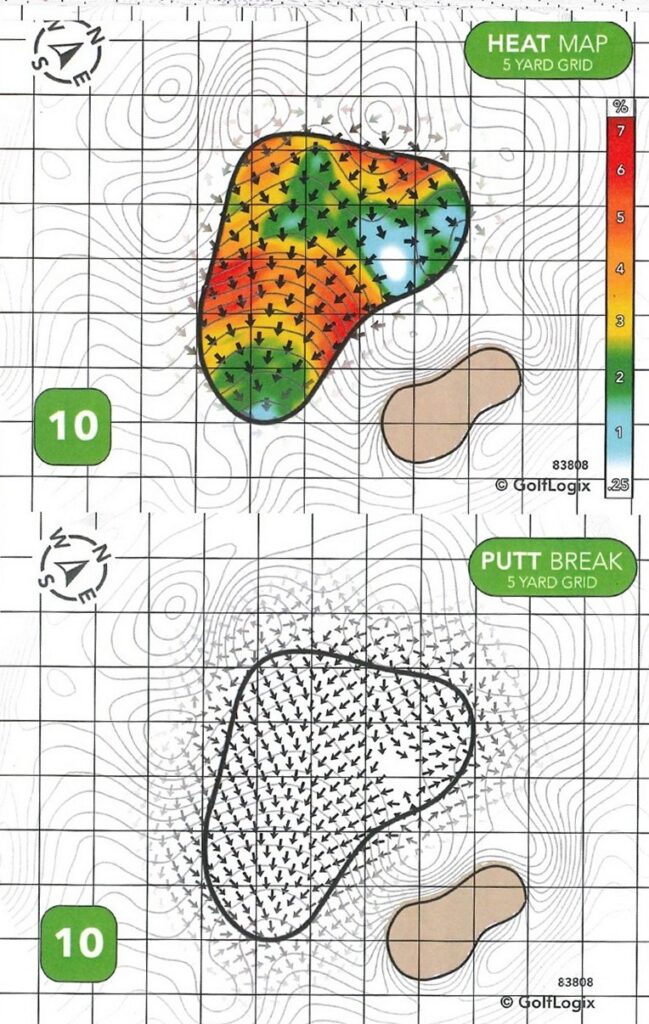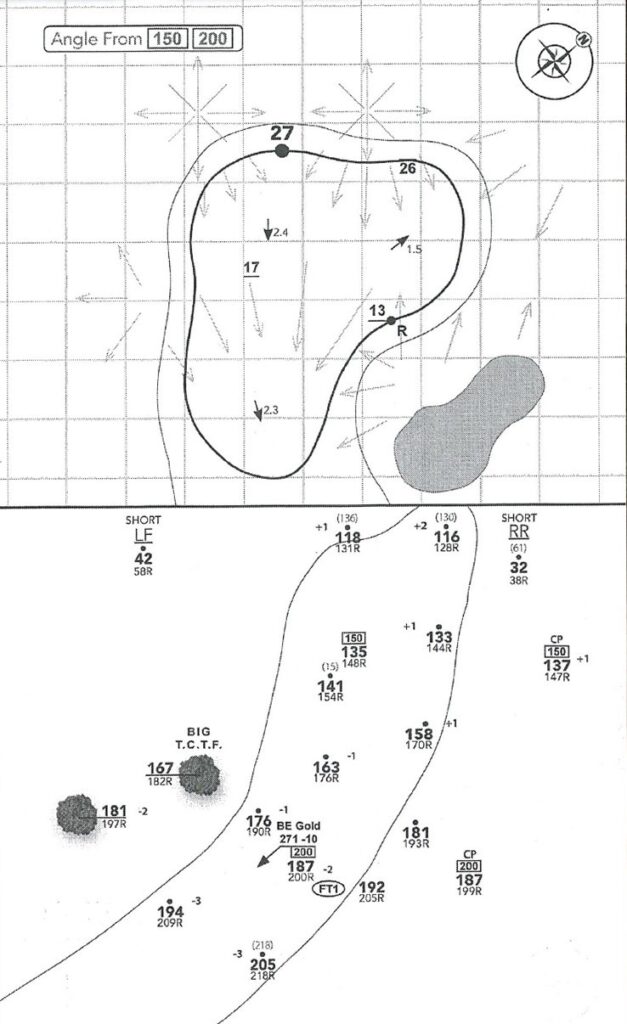 The prevailing wind during the prime playing months comes from the south and even when downwind the gauging of distances is crucial in tandem with securing the optimum angle with the approach. When the wind flips out of the north the length of the hole significantly increases.
The 10th wonderfully illustrates the Maxwell philosophy. Players are rewarded when executing with precision. One cannot drop one's guard for even a second. Those leaving the green in four strokes will have earned rightful success.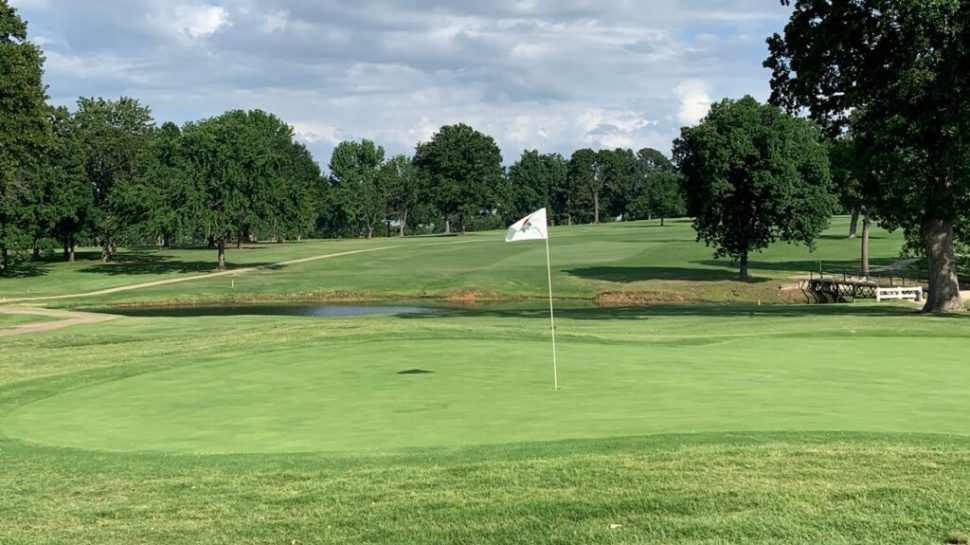 How good is Muskogee Golf Club? The facility hosted the 1970 Women's Open won by Donna Caponi and has been the venue for other key events within the Sooner State.
To the club's credit the putting surfaces have retained the Maxwell philosophy. The Ardmore, OK resident created other notable courses in the South-Central Plains and advised on a number of iconic layouts such as Augusta National, Crystal Downs and The National Golf Links of America, to name just three of his most notable involvements.
***
For more info go to:
Eastern Oklahoma | Muskogee Golf Club
Photos and renderings courtesy: Muskogee Golf Club