Two-time major winner Justin Thomas insists great things are coming despite his recent poor form as he prepares for the 3M Open this week.
Thomas made a miserable exit from the Open last week at Hoylake after not making the cut, shooting a score of 11 over par, and questions over his form have been asked recently.
The American is also fighting for his place in the Ryder Cup which gets underway at the end of September.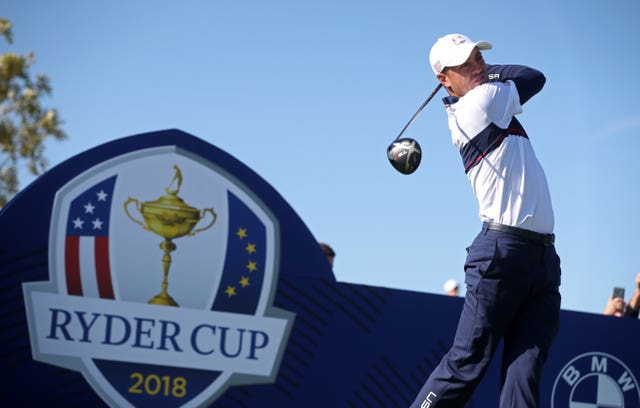 Thomas has been a key member for Team USA for the last two editions but has missed four cuts in his last six tournaments and is currently 13th in the qualification standings.
But Thomas thinks good things are around the corner and told a press conference: "I really feel like great things are coming.
"Obviously I've had not very many results or not much positives to show. I've played a lot better golf than I feel like the scores and finishes have shown. I mean, it was just a couple events ago in the Travelers I finished in the top 10.
"I'm doing a lot of things pretty well. I've got to kind of just get over that hurdle. Feel like I'm very, very close, I am. Hopefully this is the week that it all clicks and comes together."
Thomas requires a late push to qualify for the FedEx Cup play-offs as he sits five places outside the top 70, alongside fellow big name Shane Lowry who is also pushing for a position.
Thomas continued: "I feel like I'm just right there to kind of break it through – a little inner confidence or mojo, if you will.
"I'm not going to get that at home sitting on the couch, so I just kind of need to play my way through it a little bit.
"First off, this is an unbelievable opportunity for me, kind of behind the eight-ball, and my end goal is to make the Tour Championship like it is every year.
"It's not like I'm just playing to try to get into the first play-offs event. I want to be in Atlanta and I'm going to have to get there somehow."