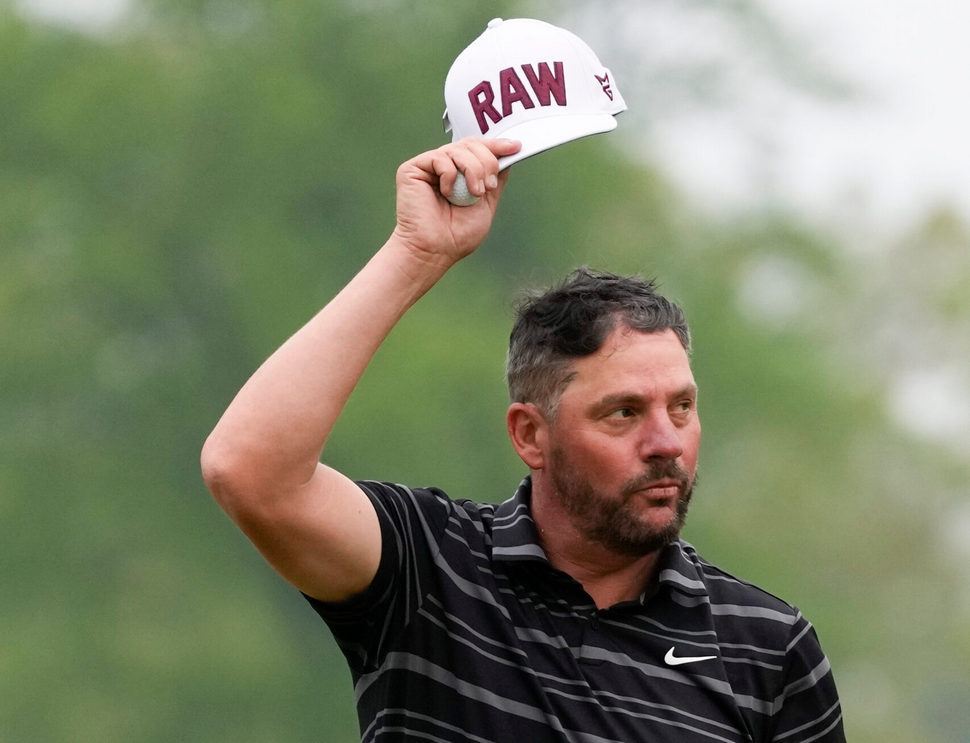 Club professional Michael Block's fairytale week at the US PGA Championship continued with a hole-in-one in Sunday's final round at Oak Hill.
Playing alongside four-time major winner Rory McIlroy, Block's tee shot on the par-three 15th slammed straight into the hole for an eagle to get him back to level par for the day.
The 46-year-old, who is the head professional at Arroyo Trabuco Golf Club in California, struggled to believe what had just happened, saying: "No, no. No way. Rory did it go in?"
After retrieving his ball Block realised that it had damaged the hole and that there would be a slight delay while that was repaired.
"I will cause that delay every time, I don't care," he told his caddie.