SPRINGFIELD, NJ. Last week's KPMG Women's PGA Championship at storied Baltusrol Golf Club was the second of five major events being contested in 2023 by the finest female golfers on the planet.
The sponsorship with KPMG has also brought to the forefront a number of initiatives that provided tremendous progress made by women's professional golf over the last several years.
Empowering women on a range of fronts has put into motion a number of clear actions that illuminated gains made and by planting the seeds for countless others to germinate.
Last week's purse of $10 million was $1 million more than in 2022 and the sixth consecutive year the KPMG purse has risen. Ruoning Yin earned a payday of $1,5 million. In six years, going back to 2017, the overall increase has been 185 percent. The total KPMG purse matches w

hat will be offered at the upcoming U.S. Women's Open at Pebble Beach.
More importantly, the overall 2023 purse amount provided by the LPGA now stands at $101.35, the first time the $100 mark has been exceeded.
On the surface one would think all is well financially and that the LPGA would see no need to even remotely contemplate a discussion with LIV
When the controversy of LIV was just starting to take shape in 2022, LPGA Commissioner Mollie Marcoux Samaan was asked if she would take a call from LIV CEO Greg Norman to discuss working with one another.
Interestingly, the Commissioner said she would take the call.
During last year's Amundi Evian Championship, Samaan told Cathy Harris of the London Times the following.
"It's my responsibility to evaluate every opportunity. I would engage in a conversation if it would achieve our aim of promoting women's golf, but there needs to be input from players and sponsors. There's a lot of factors to consider before we do business with LIV Golf."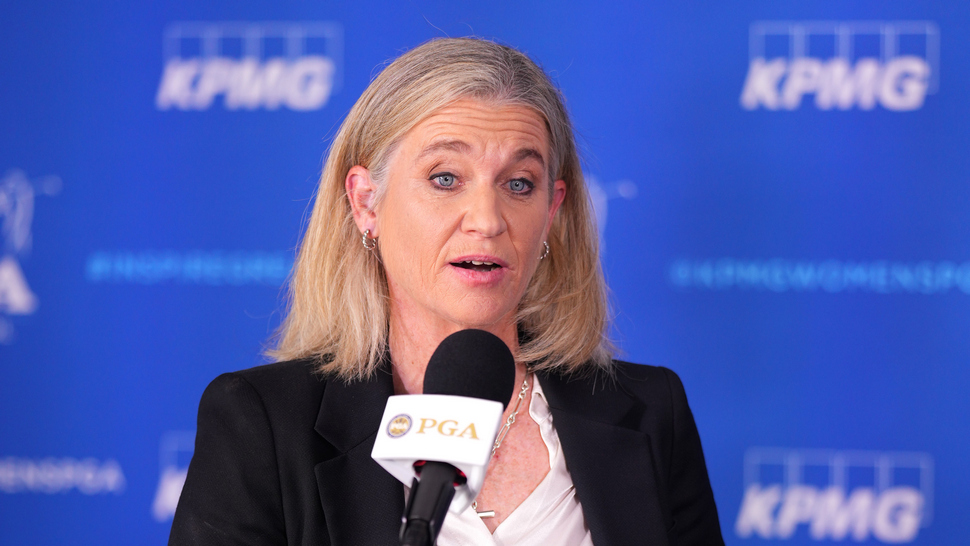 It's important to point out LIV via PIF is directly controlled by the sovereign crown running Saudi Arabia. The country has a questionable record in human rights and has historically treated its own women as second-class entities.
Can and should an organization like the LPGA even contemplate having a call take place between the Commissioner and Norman given the source of the money and the history of the country?
Surprisingly, some LPGA players voiced support for moving matters along. Cristie Kerr told Beth Ann Nichols from Golfweek at last year's KPMG event at Congressional that "the entire tour" would opt to bolt the LPGA and play for LIV.
The inherent contradictions are clear to see. Can the longest-running women's organization such as the LPGA, which has roots in advancing the needs of its membership going back to its original founding in 1950, align itself with a country that views the role of women in medieval terms?
Unquestionably, money has driven sports organizations for a number of years and there has been a growing involvement from Middle East countries seeking to expand their financial footprint with Western sports leagues and organizations. The bigger question arises -- does morality even matter and why should women not explore such options when men's sports are already engaged in such actions? And, more broadly, is morality simply a talking point and hardly an action item of emphasis?

There is little question that ownership or significant investments in sports generally is used as a mechanism to raise the positive profile of the contributor. The concept of "sports washing" has become the manner by which those providing vast amounts of money seek to clean their suspect behavior in using the consumer driven interest in sports generally to showcase themselves in the most positive light.
The Saudis are already involved with the Ladies European Tour via Golf Saudi which backs six events, including the Aramco Team Series which features prize money that's three to four times a typical event on that tour, totaling $6 million.
And should an introductory conversation evolve into full-fledged talks what happens if an internal matter within Saudi Arabia bubbles to the surface that involves how it deals with its female population? Will the LPGA be able to justify such discussions when core issues tied to females are being undercut by the very people who wish to do business with the LPGA?
The contradictions could well place the leadership of the LPGA into a defensive posture with no logical ending that makes sense. The road to higher awareness and respect has been a long one for the LPGA. Issues such as pay parity are clearly important and even though last week's KPMG event had a $10 million purse, The Traveler's event that also took place last week had a purse double that at $20 million.
The LPGA is now having several of its key events hosted at the most prestigious of clubs with Baltusrol last week and in two weeks for the first time at Pebble Beach.
The mission statement for the LPGA reads in part, "Our Values at the LPGA are deeply engrained principles serving as the foundation which drives our LPGA decisions, behaviors and actions."
Do the values demonstrated by Saudi Arabia align themselves with the much-needed empowerment of women that was a much-discussed topic at last week's KMPG event and the Women's Summit meeting.
Having one aspect gain while the other is abandoned is not a reaffirmation of stated cherished principles.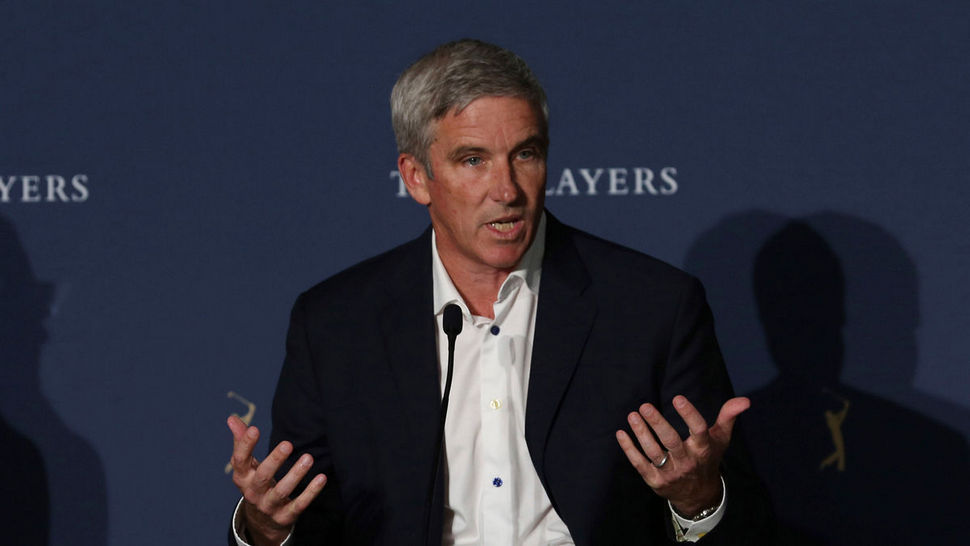 The road ahead will be an interesting one to watch as professional golf, both men's and women's, seek to define their respective future directions. PGA Tour Commissioner Jay Monahan cited "changing circumstances" for his rationale in doing a complete 360-degree flip-flop of positions.
The PGA Tour and LIV are set to appear July 11 at a U.S. Senate hearing in Washington, D.C. The leadership of the LPGA should watch carefully and see how "changing circumstances" are viewed by both those in Congress and the recently jumpstarted antitrust investigation being carried out by the Justice Department.
You've come a long, long way LPGA.
Think long and hard before jumping off that high dive towards uncertainty. Just remember once you leap off the board there's no turning back from the splash that's created.