Former champion Jon Rahm expects a combination of "fun and kicks in the teeth" as the Los Angeles Country Club prepares to host the 123rd US Open.
Rahm experienced the North Course in a prestigious college event 10 years ago, when world number seven Max Homa set the course record of 61, but most of the field have never tackled it before this week.
The restored 7,423-yard, par-70 layout on Wilshire Boulevard includes a 623-yard par five and two of its five par threes measure almost 300 yards, while even the par-three 15th – which can play as short as 80 yards – poses its own challenges.
"It is a US Open. Fairways and greens, hopefully two-putt and move on," Rahm, who won his first major at Torrey Pines in 2021, said of his gameplan.
"I think it's deceptively wide. Those fairways look bigger than they play. You still need to strike it really well tee to green to be able to give yourself some looks at birdie.
"It's a design that I like. It makes you think. It's very intricate green complexes. You've got to play the angles a little bit, and especially if you miss the greens, you're going to find yourself in some interesting spots to get up and down.
"It's got everything. It's got all the ingredients to be a great week.
"Max Homa shot nine under on this golf course (in 2013). That's not happening right now. It's just clearly a much different golf course. The rough wasn't as high as it is right now.
"You could actually afford to miss a fairway and have confidence that the ball was going to be around the green area, not always on the green.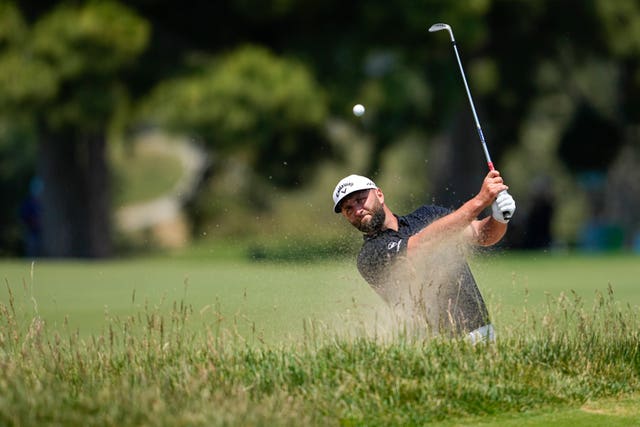 "The only thing I can say is that I have really good memories about it and I enjoyed the challenge back then. I think I'm going to as well this week."
Remarkably, the 284-yard seventh hole and 290-yard 11th are not even the longest par threes in US Open history, with the eighth hole at Oakmont playing to 300 yards in 2007 and 299 yards in 2016.
But even Rahm, one of the longest hitters in the game, needed to hit a three wood to the seventh on Monday and described the hole as "somewhat fair".
"I think there's a bit of a give and take," the Masters champion added. "There's got to be a balance. I don't think we're going to play every hole tipped out [at maximum yardage] every day, either.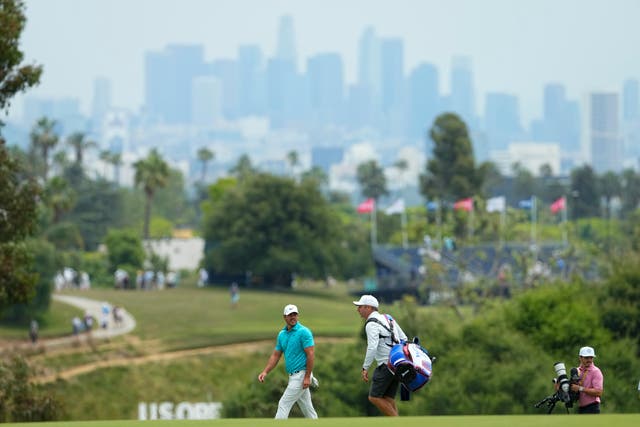 "There's a bit of everything. If you hit perfect drives, let's say on one, two and three, you're pretty much looking at birdie options.
"And then you get kicked in the teeth with four and five and most likely seven, and possibly nine depending on pin location. There is a certain flow to the golf course in a US Open that I haven't seen before.
"You have par fours where you're going to hit driver, wedge every day if you hit the fairway, no matter the wind. And then you have holes like 11, 16 and 18 that are going to play very long no matter what.
"I think it's a bit different, and it's fun. You'll see a lot of birdies and I think you also will see some high numbers come out of nowhere."
Rahm was due to get his bid for a third major title under way from the 10th tee at 0824 local time (1624 BST) on Thursday alongside Ryder Cup team-mate Viktor Hovland and Olympic champion Xander Schauffele.
World number one Scottie Scheffler was set to tee off 11 minutes earlier from the first tee along with Homa and Collin Morikawa, but Rory McIlroy and US PGA Championship winner Brooks Koepka had to wait until 1354 local time (2154 BST) to start round one.